Teacher of Engineering, Design and Technology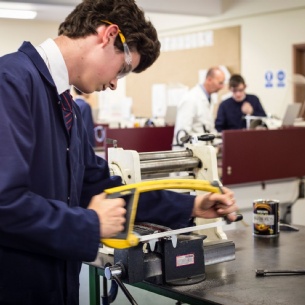 Full time, non-residential, permanent position.
"All our students are problem solvers who seek to find answers in unconventional and exciting ways. Having the opportunity to teach them practical subjects in a state of the art, fully equipped building is a real privilege"
Mr C Stewart | Head of Department
Work in one of our most exciting departments, helping to shape Engineers of the future.