Senior Management Team
Mr Jonathan Hetherington BA(Hons) MSc(Ed) QTS Headmaster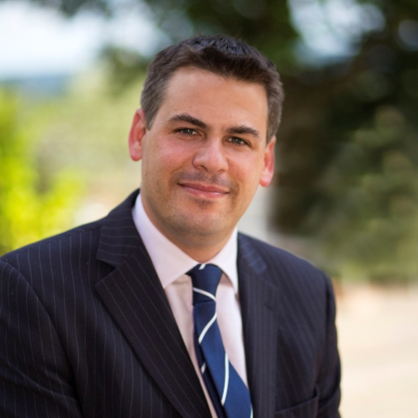 Growing up on the edge of the fens, Jonathan completed the International Baccalaureate in the Sixth Form at Impington Village College, Cambridge, before obtaining his bachelor's degree in English Literature at the University of Southampton. Embarking on a Primary School PGCE at Homerton College, the University of Cambridge, Jonathan soon changed direction. He joined More House School in September 2004, teaching English and Music, and has remained ever since. Completing the Graduate Teacher Programme through the University of Southampton, Jonathan was appointed as Head of Year Seven in 2006 and introduced the, now annual, More House School Sponsored Walk.
Since then he has served as Head of Year for a variety of age groups, and as Acting Head of the English department, before being appointed as Head of Sixth Form in 2010. In 2012 he was appointed Deputy Headmaster with specific responsibility as Head of Boarding, overseeing the residential staff team and welfare of the school's one hundred plus boarders. Jonathan completed the Boarding Schools' Association Post-Graduate Certificate of Professional Development awarded by the University of Roehampton, and completed his MSc in Educational Leadership and Management from the University of Leicester in 2014. Jonathan became Headmaster of More House School in 2015.
A keen church-bell ringer, Jonathan is the Ringing Master and Tower Captain at St Andrew's, Farnham, and serves on the Executive Committee of the Guildford Diocesan Guild of Church Bell Ringers as Safeguarding Officer. Sometime 'cellist, having achieved Grade 8 and Advanced Certificate ABRSM, Jonathan enjoys supporting school shows, and lives on site with his wife Elizabeth and their two young children, James and Isabelle. Elizabeth, a music teacher, serves as Foundation Governor at St Mary's Church of England (Aided) Infant School in Frensham, and Jonathan is a Governor at Treloar's School and College in Alton, which provides high-quality education and care to children and young people with physical disabilities.
Dr Lesley Anne Roberts MBA EdD Bursar
Initially residing and educated in the Twickenham area, Lesley now resides in Frensham, Surrey. Lesley has always enjoyed a challenge, especially a mathematical one. Her experience has been vast - from working in Government establishments, insurance, building, photographic companies and merchant banks, and she joined the finance staff at More House in April 1994.
Lesley completed an MBA in bursarship at Lincoln University in 2000 and, embracing challenge, enrolled for a Doctor of Education qualification at Lincoln University in 2004, which she completed in 2008. Having four grown-up children and thirteen grand children she has a life time of understanding education from many differing aspects and has guided the financial side of the school through its growth since she started in 1994.
Mr Andy Williamson BEd(Hons) Principal Deputy Head and Teacher of Physical Education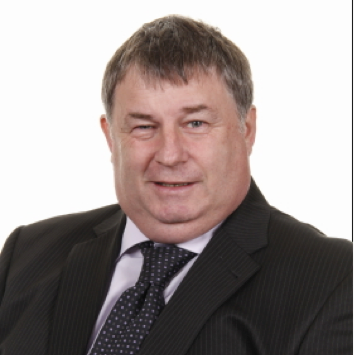 After gaining his teaching degree at West Sussex Institute of Higher Education (now Chichester University) in 1994, Andy taught Physical Education, Humanities, English and Mathematics in an Emotional and Behavioural Difficulties (EBD) school in Aldershot before moving on to teach Physical Education and Geography at a comprehensive school in Essex, before returning to Farnham.
Andy began his career at More House in September 2000 as Head of Physical Education, rapidly taking on extra responsibilities such as Head of Year before being appointed Deputy Headteacher in 2003, and then Principal Deputy Head in 2013. During his time at More House School he has taught core and examination Physical Education, Leisure and Tourism, Travel and Tourism, and Personal, Social, Health and Economics Education (PSHEE).
Andy's main responsibilities are currently focused on pastoral care, safeguarding, rewards and sanctions, assemblies, managing large school events, and assuming responsibility for the school in the Headmaster's absence.
He believes that alongside academic requirements, education should give children opportunities that actively seek to improve confidence, self-esteem and supports them to develop their own "moral compass", which in turn will prepare them for the challenges they will face in an ever changing world - something he believes More House offers in abundance.
He has been happily married to Sam for over twenty years sharing a daughter and a large labradoodle, all of whom keep him very busy! Outside of school he enjoys watching, and until recently playing, rugby and travelling when possible. He also enjoys supporting the annual school ski trip and assisting with the Duke of Edinburgh's Award scheme at More House.
Mrs Ruth-Maria Hammond MSc (Applied Positive Psychology) BEd(Hons) PGCSEND Deputy Head (Director of Wellbeing and Designated Safeguarding Lead) and Teacher of Junior Years
Ruth has over twenty-five years' experience in teaching; sixteen of those have been at More House. With a background in primary education she initially worked with the younger years and was influential in developing a primary curriculum, and shaping provision for Key Stage 2 pupils at More House. Her role has now developed into whole-school wellbeing.
As well as being firmly committed to educating children with SEND, she has a particular interest in mental health and pastoral support. She works with school staff, families and outside agencies to ensure that all pupils are developing robust mental health and that those who need extra support can access it effectively. She is also the school's Designated Safeguarding Lead.
Ruth recently completed a Masters degree in Applied Positive Psychology.
Mrs Penni Kerr BA(Hons) QTLS Deputy Head (Curriculum) and Head of Business Studies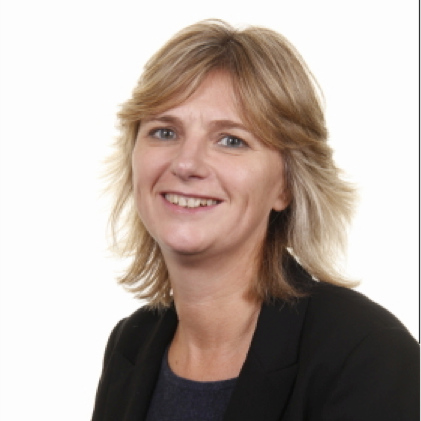 Penni joined More House School as Head of Business Studies in April 2014 was appointed Deputy Head (Curriculum) in September 2015.
She has almost twenty years' experience in Sales and Marketing, including running her own Marketing Consultancy in Singapore, and had a career change to teaching in 2008 after returning to England with her husband and three boys.
Penni's main responsibility is to develop a wide and engaging curriculum for the school which takes into account age, aptitude and need of each pupil. Penni holds a BA from the University of Central Lancashire, and QTLS, and is a member of the Society for Education and Training.
Mr Fred Pennell BEd(Hons) Deputy Head (Head of Boarding) and Teacher of Physical Education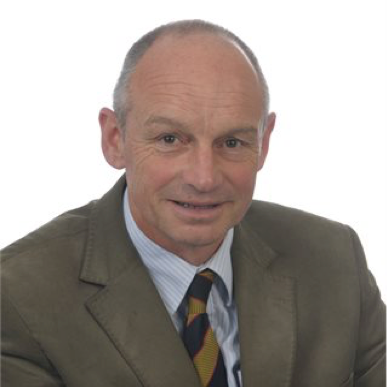 Mr David 'Fred' Pennell is Head of Boarding and one of the Designated Safeguarding Officers at More House School, taking up his present position in September 2015 having moved from being Housemaster at King Edward's School, Witley - near Guildford - over the previous eight years.
He has taught Physical Education to A Level and International Baccalaureate level, as well as across all the major sports for over thirty years, at schools in Kent, Dorset, Hampshire, Cape Town and New Zealand.
Away from school, Fred is based in Bournemouth, is a self-confessed 'sports nut', dedicated husband and, over the past few years, doting grandfather.
Mr Lewis Clarkson BA (Hons) PGCE QTS PGCert SENCo Director of Pupil Progress; Teacher of History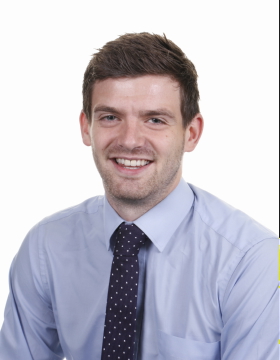 Lewis joined More House in 2013 following the completion of his BA in History and the Modern World from the University of Winchester. Following the subsequent achievement of a PGCE and QTS from the University of Buckingham, he has most recently completed the National Award for Special Educational Needs Co-ordination.
After four years at More House, Lewis spent the majority of the 2017-2018 academic year in Australia, working at Barker College, Sydney in order to develop practice as well as expand his experience of education in an alternative setting.
Returning to develop pupil progress and continue with the teaching of History, Lewis is looking forward to a new challenge and a focus on the individuality of the education offered to each and every student.
Aside from school Lewis has a keen interest in sport, particularly football, and has completed two marathons, Brighton and London.
Mrs Meriel Davenport MRCSLT RSA DipSpLD Director of Assessment and Therapy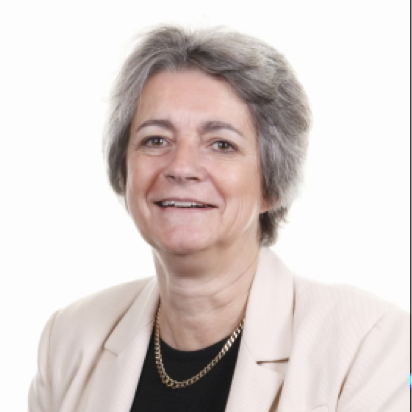 Meriel joined the school twenty years ago as a Speech and Language Therapist and on a part-time basis, but very quickly became interested in the ethos of the school, such that she resigned from her other posts to focus entirely on the therapy at More House. The school's knowledge and experience grew rapidly, the school's numbers increased and in time the Learning Development Centre was founded, housing an ever-expanding team of therapists and literacy tutors.
Meriel says:
"There has been nothing more rewarding in my career than watching the development of young boys, who join the school as disillusioned and confused pupils, unable to voice their opinions and often being socially isolated, who then mature into responsible and engaging young adults, taking a full part in society, due in no small part to the development of their language and communication skills.
More House is a unique school and I feel very privileged to have had such a long and happy time here; my only regret is that we have so far failed to establish more schools with a similar ethos, especially for the education of girls".
Mrs Sarah Cavannagh DipCOT MRCOT PGCert Head of Learning Development Centre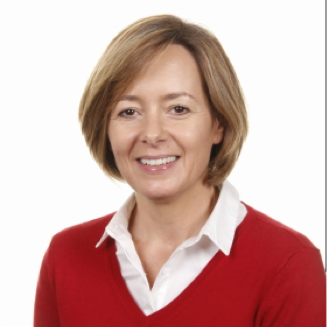 Sarah qualified as an Occupational Therapist in 1988 and worked initially in a variety of adult care and rehabilitation settings. She transferred to working in Paediatrics in 1998 and has worked in a number of educational settings. She joined More House in November 2004, initially providing therapy for those boys statemented for Occupational Therapy, and was asked to set up an Occupational Therapy department in 2007 to provide this support to all pupils who would benefit from it.
She took over the running of the Learning Development Centre in 2014 and under her leadership, the Learning Development Team constantly strives to reflect upon and develop the support it offers to pupils in the school, incorporating evidence from best practice. She strongly believes that the integration of therapy and teaching within the school allows the opportunity and flexibility to provide fully for each individual pupil's needs.
She has recently completed a Postgraduate Certificate in Language, Literacy and Dyslexia to achieve Associate Membership of the British Dyslexia Association.
Outside of school, she enjoys spending time with her family, cooking and keeping fit.
Mrs Olivia Turner BSc PGCE QTS Head of Junior Years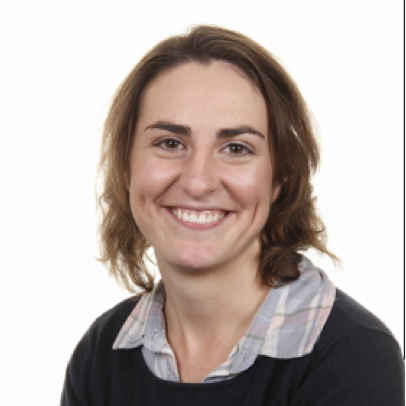 Olivia is Head of Junior Years and has enjoyed an array of roles at the school, starting as a teaching assistant when completing a placement year from university in September 2007.
Olivia has always had an interest in working with children from diverse backgrounds and was instrumental in the setting up of the Libra Foundation, a charity taking British Volunteers to work with disabled and disadvantaged children and young people in Romania. Olivia read Psychology at Surrey University and this has fuelled her interest in working with children who find the norms of society, particularly in education, a challenge. This also developed an enthusiasm for working with and supporting children's wellbeing and self-esteem - encouraging children to see themselves as drivers of their individual educational journeys.
Olivia is married with a young son and loves her home in Petersfield. She also enjoys taking her family sailing with her parents at Milford on Sea, Hampshire.
Mrs Hannah Stiff BA(Hons) QTS Director of Personal Development Education, Deputy Safeguarding Lead and Teacher of Music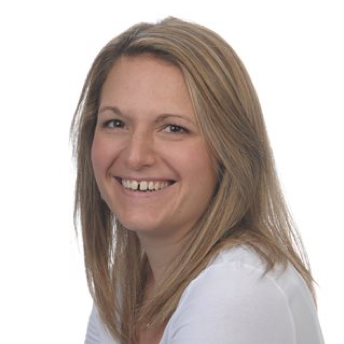 With a background of teaching within a Special Educational Needs setting, Hannah has been at More House School for over a decade. Having spent three years teaching Creative Arts at a residential school for children with Autism, she has extensive experience working with students with educational needs.
As a former Form Tutor and Head of Year, Hannah has a keen interest in providing outstanding pastoral support for the students at More House School, and as such has developed an engaging, up-to-date programme of Personal, Social, Health and Economic Education. Furthering this keen interest, Hannah is also a member of the Safeguarding Team, with a focus on dealing with issues surrounding the Internet and use of technology, and helping students obtain the tools to remain 'cyber-safe'.
Hannah is committed to ensuring that all of the students at More House School receive comprehensive, tailored support to enable them to grow into socially confident and capable young men.
Mr Michael Johnson MCGI BSc(Psych) Lt Cdr RN (Rtd) QTS Director of Extra-Curricular Education and Head of Design Technology
Mick began his career at More House in September 2011 having previously taught at schools in Jersey and Cornwall. This is Mick's second career following a very successful first career in the Royal Navy.
He is currently Head of Design Technology, where he was instrumental in the opening of More House School's Bradbury School of Engineering. He is also the school facilitator for inter-schools SATRO technology problem-solving challenges, and is a volunteer with the charity Smallpiece Trust, where he has supported the participation of students from More House to attend residential university courses.
He is also responsible for Extra-Curricular Education, encompassing the School's Sponsored Walk, Duke of Edinburgh's Award scheme, Activities Week, After-school Activities, and World Challenge expeditions. As part of World Challenge, he has led four-week expeditions to Tanzania (twice), carrying out project work at Shia School near Moshi, as well as supporting boys climb to the top of Mount Kilimanjaro. Other World Challenge expeditions arranged by Mick have included to Peru where, as well as visiting Machu-Pichu, More House pupils descended Colca Canyon and trekked the Ausangate Trail. He has been heavily involved in the preparation of the recent Duke of Edinburgh's Gold Award training and expedition, and is a firm advocate of broadening young people by providing opportunities to travel and to be in the outdoors. Mick lives by the quotation: 'Take only memories, leave only footprints'.
Mrs Susan Impey BA(Hons) QTS Director of Staff Development and Training, Teacher of English
Sue gained a first class honours degree in History when her three sons were young, and completed her Qualified Teacher Status through the Graduate Teacher Programme. She has enjoyed a diverse teaching career, having taught in both primary and secondary schools, and in the maintained and independent sectors.
Since being at More House she has had the pleasure of being Head of Year for four years, before taking on her current position as Director of Staff Development and Training. In addition, in her role as Teacher of English, she is constantly rewarded by seeing the significant progress boys make during their time at More House.
During term-time, with the exception of the gym, time for hobbies is scarce, however in the holidays she and her husband love to travel, are keen walkers and are most at home by the sea, whether it is walking the south west coastal footpath or sailing with friends.
Mr Iain Yeoman MA PGCE RSADip Head of Sixth Form and Teacher of English and Media
After an early childhood spent kicking his heels around RAF bases many and various, dodging the occasional hand grenade in the process, Iain and his family settled in Musselburgh - Edinburgh's older and more modest near-neighbour.
Benefitting from a broad Scottish education at George Heriot's School, Iain moved on to St Andrews University where his MA in English Language and Literature was augmented by 'Junior Honours' courses in Geography, Philosophy and Social Anthropology. A stint in the University Air Squadron taught him that he was never going to emulate his childhood hero 'Biggles', whilst time spent bankrupting VAT defaulters for HM Customs & Excise finally convinced him that the call of the teaching profession was something he should heed.
Iain achieved his PGCE qualification from Westminster College, Oxford in 1989, marrying the long-suffering Fiona that same year. He cut his pedagogic teeth at Cams Hill School, Fareham (where he served latterly as the IT co-ordinator, overseeing the installation of bleeding-edge technological innovations such as the new-fangled Acorn Archimedes platform, with its floppy disk that wasn't floppy, a CDRom and access to something called 'e-mail'). Iain then moved to Havant College where he taught A Level English Literature and a range of subjects ending with the word 'Studies' (Media, Film, Communications, General) to Post 16 students and adults.
Joining More House in 2007 as Head of English, Iain has also served the school as a Head of Year and 'Director for Quality'. He is currently Head of Sixth Form. Additionally, he undertakes work for AQA and has acted as an Assistant Principal Examiner, Team Leader and Scrutineer.
A one-time schoolboy international fencer, Iain is a barely competent dinghy sailor and recovering console games addict. He has two more-or-less grown up children: Beth, who is 22 and studying for a Masters in Forensic Psychology at Kings College and 19 year old Jack who is studying Professional Musicianship at BIMM, Brighton.