School Management
Mr Jonathan Hetherington BA(Hons) MSc(Ed) QTS Headmaster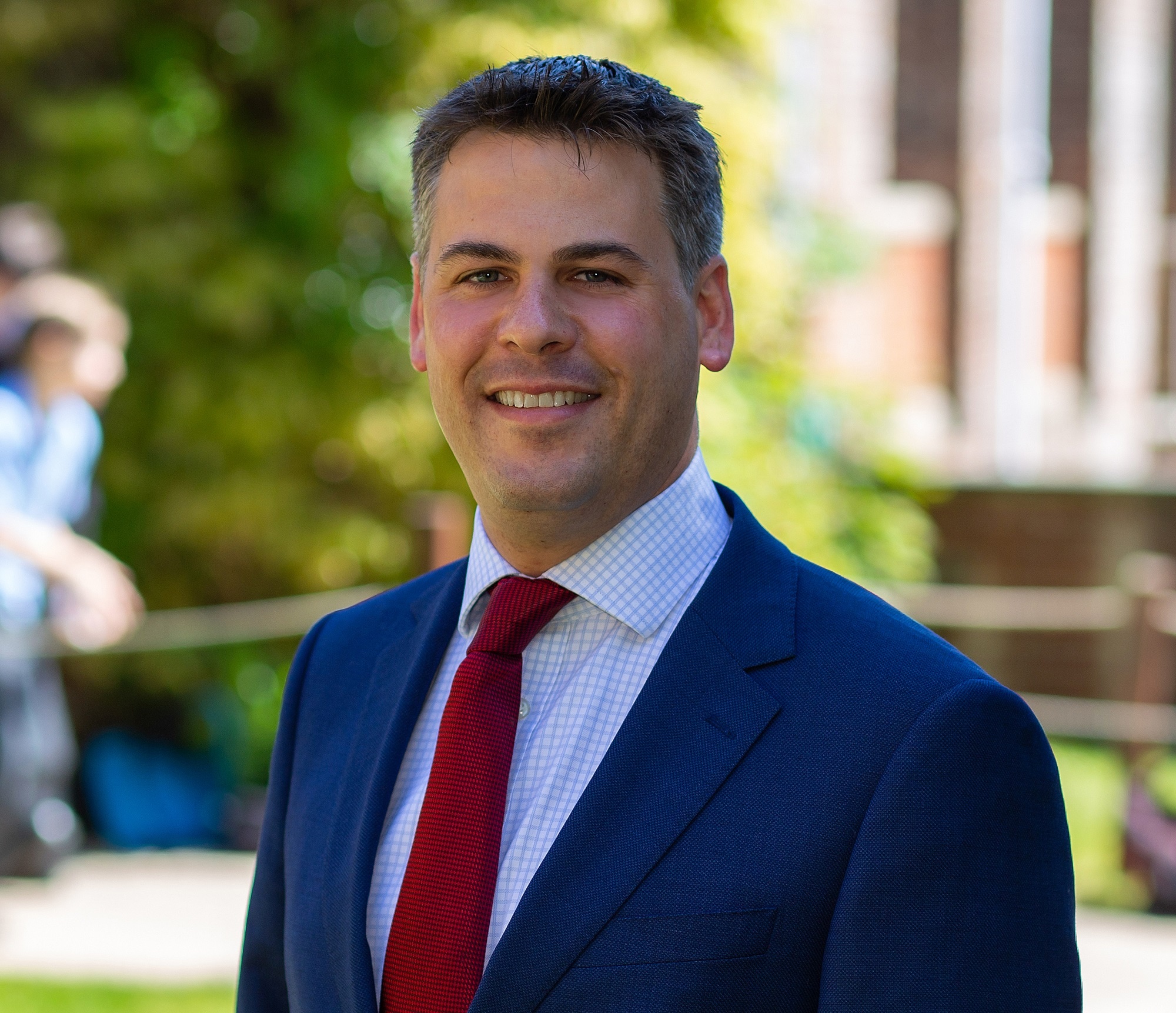 Growing up on the edge of the fens, Jonathan completed the International Baccalaureate in the Sixth Form at Impington Village College, Cambridge, before obtaining his bachelor's degree in English Literature at the University of Southampton. Embarking on a Primary School PGCE at Homerton College, the University of Cambridge, Jonathan soon changed direction. He joined More House School in September 2004, teaching English and Music, and has remained ever since. Completing the Graduate Teacher Programme through the University of Southampton, Jonathan was appointed as Head of Year Seven in 2006 and introduced the, now annual, More House School Sponsored Walk.
Since then he has served as Head of Year for a variety of age groups, and as Acting Head of the English department, before being appointed as Head of Sixth Form in 2010. In 2012 he was appointed Deputy Headmaster with specific responsibility as Head of Boarding, overseeing the residential staff team and welfare of the school's one hundred plus boarders. Jonathan completed the Boarding Schools' Association Post-Graduate Certificate of Professional Development awarded by the University of Roehampton, and was awarded his MSc in Educational Leadership and Management from the University of Leicester in 2014. Jonathan became Headmaster of More House School in 2015.
A keen church-bell ringer, Jonathan is Ringing Master and Tower Captain at St Andrew's, Farnham, and Safeguarding Officer for the Guildford Diocesan Guild. Sometime 'cellist, having achieved Grade Eight and the Advanced Certificate ABRSM, Jonathan enjoys supporting school shows, and lives on site with his wife Elizabeth and their two young children, James and Isabelle. Elizabeth, a music teacher, serves as Foundation Governor at St Mary's Church of England (Aided) Infant School in Frensham and a leader within the Rowledge Scouts, and Jonathan is a Governor at Treloar's School and College in Alton, which provides high-quality education and care to children and young people with physical disabilities.
Jonathan also serves on the Board of Trustees for the Helen Arkell Dyslexia Charity, and is Area Coordinator for the Independent Schools Association's London West region. He serves as a Trustee and Non-Executive Director of the Independent Schools Association, sitting on the association's Executive Council and chairing its national Membership Committee. Jonathan also serves as a member of the Pre-registration Committee for CReSTeD (the Council for the Registration of Schools Teaching Dyslexic pupils). He is a member of the independent school sector's national Cross-Association SEND (Special Educational Needs and Disabilities) Committee.
Mr Stephen G. Johnson FFA FFTA Bursar and Clerk to the Governors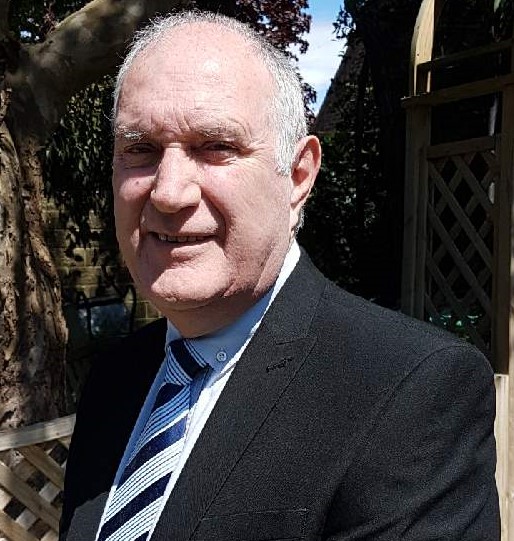 Having worked in industry as an accountant for many years, Steve decided to change direction and came into education in 2003 as a Finance Bursar in a boarding prep school in West Sussex. After fourteen very happy and rewarding years, he decided to retire. This lasted four months, at which time he took on the role of Interim Bursar at another boarding prep school in Berkshire. He joined More House in May 2019 as Bursar.
Steve lives in West Sussex with his wife Jane, a retired Maths Teacher, has two grown up children and two grandchildren. He enjoys music, playing Tenor Saxophone, and has a 1st Dan black belt in Shotokan Karate.
Mrs Penni Kerr BA (Hons) QTLS Deputy Head (Curriculum); Head of Business Studies and Teacher of Business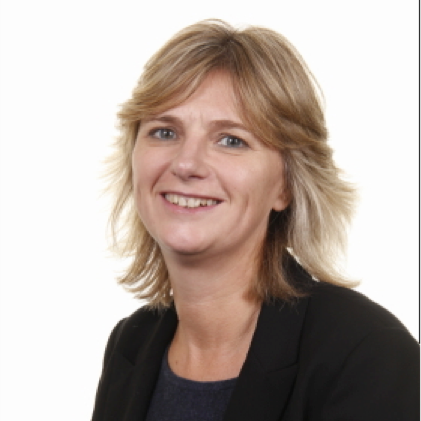 Penni joined More House School as Head of Business Studies in April 2014 and was appointed Deputy Head (Curriculum) in September 2015.
She has almost twenty years' experience in Sales and Marketing, including running her own Marketing Consultancy in Singapore. After returning to the UK, Penni had a career change to teaching in 2008 and before joining More House, was Programme Manager responsible for the Business and Travel and Tourism teaching at Farnborough College of Technology where she also taught Business Studies at Level 2, 3 and Degree level.
Penni's main responsibility is to develop a wide and engaging curriculum for the school which takes into account age, aptitude and need of each pupil. Penni holds a BA (hons) from the University of Central Lancashire, and QTLS.
A proud Yorkshire woman, Penni is an active supporter of the Guide Dogs for the Blind, having raised three Guide Dog puppies who all went on to be fully qualified Guide Dogs. In the summer she can be found at her local cricket club making cricket teas and watching her three grown-up children play. She is also their Safeguarding Officer.
Mr Fred Pennell BEd (Hons) Deputy Head (Head of Boarding); Teacher of Mathematics and Physical Education
Mr David 'Fred' Pennell is Head of Boarding and one of the Designated Safeguarding Officers at More House School, taking up his present position in September 2015 having moved from being Housemaster at King Edward's School, Witley - near Guildford - over the previous eight years.
He has taught Physical Education to A Level and International Baccalaureate level, as well as across all the major sports for over thirty years, at schools in Kent, Dorset, Hampshire, Cape Town and New Zealand.
Away from school, Fred is based in Bournemouth, is a self-confessed 'sports nut', dedicated husband and, over the past few years, doting grandfather.
Mrs Meriel Davenport MRCSLT RSA DipSpLD Director of Assessment and Therapy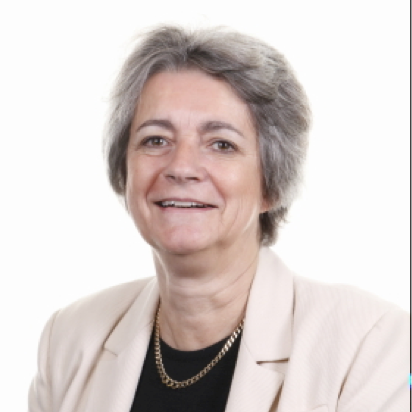 Meriel joined the school twenty years ago as a Speech and Language Therapist and on a part-time basis, but very quickly became interested in the ethos of the school, such that she resigned from her other posts to focus entirely on the therapy at More House. The school's knowledge and experience grew rapidly, the school's numbers increased and in time the Learning Development Centre was founded, housing an ever-expanding team of therapists and literacy tutors.
Meriel says:
"There has been nothing more rewarding in my career than watching the development of young boys, who join the school as disillusioned and confused pupils, unable to voice their opinions and often being socially isolated, who then mature into responsible and engaging young adults, taking a full part in society, due in no small part to the development of their language and communication skills.
More House is a unique school and I feel very privileged to have had such a long and happy time here; my only regret is that we have so far failed to establish more schools with a similar ethos, especially for the education of girls".
Mr Lewis Clarkson BA (Hons) MA (Ed) PGCE QTS PGCert Deputy Head (Pastoral); Teacher of History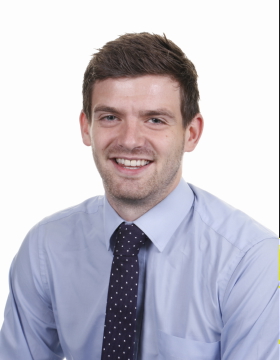 Lewis joined More House in 2013 following the completion of his BA in History and the Modern World from the University of Winchester. Following the subsequent achievement of a PGCE and QTS from the University of Buckingham, he has most recently studied towards the completion of an MA in Education.
After four years at More House, Lewis spent the majority of the 2017-2018 academic year in Australia, working at Barker College, Sydney, in order to develop practice as well as expand his experience of education in an alternative setting.
Whilst continuing to develop pupil progress across the school, Lewis has now broadened his position to include attendance and behaviour, coupling both curriculum and pastoral matters as Assistant Head - Pupils.
Aside from school Lewis has a keen interest in sport, particularly football, and has completed two marathons - Brighton and London.
Mrs Sarah Cavannagh DipCOT MRCOT PGCert Head of Learning Development Centre; Lead Occupational Therapist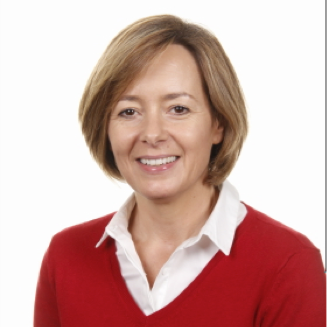 Sarah qualified as an Occupational Therapist in 1988 and worked initially in a variety of adult care and rehabilitation settings. She transferred to working in Paediatrics in 1998 and has worked in a number of educational settings. She joined More House in November 2004, initially providing therapy for those boys statemented for Occupational Therapy, and was asked to set up an Occupational Therapy department in 2007 to provide this support to all pupils who would benefit from it.
She took over the running of the Learning Development Centre in 2014 and under her leadership, the Learning Development Team constantly strives to reflect upon and develop the support it offers to pupils in the school, incorporating evidence from best practice. She strongly believes that the integration of therapy and teaching within the school allows the opportunity and flexibility to provide fully for each individual pupil's needs.
She has recently completed a Postgraduate Certificate in Language, Literacy and Dyslexia to achieve Associate Membership of the British Dyslexia Association.
Outside of school, she enjoys spending time with her family, cooking and keeping fit.
Mr Jarred Cooper BSc (Hons) Director of Extra-Curricular Education; Teacher of Geography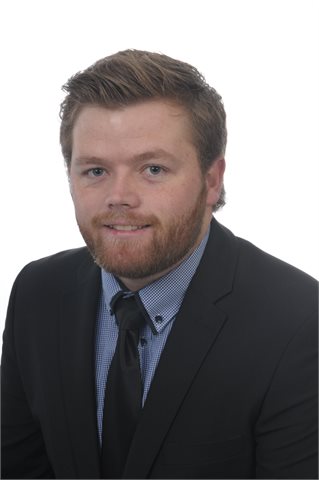 Jarred moved to the UK in 2015 after completing his honours degree in Kinder Kinetics at the University of Stellenbosch, Cape Town and has been at More House ever since. He started as a boarding house master and in 2017 took on the role of Activities Coordinator and in 2018 became the Director of Extra Curricular Education.
As a qualified Kinder Kineticist he is passionate about improving the lives of children. He shares the values of leading a healthy lifestyle and driven is to enrich the school community's children and help them achieve their true potential.
Jarred is proudly South African and enjoys teaching the boys about his culture. When not at school he is a keen rugby player (he plays for Farnham rugby club) and watcher, golfer and he loves to 'braai.'
Mr Armand Faasen Dip Ed Director of Pastoral Care; Teacher of Physical Education
Armand joined More House School during September 2006 after relocating from South Africa. He completed his teaching degree at the Teacher Training College in Pretoria.
Since Starting at More House he has taken on the roles of Form Tutor followed by Head of Year throughout the school. In September 2020 he was promoted to the role of Director of Pastoral Care.
As an Educator his greatest achievement and successes are seeing the boys at More House achieve their full potential. Personally, family time is of great importance. When it comes to sport he is an avid supporter of the South African rugby team and loves a great round of golf or in fact anything at all to do with golf.
Mr James Haigh BA (Hons) PGCert MBCS MNABBC
Head of IT Services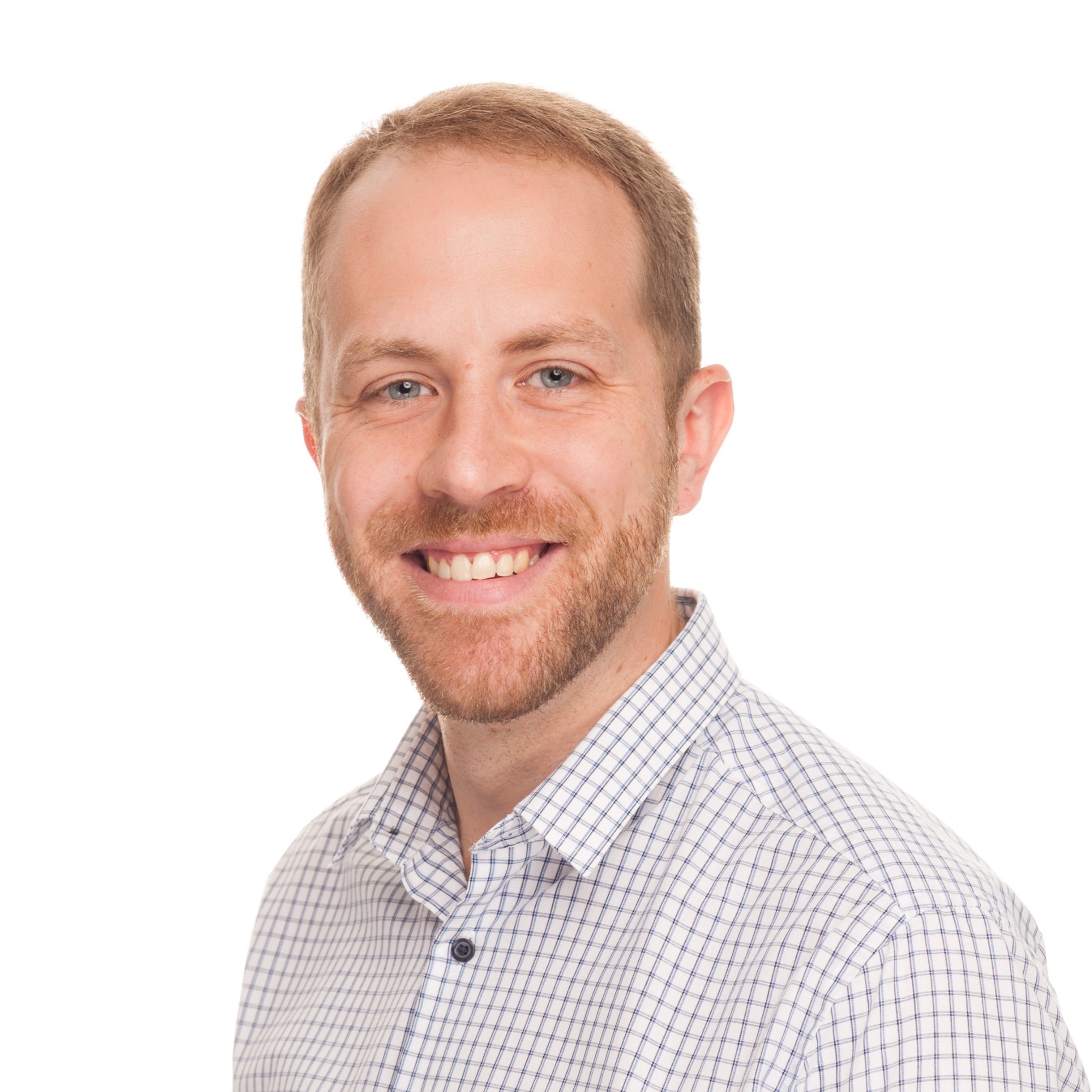 James is our Head of IT Services and joined More House in September 2020, bringing with him almost 20 years' worth of experience in educational Information Technology. Having worked at both State and Independent schools in a technical and leadership capacity, he has also taught ICT and Music from EYFS to KS4 as well as being part of the wider school community as Archery Instructor and Assistant Housemaster of an 80 strong boys boarding house. James is committed to making sure the technology provision at More House provides the foundation for our pupils' future when they leave as well as meeting the ever-changing needs of our teaching, learning and administration provision.

Continuing his own education, James is currently studying to complete an MSc in Cyber Security and Human Factors and recently presented his Academic Paper on the susceptibility of different socio-dynamic groups at a Cyber Security Conference in Bournemouth.

Away from IT James is a keen brass and vocal musician, twice winning 'Choir of the Day' in the BBC Choir of the Year competition and has represented the United Kingdom in the European-wide competition 'Let The People Sing'. Locally he is Musical Director of Godalming Band, winning consecutive titles as Best Conductor, culminating in the band winning scaba 'Band of the Year' in 2018.
Mrs Amy Lee MA
Head of Safeguarding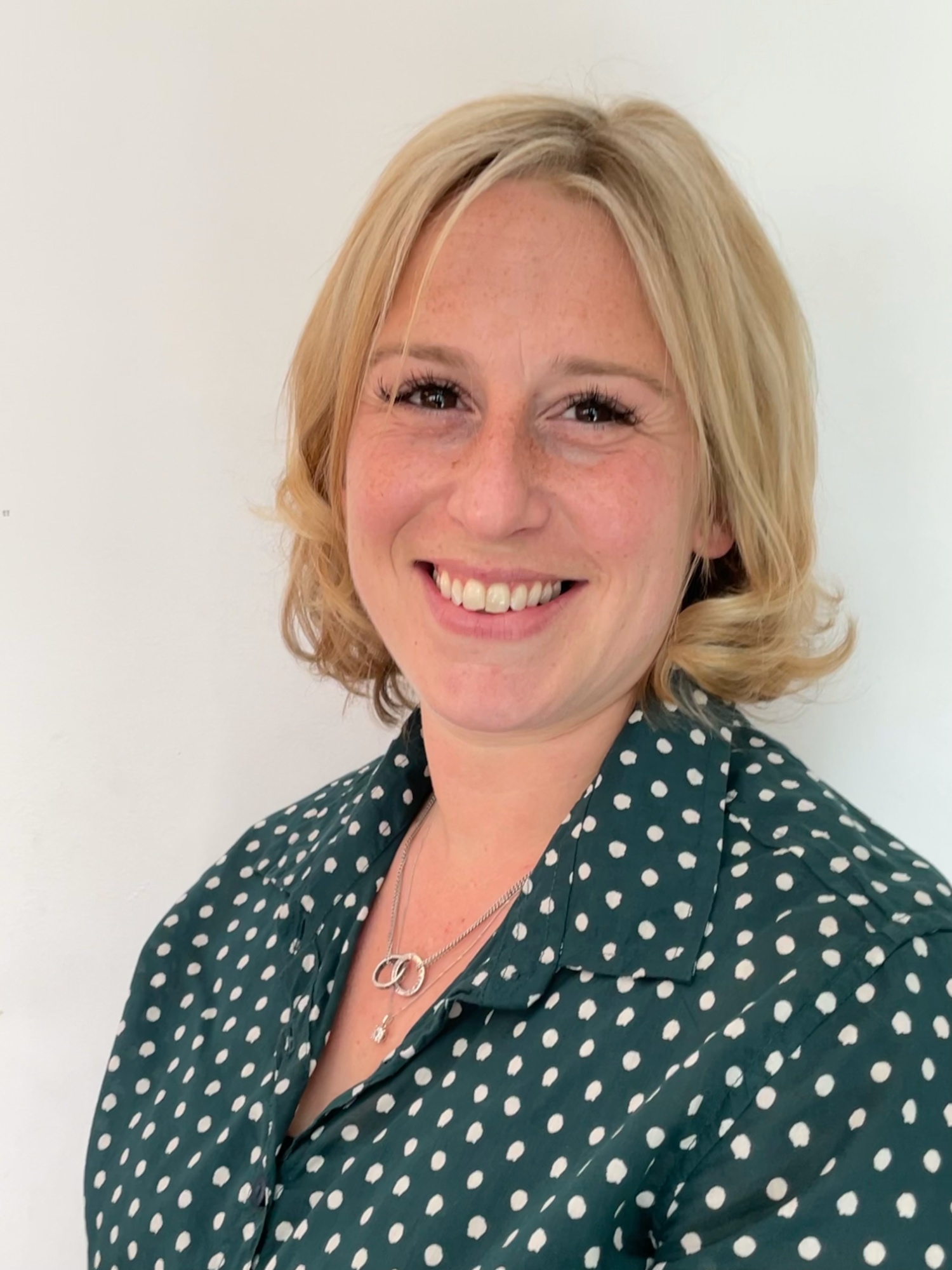 Amy joined More House School as Head of Safeguarding in September 2021.
Originating from Edinburgh, Amy's secondary school years were spent at Fettes College and she graduated with a MA from Glasgow University.
In 2000, Amy moved down to London and began her career travelling around the world organising conferences and events. After meeting her husband, she decided on a career change and moved into the world of IT, working for Red Bull. Following some time out raising her children, Amy returned to work within the education sector.
Amy has moved to More House School after being Deputy Designated Safeguarding Lead at a secondary school in Farnham. Her role as Head of Safeguarding will be to help shape the School's forward approach to safeguarding. She brings with her a wide range of experiences and has a true passion for safeguarding and child protection. Amy strongly believes in listening to the voice of the child and feels that by empowering children, whilst making them feel safe, they can be helped to overcome the many difficulties life can bring.
In her spare time Amy enjoys gardening and making furniture, as well as being kept busy by her two boys.
Mrs Eleanor Margesson BA (Hons) PGDip. PGCE QTS Director of Staff Training and Development; Teacher of English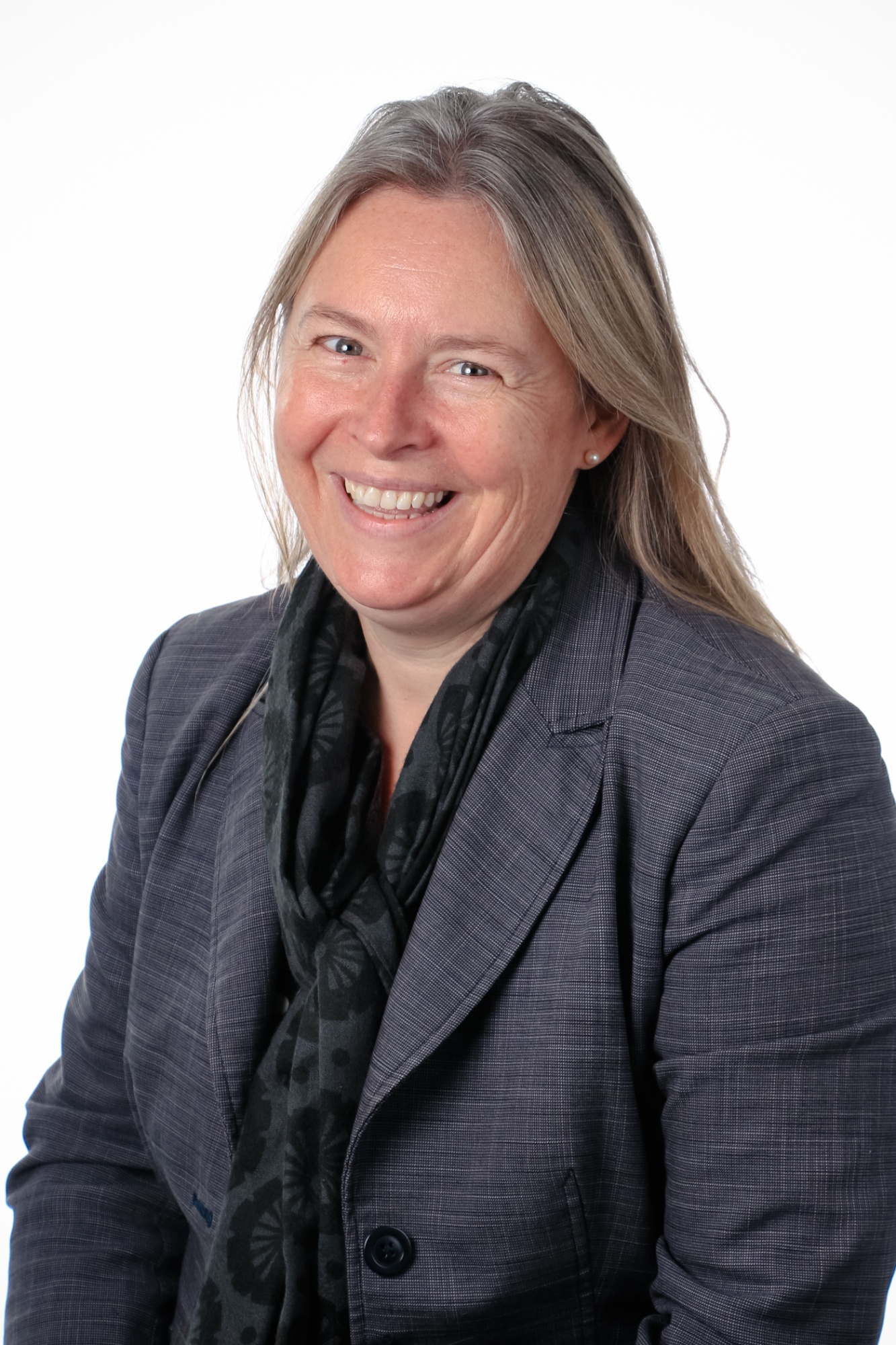 Eleanor Margesson joined More House School as a classroom teacher of English in September 2012 and was appointed Director of Staff Training and Development in September 2018.
She began teaching English over twenty years ago and has experience in both the State and Independent sectors. In other schools she has worked as Second in Department and SENCo, served as a Primary School governor and has been involved in setting up an Independent School in London.
Her main responsibility is to ensure that all staff at More House are well-equipped for their roles and she is keen to develop a reflective and collaborative approach as staff work towards helping every student to thrive. Eleanor also provides leadership of the school's provision of training to external professionals, delivering the acclaimed Spotlight programme supporting local schools and teachers, and More House School's accredited training courses.
Eleanor is married to Nick and has two children, one of whom attends More House. She enjoys being involved at church and is trying to get a bit more confident when mountain biking with the family. If she gets time to herself she can be found reading, writing or painting.
Mrs Olivia Turner BSc PGCE QTS Head of Junior Years; Teacher of Junior Years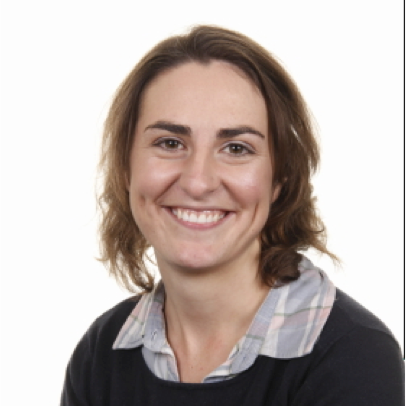 Olivia is Head of Junior Years and has enjoyed an array of roles at the school, starting as a teaching assistant when completing a placement year from university in September 2007.
Olivia has always had an interest in working with children from diverse backgrounds and was instrumental in the setting up of the Libra Foundation, a charity taking British Volunteers to work with disabled and disadvantaged children and young people in Romania. Olivia read Psychology at Surrey University and this has fuelled her interest in working with children who find the norms of society, particularly in education, a challenge. This also developed an enthusiasm for working with and supporting children's wellbeing and self-esteem - encouraging children to see themselves as drivers of their individual educational journeys.
Olivia is married with a family and loves her home in Petersfield. She also enjoys taking her family sailing with her parents at Milford on Sea, Hampshire.
Mrs Adele Williams LLB (Hons) PGCE QTS Director of Pupil Progress; Teacher of Junior Years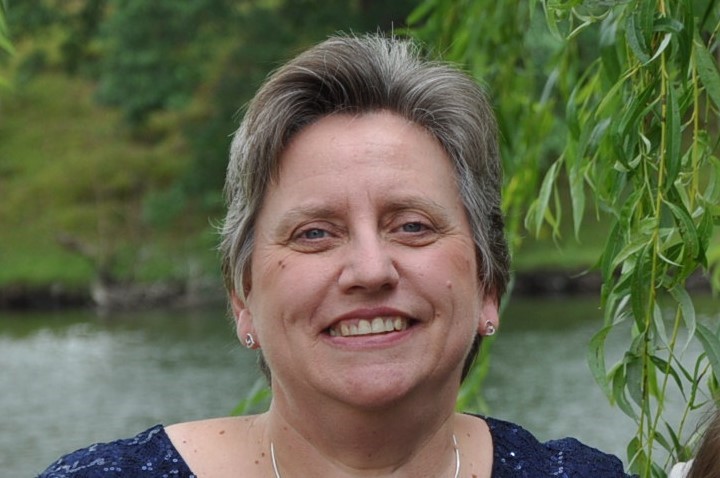 Mrs. Williams joined More House School in 2017 as a Teacher in the Junior School. Teaching is Adele's second career having been a litigation solicitor in Manchester for 12 years before following her vocation into teaching. Prior to joining More House, Adele managed her own tutoring business after being Head of English at a Prep School in Cheshire for a number of years and for a time there, stand-in Director of Studies.
Adele is passionate about the education of pupils and helping boys and parents meet the educational challenges of moving through the school.
'Your years at More House are very important in terms of continuing to build on both the knowledge and skills that you already have and empowering you to move with confidence into the next stage of your education and the challenges of public examinations and then further into the world beyond school.
These are exciting years when you will begin to think about your futures and future careers. We look to engage you through all the things you study at school so that you can achieve your best and aspire to be whatever you want to be within a safe, nurturing environment that allows you to become a more independent and a self-motivated learner.'
Adele moved to Surrey just one week before joining More House and outside of school, along with her wife Jo, enjoys wandering the local woodlands with their two rescue dogs. Adele also enjoys open water swimming and has taken part in the Bournemouth to Boscombe pier to pier swim. She also follows Blackpool Football Club where she was a season ticket holder for several years! (You can take the girl out of Lancashire, but you can't take Lancashire out of the girl!)
Mr Iain Yeoman MA PGCE RSADip Head of Sixth Form; Teacher of English and Media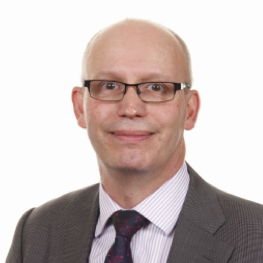 After an early childhood spent kicking his heels around RAF bases many and various, dodging the occasional hand grenade in the process, Iain and his family settled in Musselburgh - Edinburgh's older and more modest near-neighbour.
Benefitting from a broad Scottish education at George Heriot's School, Iain moved on to St Andrews University where his MA in English Language and Literature was augmented by 'Junior Honours' courses in Geography, Philosophy and Social Anthropology. A stint in the University Air Squadron taught him that he was never going to emulate his childhood hero 'Biggles', whilst time spent bankrupting VAT defaulters for HM Customs & Excise finally convinced him that the call of the teaching profession was something he should heed.
Iain achieved his PGCE qualification from Westminster College, Oxford in 1989, marrying the long-suffering Fiona that same year. He cut his pedagogic teeth at Cams Hill School, Fareham (where he served latterly as the IT co-ordinator, overseeing the installation of bleeding-edge technological innovations such as the new-fangled Acorn Archimedes platform, with its floppy disk that wasn't floppy, a CDRom and access to something called 'e-mail'). Iain then moved to Havant College where he taught A Level English Literature and a range of subjects ending with the word 'Studies' (Media, Film, Communications, General) to Post 16 students and adults.
Joining More House in 2007 as Head of English, Iain has also served the school as a Head of Year and 'Director for Quality'. He is currently Head of Sixth Form. Additionally, he undertakes work for AQA and has acted as an Assistant Principal Examiner, Team Leader and Scrutineer.
A one-time schoolboy international fencer, Iain is a barely competent dinghy sailor and recovering console games addict. He has two more-or-less grown up children: Beth, who is 22 and studying for a Master's in Forensic Psychology at Kings College, and 19 year old Jack who is studying Professional Musicianship at BIMM, Brighton.