November and December Update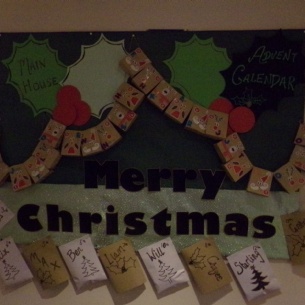 A great month of activity in the More House boarding community as the boarders are looking forward to their Christmas holidays, but also engaged in many of the varied activities and visits organised by their staff. Recent trips out have included evening trips to the 'Flip Out' 'trampoline' centre in Basingstoke for the Juniors and Year 10s, a weekend trip to see the Guildford Flames play ice-hockey and a Winter Wonderland visit for the 6th formers. In addition to this, our boarding families, drawn from each age group within the community, have been competing in our annual 'Boarding Bake-Off' in recent weeks with Miss Voice's 'Voice Eagles' coming out as this year's winners.
Christmas decorations are going up in the boarding corridors and plans are already afoot for a Year 11 post mock exam treat night to a local restaurant just before we break-up.