The Hampshire Shepherd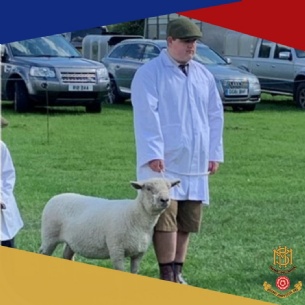 MHS student Josh, aka The Hampshire Shepherd, gives ewe a unique glimpse into his farming life.
Me
My name is Joshua, I am 14 years old and I am The Hampshire Shepherd. I farm a flock of 100 sheep on the Surrey and Hampshire border.
I am a second generation sheep farmer with big plans for the future. At the moment I am helping to grow and develop my family farming business.
My big passion at the moment is Sheep shearing which I hope will be a big part of my future.
I couldn't think of anything worse than working indoors and working for anyone else, so I want to build my own farming business. But farming isn't just a job, it's a way of life, 7 days a week and 365 days a year as well as long hours. So if you are not prepared for that I would not recommend farming to you as a career.
The Sheep
The type and breed of sheep that people choose to keep depends on several things. Firstly it often comes down to what you like, but it is also very important to keep sheep that are right for your system, or the type of terrain that you farm.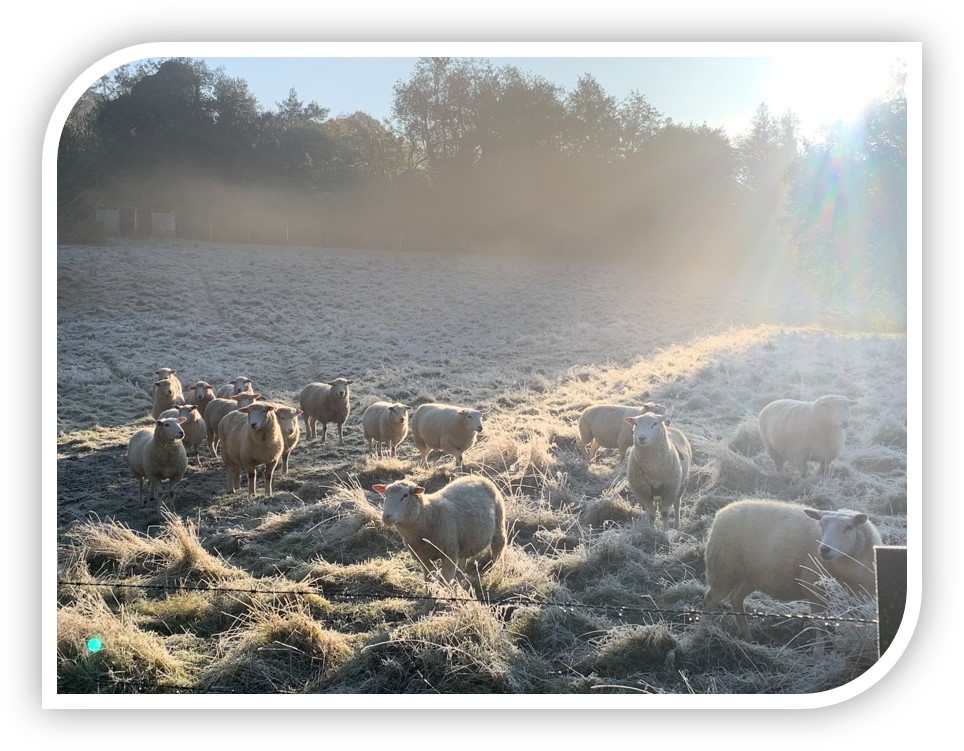 We keep mainly commercial type ewes, New Zealand Romney's and Lleyn crosses. These are ideal for our lowland farming of big flat fields with lots of good grass. They are also the type of sheep that are a bit more independent so hopefully need a bit less shepherding.
I also keep a few pedigree Southdown ewes for showing, but I have never had very much luck breeding them. They say that sheep are born with a death wish, this is definitely true with Southdowns!
I chose Southdowns because they are one of our local breeds, they come originally from the Sussex Downs and are quite a small breed known for their meat.
My Shepherd's Year
Our year starts in October when we turn the Tups out. This means that we put our rams in with our ewes. This is so that the rams can mate the ewes and get them pregnant. Getting the ewes in lamb is the most important part of our year.
We keep the rams in with the ewes for two 17 day cycles, we then take the rams out after 34 days. This means that we know that our lambing shouldn't last for more than 34 days.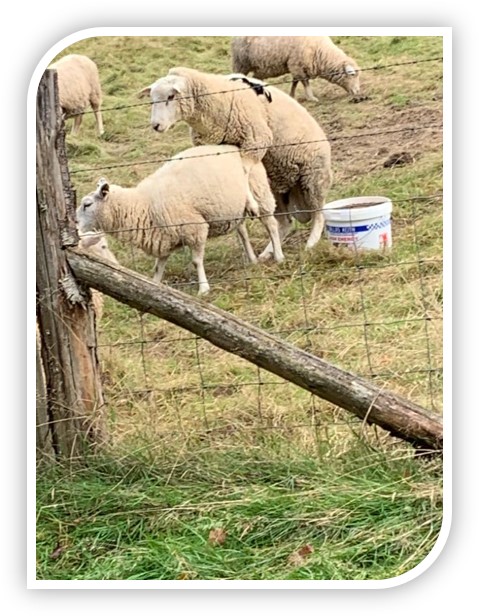 We try to keep our lambing as controlled as we can because we like to lamb over the Easter holiday so that we are off from school because it is lots of early mornings and late nights and lots of hard work, but we love it.
Lambing
Lambing is our busiest time of year, its also the best time of year. It's the main part of our year.
We bring the ewes into the barn 2 weeks before they are due to start lambing. We always lamb indoors because it is more comfortable for the sheep and us, and it is easier for us to control what is happening.
Once the sheep are in we feed them hay and sheep nuts. We also give them mineral buckets because it is important for the ewes to have enough energy because they can become ill otherwise.
When a ewe lambs we put them in a pen with her lambs so that they can get to know each other, and we can make sure that the ewe is feeding the lamb properly.
After a few days and if the weather is nice we turn the ewe and her lambs out in the fields.
Shearing is my life
Sheep shearing is a really important management tool we have to keep our sheep healthy. If you don't shear your sheep they can not only become too hot, but they can also get problems with parasites which can kill them. It actually costs more to shear a sheep than the wool is worth, so we only really shear to keep the sheep healthy.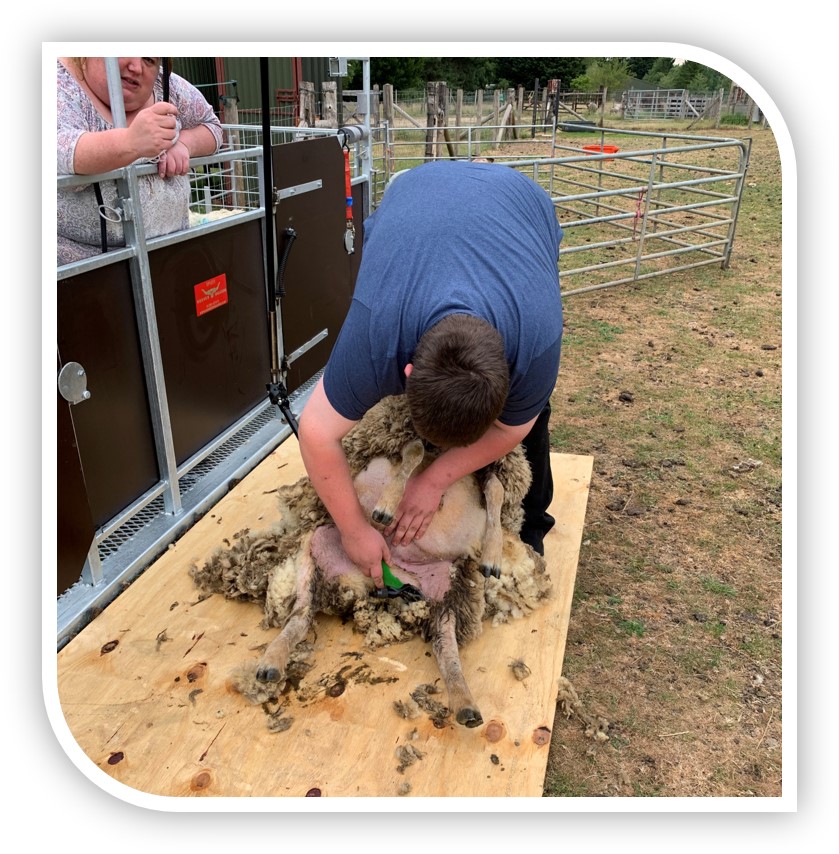 I learnt to shear last year and really love it. I sheared some of our own sheep this year, and have done a few for other people.
Shearing Is a very skillful job and takes years to get really good at. I now have all my own gear, I am lucky to have my own shearing trailer as well.
I was planning to go on some more shearing courses this year, but they have all been cancelled because of the Covid 19 lockdown.
A Bit of Sheepy Fun
Last year I had my first go at showing my sheep. It took a lot of preparation and hard work for just one day.
I had to start 2 weeks before by halter training my ewe, so that she walked nicely and didn't jump around. I had a secret weapon for this, Extra Strong Mints.
A week before the show we had to start washing and trimming the ewe, I got very wet and soapy and my sheep looked very clean.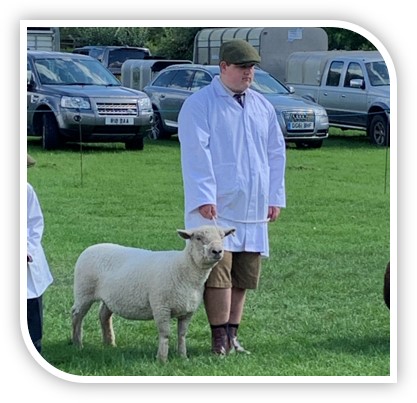 On the day of the show we had a very early start to get there on time, and I had to make sure that I looked as smart as my sheep!
Lambs
We keep our sheep to produce meat. I know some people don't like this, but it is my way of life and I am proud of it.
This part of the process starts when we wean our lambs. We do this at 14 – 16 weeks, and we would hope that the lambs will weigh around 30kg by then.
Weaning is when we take the lambs away from the ewes. We do this to give the ewes a chance to recover before they go back to the ram in the autumn. By the time we wean the ewes have really had enough of the lambs anyway.
We weigh and worm the lambs when we wean them, and we will then weigh them every 4 weeks. We need them at 40kg to be able to send them off.
We will keep most of the ewe lambs to run on to bring into the main flock.
My future
I hope this article has given you a little insight into my way of life. There are lots more things that I could have talked about.
My love of vintage tractors, and my 1953 Nuffield M4, and the fact that I collect vintage J.A.P. stationary engines.
I'm also really interested in working sheepdogs, and I'm hoping to get my own next summer when I leave school.
So I have lots more to talk about in the future, but I hope you enjoyed reading about my way of life and the things I love.
---
If Josh's insight has you asking more questions or you are interested in learning more, please visit
The National Sheep Association.