Call the emergency services - Fire Action are ready for battle...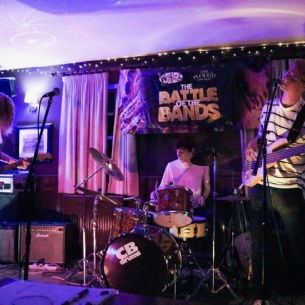 Old boy Tom and his band are focused on winning the battle
Fire Action are looking for your support!
Former pupil, and Fire Action drummer Tom Markey explains what it means to win the opportunity to play at Weyfest "To win Battle of The Bands would be a major step up for the band, we have been working really hard on perfecting our set, knowing that if we are able to secure the Weyfest stage we will blow the roof off!"
The three piece with a sound reminiscent of early Cream with an Alex Turner-esque vocal look set to perform a storming set tonight at The plough, Farnham, they would love to see as many of the MHS family there in support as possible.
Where: The Plough, Farnham
When: Friday 13th July from 8.30pm