2 x Caretaker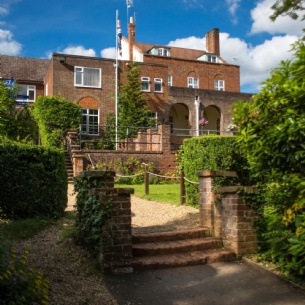 Full time 11am-7pm
Full time 7am-3pm
Non-residential, permanent position for immediate start
The School:
Nationally celebrated, More House School provides an exceptional, mainstream education for boys with Specific Learning Difficulties. Providing a transformative education repeatedly recognised as 'Outstanding' by Ofsted over more than a decade, we offer a specialised learning environment for 480 day and boarding boys from Year 4 to Year 13. Our pupils are taught to recognise their strengths and develop their self-belief so that they achieve independence and extraordinary results at GCSE, BTEC and A Level, above the national averages.
About this post:
We seek a Caretaker to undertake primarily cleaning duties and minor maintenance issues in areas of the school. During school holidays, you will be expected to work in conjunction with the Maintenance Team on various projects and clean areas of the school before term starts. There is an entire staff group of 160 people, so the successful candidate must have a 'can-do' attitude and be happy to take on ad-hoc duties outside their standard role.
The people we seek will be able to show evidence of a diligent work ethos and have a sound and flexible approach to the tasks required of them. In other words we are looking for a good team player. The successful applicant will have a happy and flexible disposition with a caring and patient attitude towards others. They will have good communication skills and be vigilant and detailed in their approach. Being able to provide cover for absences or working extra time through an emergency situation would be viewed as being advantageous.
The site is large at 25 acres; therefore, the successful candidate will need to be medically fit and healthy. This is a full time position.
Clean driving licence is essential.