Founder's Day 2018
'You are here because you are special, and this, is a special school'
Founder's Day 2018 gave the whole school community a moment to come together, celebrate the year's achievements and be inspired by our speaker, Dr Joshua Muggleton, our outgoing Head Boy, William Tallon, and his deputies, William Booth and James Woods.
Mr. Jonathan Hetherington
'This is our school. It embodies and delivers that for which its name stands. It offers a genuinely transformative experience for its pupils, providing a route through adolescence by which they learn to understand their strengths, and to believe in themselves.'
Headmaster's Address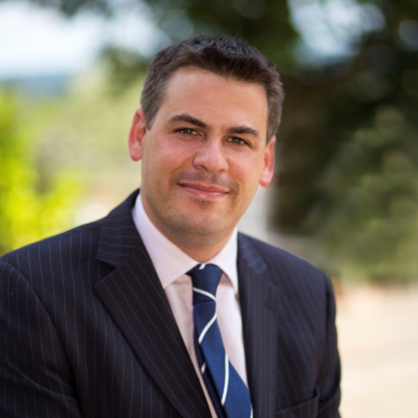 Last year, as I delivered my report to you, we had a group in Tanzania. Indeed, one of their number was appointed Head Boy in absentia. It was my pleasure, some two weeks into the summer holidays as he was in his parents' car travelling home from the airport, to announce to him, by telephone, the news of his elevation – although it seemed suspiciously like word had reached him before that point.
Our Tanzanian party were executing the plans they had been making throughout the previous eighteen months, for their World Challenge expedition, which included conquering the summit of Africa's highest mountain, Kilimanjaro, and undertaking building construction work as part of a project to help our link school, Shia Primary School, close to Kilimanjaro and a little outside the town of Moshi.
In last year's address I gave notice of improvement works taking place in this school over the summer. The library was transferred into its palatial new accommodation – no mean feat transferring 6,000 books – many generously donated by students, their families, and by The Friends of More House School; and the Media Studies department moved into the top floor of the new building. The Photography department was then brought up the hill from the Bradbury Music School, to its new studio space above the Science block. Two English classrooms were moved out of rooms 20 and 21, overlooking the playground, and installed into the lower ground-floor of the new library building. The Occupational Therapy department moved out of the upstairs Learning Development Centre, and the vacant English rooms, 20 and 21, were converted into a specialist Occupational Therapy department, incorporating new sensory integration equipment. The space left behind in the Learning Development Centre was divided into four new therapy rooms for delivering small-group interventions.
With much landscaping work, a new adventure playground was installed outside Gard'ner House for the benefit of younger pupils, achieved with support from the Friends of More House, made possible by many parents here today. Further landscaping made the space in front of the new library and Media building - from what had, in my fourteen years in the school, always been a no-go, out of bounds corner - into a delightful quadrangle in the middle of the school, to be used by all. All this was achieved across the summer holiday and, for some of the landscaping, during the early part of the autumn term. And more. For we also re-ordered Main Reception. It seems strange now to think that it was usual to have together a single receptionist simultaneously answering the telephone whilst helping a boy to collect some photocopying for his teacher, watched by prospective parents waiting to sign in, behind a taxi-driver waiting to pick up, jostling for attention with a delivery driver wishing to drop-off – and all of this within the space that is now the disabled lavatory. When it is described like that – a very honest picture of what was – it is understandable that the need for change was great. And so through the summer holiday our reception and office staff decamped to the school refectory, which was wired up as a field communications centre and would not have looked out of place in a war zone, whilst internal walls were felled, pipes and cables moved, the outside porch extended and glazed, and our much larger, more welcoming and pleasant Main Reception and waiting area created.
And in the midst of all of that going on, public examination results were published. It is a nervous morning, results morning – for pupils and parents, of course. But very much for the staff as well, and a very many of our teaching staff choose to come into school on the two results days, anxious to learn of the successes achieved by those pupils whom they have supported, often over years.
But why be anxious? Our Year Eleven pupils did us, their parents, and especially themselves, proud. They achieved a 99% pass-rate for all GCSE and equivalent BTEC courses taken, with 73% of certificates awarded at A* to C, or the BTEC equivalent. 73% of grades were A* to C – far above the national average of 66%. 54% of our Year Elevens last year achieved five or more GCSEs or BTEC equivalents at C grade or higher, that included their GCSE English and Mathematics. 39% of grades awarded to More House candidates were B grade or higher, or the BTEC equivalent grades. 17% at the highest A and A*, or BTEC equivalent of Distinction and Distinction *. And the majority of our Year Elevens entered the Sixth Form in September.
But last year's Upper Sixth did equally well. 97% of their A Level, or equivalent BTEC Level 3 certificates were passes, with 74% at grade C and equivalent, or higher. 37% of our Upper Sixth grades last summer were the top A and A*, or BTEC Distinction and Distinction* grades. 37%!
100% of More House students taking BTEC Level 3 courses passed. 85% achieved a Merit or higher – giving the same number of university admission (UCAS) points as C grade or higher at A Level.
Of those who studied for the Extended Project Qualification, 100% achieved a B grade or higher. And the majority of last summer's More House Upper Sixth students then accepted university degree places, to study undergraduate degrees as varied as Biochemistry, Politics and International Relations, Physics and English Literature. But university is not the best career progression route for everyone, and other students followed alternative directions that will take them to further learning, and into fulfilling careers.
As I speak, there are, in this room, many students who have sat public examinations in the past month and a half, and are thinking ahead to this summer's results days. As their teachers and parents, we share with them an eager anticipation, and wish them every possible success for the future.
But examination syllabi and accredited qualifications are not the be all and end all – far from it. Education should be – must be – far broader than that, and the past academic year, which now draws to a close, has offered myriad experiences and opportunities in all spheres. I hope that you will have received your copy of this year's More House review, brought home by your son yesterday afternoon. If not, you should be able to find your copy waiting for you as you exit the tent at the close of this morning's ceremony. In it you will taste something of the events that have woven together to yield a unique school year for your son and for all in our shared community. I will not attempt, now, to plough through all that is contained in that, much more artistically presented, record. But there are some elements of the year which should not pass without comment in this report.
In October, we held the official opening, and naming, of the new library and Media Studies building – The Boyd Centre. Malcolm Boyd volunteered for a very many years as a More House School governor, and was a close personal friend of my predecessor as headmaster, Barry Huggett OBE. Malcolm's unexpected and sudden death shortly after his retirement was a great shock to all. That this new building bears his name is a great honour for the school, as was the presence of several of his close family at the opening, conducted by the Mayor of Farnham. Malcolm's wife, Mariola, continues to serve the school in a voluntary capacity, providing visits to the boarding houses periodically to report on the quality of provision for residential pupils, and to be a listening ear for boarders. This school now has a library of which it can be justifiably proud – a library that, through fiction and non-fiction stock, private study areas, electronic reading platforms, interactive smart-screens, extremely comfortable furniture, and dedicated librarians, will inspire a love of stories, of facts, of literature, in generations of pupils to come.
In the latter part of the Michaelmas term, it was a privilege to witness this school come together in support of one particular family within our shared community. When Bryony Faasen, daughter of Armand and Carol Faasen, became seriously ill, and was subsequently diagnosed with an extremely aggressive form of Leukaemia, soon after the October half-term, the outpouring of love and support from all corners was overwhelming. Through prayer, compassion, fundraising, and so many individual acts of generosity, Armand and Carol's family was strengthened by a groundswell of support as they faced great uncertainty. Such acts included a mass family sponsored walk on the windiest and wettest day of the year [just like today], with the master-stroke of hot mince-pies and mulled sloe gin at the Bel and Dragon half-way round; individual fundraising activities planned and completed by members of Mr Faasen's year group in particular; and the design and manufacture of More House Family lapel badges, sold for donations by Joshua Bayliss.
Across the year, there has been a steady build in our school-wide focus on wellbeing, planned and coordinated by deputy head, Ruth Hammond. Positive mental health, resilience in the face of difficult challenges, an ability and willingness to seek support, and to be supportive of others, are essential skills for our pupils' success. We recognise a duty to promote the awareness, and the acquisition of such positive skills amongst our young people, and across our staff. This area remains a priority for the school's leadership and governance, and will continue to grow under Ruth's direction.
Through the course of this year our pupils have hosted and won the National Dyslexia Schools' football tournament; they have lost, heavily, four football matches against Eton College – all on the same afternoon (but they do put on a good tea); our pupils have performed the world premier of a new composition, specially commissioned for our jazz band, they have skied in Italy, staged a Broadway musical, witnessed live artillery fire, performed on Guildford's G-Live stage, addressed a large audience in the House of Lords, experienced many off-site visits, travelled to Auschwitz in Poland, performed around Lake Garda in Italy, won art competitions, completed the world's longest and fastest zip-wires, climbed Snowden, learned to sail, presented assemblies to their parents; done a little bit of school work…And much, much more.
This is our school. It embodies and delivers that for which its name stands. It offers a genuinely transformative experience for its pupils, providing a route through adolescence by which they learn to understand their strengths, and to believe in themselves. It is a model of education in which intelligent boys are not held back academically by their weaker skill-areas, but are challenged to excel. In which children who might have considered themselves stupid achieve astonishing outcomes in terms of their academic achievements, and in their confidence and character.
But this school experience, sadly unique in terms of its powerful model and success, is dependent entirely on its community – the fellowship of all who contribute to the everyday successes, and to the longer term outcomes. In particular, I wish us to recognise the incredible support given by the Friends of More House School, whose tireless energies and creativity realise incredible opportunities for our pupils in terms of facilities and resources.
Specifically I wish to acknowledge two co-chairs who retired from office at Easter after leading one of the most successful periods in the Friends' history, Mrs Dinkeldein and Mrs Haldenby. Thank you for your energy, infectious enthusiasm and substantial devotion of time [APPLAUSE]. And I communicate the school's thanks, especially on behalf of pupils and the staff, to incoming co-chairs, Mrs Sinclair and Mrs Wellesley.
But facilities and resources cannot enhance learning without the expert command of teachers, therapists and boarding house staff. It continues to be my privilege to work alongside a team of staff who display the most incredible levels of commitment and dedication to all pupils in the school – not least in going far beyond any contractual obligations in support of extra-curricular activities, trips, holiday revision sessions – in order to generate exceptional opportunities for our pupils. I invite you to share with me in showing acknowledgement and gratitude for their service.
More than any other element, More House School is made of its pupils. They provide the purpose, and the vocation. They are the life, and offer the continuous reward. Their journey through education requires bravery and the ability to persevere in the face of multitudinous challenges – a growing resilience. They support one another and learn to trust in their teachers and parents. They must develop faith – a faith in themselves – a belief in their ability to succeed. Such growth is astonishing to witness, and the greatest honour to encourage. Today celebrates the distance each here today has travelled over his academic year. I hold a great respect for our pupils, and invite all present to share with me in acknowledging their courage and commitment.
There are many students here this morning, for whom today marks the conclusion of their time as a pupil of More House School. It is with a heady mix of affectionate sadness, and proud satisfaction that we wish you success and happiness on your journeys from this place, and hope that you will carry with you a sense of independent determination and compassion for all others, and a treasure-trove of fond memories of your school. We wish you good fortune, of your own making.
Each of our leavers will be remembered for his unique character – for his valuable and irreplaceable piece within this More House jigsaw. It has been my great fortune to have been supported throughout this year by the school's Head Boy, William Tallon, and his deputies, James Woods and William Booth. Under William's leadership they have had much influence on our shared experience this year. They have represented the school and its pupil population at functions on-site and beyond. That television presenter Chris Packham recorded a bespoke video for your sons - the pupils of More House School, in which he shares a very honest assessment of his own experience of overcoming learning and social challenges, and offers hope and encouragement for each More House School pupil's future, is because of William Tallon's determination to serve his fellow pupils in the best possible manner. Will has used this special videoed message in assemblies, to each age group, and you can watch it today after this ceremony, by visiting St Francis 1, opposite the Chapel, where it will be displayed.
We will hear, later this morning, from our retiring Head Boy and deputies, as we mark the closure of their year of office. They will, each, offer a farewell message, sharing their experience of More House School, and its influence on their personal progress.
For this powerful work of the school - its teachers and pupils - to take place, the security of the school's position is a prerequisite. I and my colleagues are most fortunate to have the incredible support of a devoted, and experienced board of trustees and governors, each of whom sacrifices much time and care to the strategic oversight of the school, and the support of its staff, pupils and parents. It is appropriate that their contribution, also, is properly recognised and celebrated.
The long-term success of this school is a fundamental priority for the school's board of governors and executive leadership team. For many, many years the school has sought to expand the footprint of the site in response to the growing demands of an increasing pupil roll, and the ambition to provide for pupils and employees an ever improving environment and facilities. In particular, the plot of land immediately behind the hard play area, named Crosslanes, and comprising a large Harold Faulkner house and extensive gardens that stretch the length of our playing fields, separating the school site from Hamlash Lane, has been a long-term objective of the previous, and current headmasters, and forms an important element of the school's strategic development plan.
It is therefore my great pleasure to announce today, that within the past two weeks, the school has succeeded in purchasing the Crosslanes site – a plot which extends to nearly four acres. This act is significant – it is the culmination of many years' planning and waiting, and many recent months' careful negotiation. The acquisition secures the future of More House School on this site and affords a variety of options for improvement in the experience of pupils and their parents, and of the staff. It should also be recognised that by acquiring this land, the board of governors has acted to protect the school from the very real potential of large housing development along our boundary, as exemplified further down Hamlash Lane in the past eighteen months.
This project will now stretch over some years as we gradually adapt the Crosslanes site to suit our purposes. In time, improvements to sporting facilities, the better management of traffic and parking, and increase in classroom accommodation are all envisaged, and I look forward to providing updates to parents in my periodic newsletters.
More House School is at an exciting stage in its history. The coming academic year will be our school's eightieth year, heading towards the anniversary in August 2019. This exciting new investment is a testament to the school's strength, and to the commitment of its board of governors, its staff, and its whole community, to the promotion of an approach to education which truly works. It is unique in its aspiration for all pupils. It is unique in the breadth of curriculum, and extra-curricular opportunities experienced by its pupils. It is unique in its strong and proud community, in its inclusive approach eschewing one to one support, or taking pupils out of their normal classes. And it is unique in the academic and social outcomes achieved by its pupils.
Last year, I began my Founder's Day report, asking by what measures a school year might be judged to be successful. Since last year, it has been suggested to me that one measure might be the length of the headmaster's address – and that brevity is directly proportional to success. This advice has been offered, not least, by Mrs Hetherington. Therefore, in a surprise move designed seriously to disrupt those who think they know how to play the annual sweepstake, I trust that, with this concluding sentence, we might designate this seventy-ninth year in our school's history, to be particularly successful.
Thank you.
Dr. Joshua Muggleton
'You are each here because of your ability to think differently from the rest, to define yourself not by the difficulties of your disorder, but by the strengths of your differences.'
The Value of Thinking Differently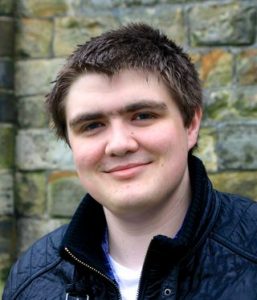 Headmaster, governors, teachers, parents, and of course, students, thank you for inviting me to your Founders day, and congratulations on another academic year completed. Although I now live in Scotland, I was born and raised in Guildford, not far from here, and More House school even then had the reputation for excellence that it carries forward today. That is why I'm am honoured to be speaking to you here today, at such a special school. I'd like you to think carefully about that phrase – "special school".
When I was growing up, the 'special school' was where the kids who couldn't be taught were sent. It was where you went if you couldn't read, couldn't write or couldn't count. It was where you went if you couldn't sit still and pay attention. And it was where you went if you couldn't cope being around the so called 'normal' kids. That last one was certainly me.
I attended a 'normal' primary school, but I was not normal. I didn't have any friends, I felt alone, and I could barely write. The whole classroom was so bright, so noisy, and so overwhelming that I couldn't concentrate. Parents and teachers, have you ever tried to concentrate and learn something new surrounded by 30 little eight year olds who are bored, hungry and waiting for lunch? It's not easy! No wonder I was bottom of the class.
So I was taken out for extra classes. The teachers said it was because I was 'special', but I knew the truth. I was there because I was different, because I was struggling, and because Mrs Taylor was tired of seeing me spell 'quick' C W I C K. The first thing I learned in that class was that 'special' was not a good thing.
When I moved to secondary school, things got worse. Suddenly I was expected to organise myself, take myself from class to class, and keep track of what felt like 101 different subjects and teachers. Not to mention I was expected to take notes I could actually revise from. Trust me, there is a very good reason why this speech is typed. To this day, my girlfriend has to write cards and fill in forms for us to ensure the people receiving can actually read it
I hated secondary school. It had almost two thousand students, and was just too big for me to manage. To keep track of us, we were defined by our year group and set. Was that really what defined me now? My age and my academic ability? If so I had every right to be miserable. I was in the lowest set for every subject. I was surrounded by other kids who like me who struggled to learn, and by those who simply didn't want to learn. It felt like nobody expected me to achieve anything, or to be capable of anything. I just wasn't like the other kids.
Socially, I was odd too. To this day, I'd rather sit in the library with a book than go out and play football. While other students developed into street-wise teenagers who knew the ins and outs of the school, I just felt more and more out of place. PE was the worst. For years, I'd been managing my low mood with copious amounts of chocolate, and was very overweight. Combined with my poor co-ordination, watching me try to play sports was like watching a penguin on roller-skates. It was great entertainment for my class, even my PE teacher teased me, but my self-esteem was at rock bottom.
When I was 15, my mood got too low, and my anxiety too high, I had to leave school. I just couldn't cope. In the next 18 months, I rarely left my bedroom. I still enjoyed learning, even if it was by myself. I took great pleasure in finding things out, making things that worked, producing arguments, debating ideas… but it was hard to do it on my own. I realised if I wanted to learn, if I really wanted to find out what I was capable of, I needed to get back into education. But not just any education. Not just any school or college. I needed somewhere that would teach me, rather than teach the subject. Somewhere that would let me think differently.
After some searching and a bit of luck, I found a college which did just that. Every teacher knew and understood that I thought differently. They understood that there were some things I'd need help with – like taking notes, and keeping to a routine. So they gave me crib notes in advance, and helped me find strategies to organise myself. They understood that I needed to learn the material differently, so that made no assumptions about what I would find easy or hard, and regularly checked in to see how I was finding the work, and they tried different ways of explaining things to me when I got stuck. They understood that for me, writing legibly was half the battle, and it was better to develop my typing skills than my writing skills. Together, we spent two years learning the syllabus, but also learning how my brain works best.
Within two years, I went from high-school dropout to grade A student. In the process, we learned that there were things I sucked at, and things I excelled at, and we worked out why. We learned how to push and develop my strengths, while finding strategies and practical supports for my weaknesses. And boy, did they push me. When they discovered my aptitude for psychology, they put me on an accelerated programme, gave me advanced classes, and gave me extra reading. When they discovered my writing improved drastically on a whiteboard, I was given a huge whiteboard to manically scrawl formulae and calculations for my homework and revision. When they discovered my aptitude for presenting, they made me revise by giving lectures on topics to empty classrooms with progressively less slides and prompts – a technique I still use to revise to this day.
Armed with this knowledge of my mind, I went on to university, where I was delighted to discover a world that celebrated thinking differently. At high school, thinking differently was a hindrance, but in academia and research, thinking differently was an advantage. Thinking differently, and crucially understanding how I think differently kept me at the top of my class, earned me bachelors, masters and doctoral degrees.
Even now, in my day job as a clinical psychologist, thinking differently helps me to combine psychological theory, research and practice quicker than many of my colleagues. It helps me to make connections others don't see, and to find new and exciting ways to apply this to help the people on my caseload. My patients are all people who think differently, after all, who better to understand someone who thinks differently, than someone who thinks differently?
Thinking differently also gives me a different skill set to most of my colleagues, meaning I take on roles the others find more challenging. My aptitude for detail, for example, means I'm taking other people's great ideas and planning out the details of how they will work, anticipating problems before they happen, and working in partnership to help them bring their idea to life. For my colleagues, having a person on the team who thinks differently adds huge value, as we work together to capitalise on each other's strengths, and support each other's weaknesses.
But maybe that isn't you. Maybe you feel you are not an academic. For you, maybe school is something you are keen to leave, so you can get out into the real world, and as my dad would say 'get a proper job'. Maybe exams aren't your thing, sitting at a desk isn't your thing, working 9-5 isn't your thing. Maybe you feel your way of thinking differently doesn't match with mine.
That's great! The whole point of thinking differently is that we all think differently! Not just differently to everyone else but to each other. That means few people will think the way you think, will have your specific abilities and potential. The challenge is finding out how your thinking can most benefit the world.
Maybe thinking differently helps you adapt and change your plans and approach on the fly, making you great in a crisis, or managing big events where everything can change at a moment's notice. If you have that mental flexibility, then when I need an ambulance, I want you in the control room thinking differently about how to get the right ambulance to me and everyone else in the city as fast as possible.
Maybe you are great at seeing the big picture – at making connections others can't, creating order from a mass of chaos. While other 'normal' colleagues can't see the wood through the trees, you know exactly where you are and what to do. If this is you, then when I need a detective to work out who broke into my house, I want you assigned to my case piecing together things other people wouldn't think to relate.
Maybe you're the opposite, with an incredible eye for detail helping you spot things others have missed – if that is you, I want you to be the guy who checks the plane before it takes off, meticulously ensuring every item on the checklist is safe for the flight.
Or maybe you think creatively, and come up with ideas nobody would have thought of. Maybe you can innovate, invent, and come up with smarter, faster ways of doing things. If this is you, I want to see you teaching, and coming up with creative ways to make your subject accessible to other people who think differently, just as my teachers helped me.
It can be hard to see your potential at times. If you've spent too long in those so called 'normal' schools, it can feel hopeless. Maybe for years, you've been told that thinking differently, is bad, wrong, that you are somehow defective or broken because you are not the same. I get that. After all, like me, you've been given a label that tries to define you by what you find difficult. How unfair is that?
'Normal' schools work for 'normal' kids because they are all the same. They progress at the same rate, have the same strengths and weaknesses, and think in the same (rather boring) way. But for those of us who are 'special', who think differently, we have a different profile of strengths and weaknesses. We are different, not less. And taking the time to understand how our brain works, what our strengths and weaknesses are, and how to work with them is vital to our own self-worth, and in allowing us to bring our strengths to society.
Happily, we live in a time where the world has never been so accepting of difference, and for a good reason: the world has never needed people who think differently more than it does now. There is a reason why dyslexia, dyspraxia, ADHD, Autism and others all exist in the gene pool. It is not an error, or a mistake, it is Needed. In a world where everyone thinks the same, nothing will ever change, nothing will ever get better. More often than not, it takes someone who thinks differently to make the big steps forward. Just look at Di Vinci, Edison, Mozart. Name a great historical figure who changed the world, and delve into their past, their difficulties and their strengths, and the chances are you will find someone who thinks differently. Some may get a diagnosis of a condition if they were around today, others won't, but all of them will see and think about the world differently. Name a great historical figure who changed the world, and delve into their past, try and understand their difficulties and their strengths. If they were around today, some might have been given a diagnosis of a condition, others might not, but all of them saw and thought about the world differently.
But success for us doesn't have to be changing the world. For those of us who think differently, success is finding out how we can each use our unique way of thinking to add value to whatever we do, be it art, science, business, or sport. Our success is rooted in understanding ourselves. It is in discovering and growing our strengths, and in finding out how to best use them. It is in honestly and uncritically acknowledging our weaknesses, and developing ways to support them. If you understand yourself in this way, and consider how you can best tackle the challenges placed in front of you, success will find you.
People spend millions of pounds a year on self help books, training courses and manuals to try (and usually fail), to change the way they think. Why? Because they don't want to be normal. Normal is boring. Normal is average. Normal is like everybody else. Normal thinks the same way as everybody else, does the same thing as everybody else, stands out as much as everybody else, creates change as much as everybody else, and gets paid as much as everybody else. Normal isn't special.
But this, this is a special school. It is a school for the select few who are wired differently, who have a different way of seeing and thinking about the world. It is a school for innovators and creators, for lateral thinkers and logicians, for visionaries and specialists. It is a school where difference is celebrated and supported. No book, course or programme can train you to be eligible for this school. You are each here because of your ability to think differently from the rest, to define yourself not by the difficulties of your disorder, but by the strengths of your differences. You are here because you are special, and this, is a special school.
Thank you.
Mr. William Tallon
'Pole Pole'
'...taking one step at a time, keeping going, to get to your goal in the end.'
You may remember that I was not present at Founders Day last year, as I was climbing Mount Kilimanjaro on a World Challenge trip to Tanzania. In fact, I only found out I had been made Head Boy six days later!
I would like to teach you a phrase which I learnt in Tanzania. It is" Pole Pole", and it is a very accurate summing up of my time here and my work over the past eight and half years.
Pole Pole is Swahili and it means "slowly slowly", taking one step at a time, keeping going, to get to your goal in the end.
I have had Speech Therapy since I was 2 years old. I was diagnosed with a severe speech disorder and significant expressive language problem when I was 8. This has had a catastrophic effect on my reading, writing and spelling. These will continue for the rest of my life.
My speech difficulties made it hard for everyone to understand me, including my family. An experienced Speech Therapist wrote about me that "it was impossible to understand him, despite me having long term experience of listening to children with speech disorders."
I hope that you can all understand me today?
My first school tried to support me the best it could. Even with extensive speech therapy programmes in school, at home with my mum doing daily exercises, and during the holidays with intensive speech therapy in London, it was not enough. My education was in "a perilous state".
So my parents started the long search for the correct school to give me the support I required.
Finally, just after my 10th birthday, my parents found out about More House. At last, after 2 years of looking, there was a glimmer of hope.
At my pre-admission assessment, Mr Huggett said that he believed More House had the skills and expertise to help support me, but it would all depend on whether or not I was able to engage with what the school could offer.
You see, I was reserved on that day, and I was assessing for myself what was on offer!
Hopefully, Mr Huggett, you feel it was a good decision you took on that day 9 years ago to offer me a place.
I certainly feel that I made the right choice in choosing More House, and I believe that I have managed to engage and take the opportunities presented to me.
The early days were without a doubt an incredible struggle. I was very homesick, as I was 2 hours from my home in Cirencester, Gloucestershire and only 10 years old. I had never been away from home before. In fact, I still get a bit homesick after when I come back to school after the long holidays, but I knew this was the right thing to do. My first house parent said I was the most homesick boarder ever. Pole Pole, slowly slowly I learnt to cope. I still remember that first walk down from Main House to Gard'ner House through a snow covered school to my first lesson, accompanied by Fergus, a pupil in the year above. I was nervous, but excited.
I have had the opportunity to have some amazing adventures. These include my Bronze, Silver and Gold Duke of Edinburgh awards, the World Challenge trip to Tanzania and some of the more unusual after school clubs. I have learnt how to shoot a rifle, fire an arrow, care for chickens and I am now a campanologist. These adventures would not have been possible without the early days which were without doubt an incredible struggle. Everything is still not easy and never will be. This is an important message to take away, because when you look at me, you may think that it's easy for me. I've been here a long time, I'm comfortable, I do challenging and thought provoking subjects which I love, in the main. But all is not as it seems. I still get homesick when I come back after a holiday and I always have. Yes, it does get easier, as I have found in 6th form, but the difficulty and quantity of the work I have to do is a lot more. It's all a huge balancing act.
Without the support of all my teachers I would have not have achieved the amazing success that I did at GCSEs. I got 7 GCSEs, and I even managed to pass English with a grade B, I was thrilled. The process was Pole Pole, one step at a time, very slowly. Now, I expect that the time in the tent is probably going slowly, particularly for the juniors. What you have to do, I have found, is to work on one bit at a time, to break your goal down into smaller challenges and win each battle. Then in time, you will win overall if you do this.
I have been very humbled and honoured to serve More House School as Head Boy this year, and I will always treasure the experience it has given me. I hope that in the last year I have been able to repay some of investment I have had. A particular highlight was receiving a personalised video from Chris Packham, which I have shared with the whole school at assemblies.
I am extremely grateful for all the support, which I have received over my time here and know that I would not be standing here in front of you today without the help of so many people. I am indebted to all my teachers, LDC staff and boarding staff, too many people to give full credit to. However, there are a few members of staff which I would like to thank in particular.
Mr Huggett and Mrs Davenport - For realising you could help me.
Mr Hetherington - Thank you for all the support you have given in my time and extra support you have always given.
Mr Faassen- My form tutor from year 9 to 11. During this time, you inspired me to take ownership, to be a leader, and grow into the confident person I have become. I always remember you telling us "We are leaders, not followers"
I would like to thank Mr Johnson and Mr Webb for organising and running the Duke of Edinburgh and World Challenge expeditions, and providing the support on these trips. These trips have been a great way for me to explore the environment and develop new skills. I would highly recommend these experiences. This stood us in good stead on our recent Sixth Form trip to have a pub lunch!
Mr Jimmy Jones from boarding, I am so grateful for all your help. Your jokes are terrible, but your help with my homework and technology is brilliant. I will miss our Premier League discussions, but at least we both supported the correct club!
I need to also thank my friends and lastly, my family especially my Mum and Dad because without them I know I would not be in front of your today without their support over the last 18 years.
In conclusion I have come a long way because of this school. My speech is intelligible, I have academic success, I have travelled to the heart of Africa and as Head Boy I have fulfilled Mr Faassen's vision in becoming a leader. All done slowly slowly, yes Pole Pole
Thank you.
Mr. William Booth
'Before More House, I had a lot of disbelief in myself, however I now look forward to the future and I feel confident to face the challenges to come.'
'More House has literally been the making of me'
Good Morning Ladies and Gentlemen, Teachers, Students. It is a privilege to be speaking in front of you today. This event is organised annually, giving an opportunity to each one of us to thank each other, exchange contact details (If we haven't already) and promise each other to stay connected as long as possible. I won't lie, I am a little nervous, but I know this school has prepared me for this. I remember the motto that everyone tells you when you do a speech, you know the one that imagines everyone is naked.... Somehow that's not really working for me at the moment.
My time at More house has been brilliant. My parents were looking for a school that would allow me to not only gain an education but also to succeed to the same standards as everyone else my age.
I went to a school in Shackleford before, where I was doing well until year 5. This was where I found out I had Speech and Language difficulty, one which would affect how l could learn. Before More House, I was like many of you, I struggled with mainstream schools due to my learning difficulty. I felt stupid, especially as my school said that I wasn't getting anywhere. I had to go to an after-school session called 'Extra English' where I would practice writing, reading and pronouncing words. To me, because I was told I wouldn't get anywhere, I stopped believing in myself, but what I've come to realise is that, 'learning difficulties' is a phrase often regarded as a euphemism for stupid. To simplify that, just because you have a learning difficulty, it does not in any way make you stupid. Nor does it stop you from achieving the same thing as those in mainstream schools.
Looking back, I am pleased that my parents found More House as I don't think I would have got this far in life without it. For that reason, I want to thank Mrs Burn (The most amazing form tutor), the teachers, chefs (for providing such delicious lunches), maintenance, students and, my year group especially for making my time at More House the best it can be, if not better than I thought it would be.
I would like to direct my attention now to those of you in the Junior School. This school has really helped me get to where I am today. I started my time here partway through year 5, joining a class of just 14. Since then, my confidence has grown and my perception has changed. As cheesy as it sounds, More House has literally been the making of me so I would like to reassure all of you and your parents that you've made the right decision coming here. The teachers are superb. They not only educate us, but also teach us the lessons of life.
But to you guys in the junior school, moving up is daunting, however More House prepares you for the challenges to come. I think you need to grasp what I was like when I joined. Very reserved and shy, and yet now I am standing up here in front of all of you.
I want to say thank you to a few of the wonderful mentors who have guided me through my years at more house. You can't undervalue the reassurance of a friendly teacher to comfort your nerves. For that reason, I would like to say thank you to Mrs Hammond for helping me adjusting to a new school back in year 5. Your friendly welcome into the Junior school on my first day was the encouragement I needed.
There is a great More House tradition at Founders day that one man is mentioned for his brilliant wit and humour, but more importantly the trips he organises. He most known for his infamous, Luff Tours. If you aren't yet acquainted with Mr Luff, just to give you a heads up he's quite loud; often seen watching road rage compilations on YouTube, instead of marking work.
But I would like to thank him for teaching me Geography and for organising so many great trips. Ypres, Lulworth Cove, Normandy, Poland, just to name a few. They get more popular each year, so if you haven't yet been on a Luff Tour, I urge you to go on one; and for those of you in the junior school, you have something to look forward to.
Mrs Murphy, thank you very much for taking the time to organise Sixth Form Cooking and teaching me loads of dishes that I can cook for under £5. They will be perfect for University. It has expanded what I want to and can cook. Apologies to Mr Hetherington, who would often come in with visitors whilst we were cooking and couldn't stop to have a taste and to the technology staff who get distracted by the exotic smells, only for them to peek round the door asking if there was any for them.
To Mr Faasen - Thank you for being my guide in Year 9 - Year 11. Always showing me the right direction and path to walk on. You're an inspiration to me and I'm sure to many others. You have spent extra hours and shown special care in order to prepare me for my exams and my life after More House. Despite this, you still seemed to find time to take the mick. Thanks for that. (4)
Mr Clarkson, who isn't currently here, however I still seem it fit to thank him. So, thank you Mr Clarkson for teaching me History at GCSE but more importantly, teaching me the valuable life skills in how to be more confident. Without these skills, I don't think I would be able stand where I am now.
Before More House, I had a lot of disbelief in myself, however I now look forward to the future and I feel confident to face the challenges to come. I am now moving on to study Environmental Conservation and Heritage Management at university, which the school has helped me prepare for.
Founders day is recognised by students as the end of the year, where everyone comes together to be awarded and promise to stay connected.
This is being my last Founders day, I would like to say a final thank you to everyone in the school who has helped me transform. But more importantly, I want to thank my family, especially my Mum and Dad for supporting and believing in me every step of the way.
I know I can look back at my time here knowing that I have achieved the most out my education, and that I spent it in a generous and friendly atmosphere. Thank you.
Mr. James Woods
'Looking back, it terrifies me that I could so easily have been left on the scrap heap. However I was saved!'
'That'll show them'

Writing a speech is hard, but frankly the fact I have even done A-levels is a miracle as I was told from an early age I was never going to succeed in education, so the next few minutes should be fairly straightforward….
When I was in year 5 I wanted to compete in a science quiz - getting told that if I got into the top 4 in the year in the test I could compete with other schools. I came second in the year but the school decided I couldn't compete, saying that if someone read the questions out to me the other children would think I was cheating.
To this day it still makes me think I'm not good enough. When I was looking at secondary schools, all the local schools told my parents that there was no point in my taking GCSEs in any core subject as I simply wouldn't be able to learn the syllabus. I was going to be put in some smelly old small building with a few other kids and learn key life skills.
Looking back, it terrifies me that I could so easily have been left on the scrap heap. However I was saved! My parents fought to first get me diagnosed with dyslexia to prove I wasn't stupid and then to take me out of mainstream education. This was harder than it sounds as, despite saying I was going to fail, the school was adamant I didn't have any learning difficulties Therefore my biggest thankyou is to my Mum and Dad, but especially my Mum as I know she has made it her mission to make sure that I succeed in life.
I moved on to More House, sticking two fingers up to mainstream education and have been determined to prove every one wrong ever since. To be honest, the first time I came here, I was just looking to escape those pointless year six SATS and I didn't really notice the interesting be behaviour of my peers.
I ended up successfully finishing my GCSEs. Maths was made enjoyable and interesting by Mr Cook whilst English was decoded and somehow forced into my head by the amazing Mrs Impey, I was once told that there was no point in me even taking either of these subjects, so when the results came through, I did wonder whether those A' grades were actually typos…
That's enough of the heart-wrenching stuff. Now for some 'special' moments from the weird and wacky time I spent at More House. The Easter Service has changed a bit, hasn't it? We've gone from singing traditional hymns like 'All things Bright and Beautiful' ….to Stormzy.
Of course, before the Easter service you have …. The Easter Fayre: a traditional gathering where you get a bunch of ADHD boys together and stuff them full of sugar before forcing them to sit still for an hour.
There was the time when an area which some of my friends spent their break time got fenced off and secured with a lock. Well, my crafty peers decided they weren't having that and proceeded to pick the lock. They took the school song to heart (overcoming challenges – never giving in) and succeeded but they took things further. So as not to raise suspicion, they replaced it with an identical lock bought especially for the purpose. Yeah- it does get a bit boring being stuck in a boarding school in the middle of nowhere.
Then you have all those school trips. I have been all over the place, from Venice to Paris and even (so they tell me –but my memory's a bit wobbly on this one) – Berlin. The trip that left the biggest impression on me though Venice. This was organised by one of the most profound influences on my school life: a teacher who left a few years ago and who said she that if anyone mentions her in their speech she would (and I quote from the original Yorkshire) 'put their head on a stake'. Mrs Rowse was my form tutor, mentor and art teacher. She inspired me and fed my art and craft creativity. Always passionate about her students, she inspired me to explore the possibilities of the design world and guided me through the challenges of school. The large daily supply of cake and biscuits certainly helped.
There is no secret ingredient in this school. I strongly believe it is the dedicated staff (not the bricks and mortar) that form its friendly and optimistic environment. Let me focus on just one example that demonstrates this friendly optimism:
Mr Morgan did not hide from me, though he had reason enough –and plenty of opportunity. I should explain: I'm thinking about those times when I would give you a scrap of paper with a roughly drawn sketch of a complex spiral design for a light which needed a drilled hole directly through a corner, complete counter levied side table, a piece of furniture with 20 identical sections and my most resent idea which was virtually impossible to explain. The fact that I haven't found an idea which you don't run away from shows your true skill.
Not many people know that Mr Morgan went thought the whole of the GCSE and A level syllabus and made it 'dyslexic friendly' with his work booklets and revision aids. He really understands how boys like me think and has tailors his courses to fit. Of course, he is not alone. Every superhero needs a sidekick (Batman/ Robin…Lone Ranger & Tonto…) Mr Morgan and the Technology department has… Mr McCann. The Morgan/ McCann double act is the key adhesive which binds the department together and helps prevent 'Captain Johnson' from blowing the budget on inflatable animals. You could say that they had complementary skills. Anything Morgan can't – McCann can…
I don't just want to list names, but there are a couple of people who have been unsung heroes to my education and really need a mention:
Mrs Murphy: I want to thank you with all the support you have given me – often in your own spare time.
Mrs Davenport: thank you for providing a safety net to catch me when I needed it
I still haven't forgotten those early days when they told me I couldn't represent the school in the science quiz, but now I'm going on to take a degree in Product Design and carry on trying to prove every one wrong. That'll show them!
Thank you.