Welcome from Head Boys
James Sutherland Head Boy
Before I joined More house in year 7, I had no idea what dyslexia was and meant to me. All I knew was it was affecting my confidence and ability to get things done, especially when comparing myself to my friends. I felt I had been labelled as though something was wrong with me, when in fact it is just that I learn differently. You can't underestimate what an impact that can have and as I look back today I am in a very different place, thanks to More House.
Coming to More House was one of the best decisions I've made, and I have loved every minute. My confidence has grown year after year and I have a strong sense of achievement and pride alongside an excitement for the future at university and my life beyond. More House is not just a school, it's a family and a broad life experience at such an early age! From climbing Mt. Kilimanjaro and spending a month in Tanzania, at the age of only 15, an opportunity to this day that I have never regretted taking, to visiting Berlin, Belgium, Poland and Toronto alongside Duke of Edinburgh Bronze, Silver and Gold, all experiences which I have loved greatly. This was all largely due to the friendly staff that accompany us and the world view it has given me.
It's not just been about amazing trips! More House has helped me to find different strategies to learn and develop in ways that make sense to me. This in turn helped me grow in confidence and capability to be able to gain the results that I thought I would never have been able to achieve. This is down to a combination of my helpful and passionate teachers, a brilliant learning system and my confidence to push and challenge myself.
Finishing my last year of sixth form will be an emotional one, both in terms of leaving my teachers and the thought of hopefully achieving a place to study Business Management at the University of West England.
---
Uday Pal Trabelsi Deputy Head Boy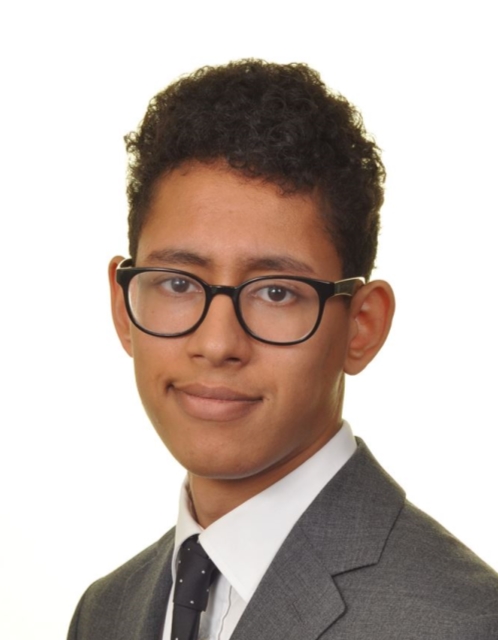 One might call me a veteran student of More House School, and with that comes a high level of warmth and appreciation for the school and its staff.
Without a sign of hope or a clear understanding of a potential future for me, I had come to MHS with very little hope academically. However, the more time I spent learning, excelling in extracurricular activities and socialising amongst my peers, I had gained a level of hope in relation to my academic learning.. I had through the school, and the undying efforts of my teachers, found my passion and love for Literature, Art, Music and Architecture.
Now in my last year of MHS I hope to achieve, what I had thought impossible academically, and move on to study Architecture at UCL (University College London).
---
Ben Wigmore Deputy Head Boy
Growing up with dyslexia has taught me to be inventive in my approach to education and has often led me down a more unconventional route, which has nevertheless proved to be successful. I have attended More House School for the last 7 years and currently study Level Three BTEC Art, A Level Product Design and A Level Geography.
In the last year I have been on trips to Toronto and Berlin and in previous years at More House to New Orleans, Tanzania and Poland. These trips have all helped me experience different cultures and World issues. I try to show my travels in my subjects, such as art where I take inspiration from the variety of galleries I have visited both in the UK and overseas.
Although over time I have learned how to harness my dyslexia I still find writing large amounts a bit discombobulating
More House School has taught me how to see dyslexia as a gift and not a burden.
---
Hayden Bishop Deputy Head Boy
At the end of my third year at Godalming Junior School, the teachers started to notice that I was falling quite far behind my classmates. I had, by then, begun to realise that I was not grasping the work as quickly as the other children. As a result, I was separated from the class and made to sit on my own in a corner; the teachers believing that I couldn't be bothered to learn. My parents were worried and knew that this couldn't continue, so organised for me to go for an assessment at the Helen Arkell Centre, where I was diagnosed with Dyslexia.
Some friends of my parents recommended that they have a look at More House School, as their son had thrived since starting there. After an interview with Mr Huggett and Mrs Davenport, I was lucky enough to be offered a place.
Working with teachers who understood my difficulties, and taught in a way that I was able to access was just incredible and a huge weight off my mind. I made some great friendships and slowly but surely my confidence and belief in myself started to grow.
I hope to go on to a career in the Media, either film or sport as my particular area of interest.
I can honestly say that without More House School, I have no idea where I would be now…certainly not a Deputy Head Boy!