Legendary 'Luff Tours'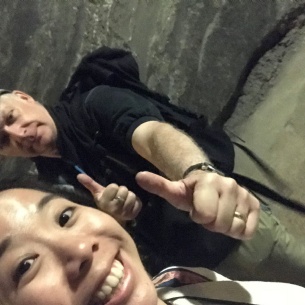 Final day and home
We have welcomed home 'Luff Tours' happy but tired - to see everything the group did please head over to the gallery where an excess of 1000 pictures awaits you.
---
Day 3:
Another successful day. Visited sites that were in the film Shindler's List, connected to the Jewish ghetto.
Visited an old synagogue which has been transformed into a Jewish museum, therefore the boys experienced PSHEE connected with Jewish culture. Had a superb lunch at a Jewish restaurant where the boys enjoyed the food and atmosphere. In the afternoon, we had 30 minutes of free time in a Polish antique market and proceeded to bowling thereafter. We walked back to the hotel after.
After a pleasant dinner, we watched an hour of Shindler's List as it covered some aspects and locations of our tour today. The purpose of Shindler's list (15) was an introduction to tomorrow's trip to Auschwitz to put the Holocaust in perspective. Please see photos attached.
---
Day 1:
Luff Tours visited Wieliczka Salt Mine, located in the town of Wieliczka in southern Poland, situated within the Kraków metropolitan area. Opened in the 13th century, the mine produced table salt continuously until 2007, as one of the world's oldest salt mines in operation. Throughout, the royal mine was run by the Żupy krakowskie Salt Mines company.
Mrs Chalker commented that the mines 'are mind blowing'. The tour also visited a beautiful castle with stunning views and Mr Luff treated treated everyone to an ice cream for their exploratory endeavours. The evening finished on an 'intellectual quiz' with multi-faceted Mr 'Paxman' Luff as question master!.