Bradbury Music School
More House School offers an exciting and diverse music curriculum with an enormous wealth of skills offered by the many full time and part time staff who work in the department.
We have excellent facilities which include a chamber concert hall with a Boston Steinway grand piano, a music technology suite, two well-equipped classrooms, a recording studio, and five practice rooms (each with a piano), and the new Steve Forster Studio (a spacious and stylish drum kit teaching space). The Chapel of Christ the King has a Wyvern chamber organ to accompany the chapel choir and congregation.

Instrumental lessons from our peripatetic staff are also available and these are carefully worked into each boy's individual timetable.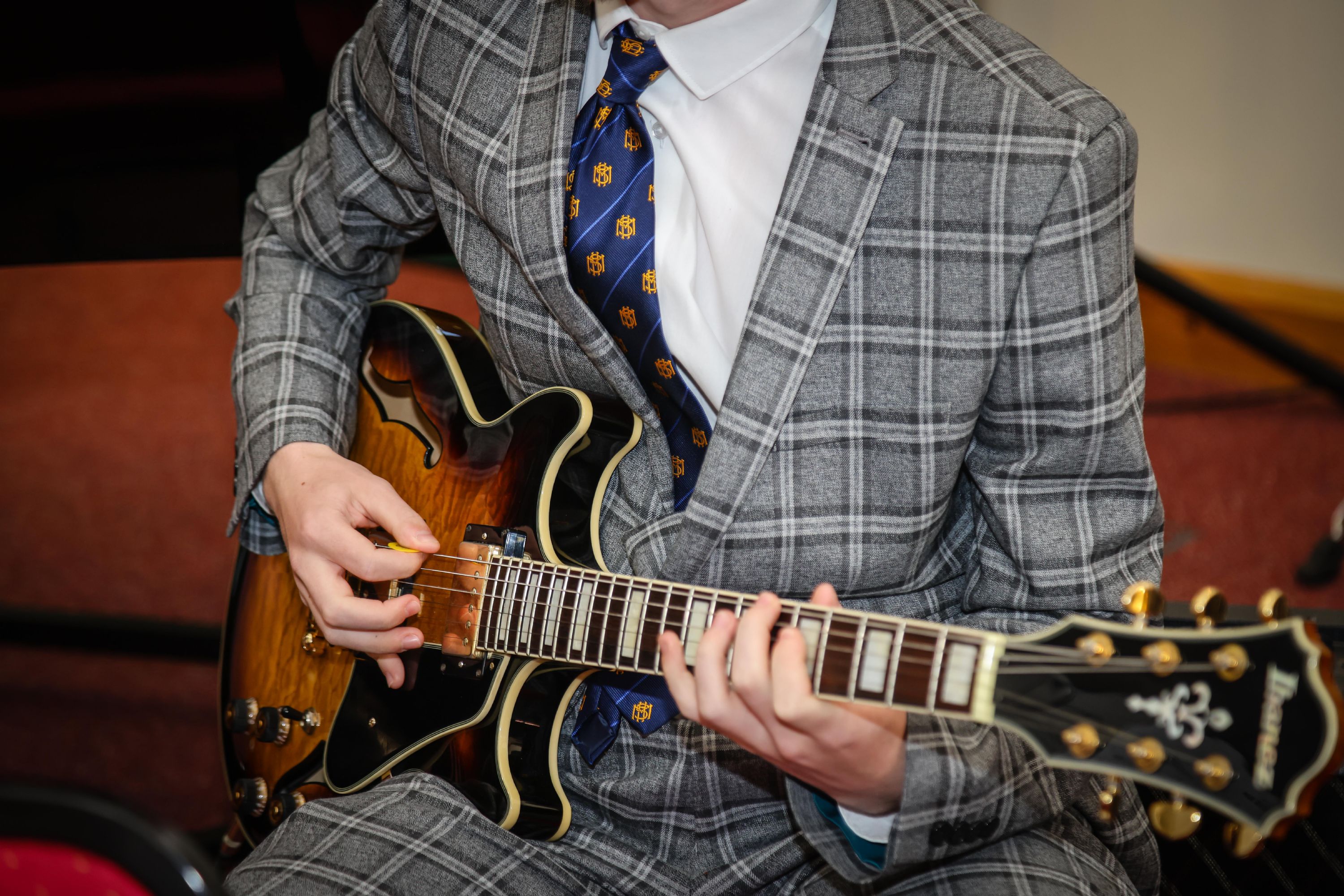 Concerts are organised regularly to showcase the achievements the boys have made in their instrumental lessons as well as in the school ensembles which include: Senior Choir, Junior Choir, Chapel Choir, Brass Ensemble, Concert Band, Jazz Band, Junior Jazz Band, Saxophone Ensemble, Steel Band, and String Ensemble. In addition to this, we also occasionally host a professional concert so that our boys experience a variety of styles of music being performed to the highest standard. As of September 2020, 63% of all pupils at the school learn a musical instrument; a statistic of which we are proud.
More House School regularly partakes in local music events and festivals.
Department trips have included destinations as far afield as Austria, Cuba, Holland, Italy, New Orleans, and Toronto.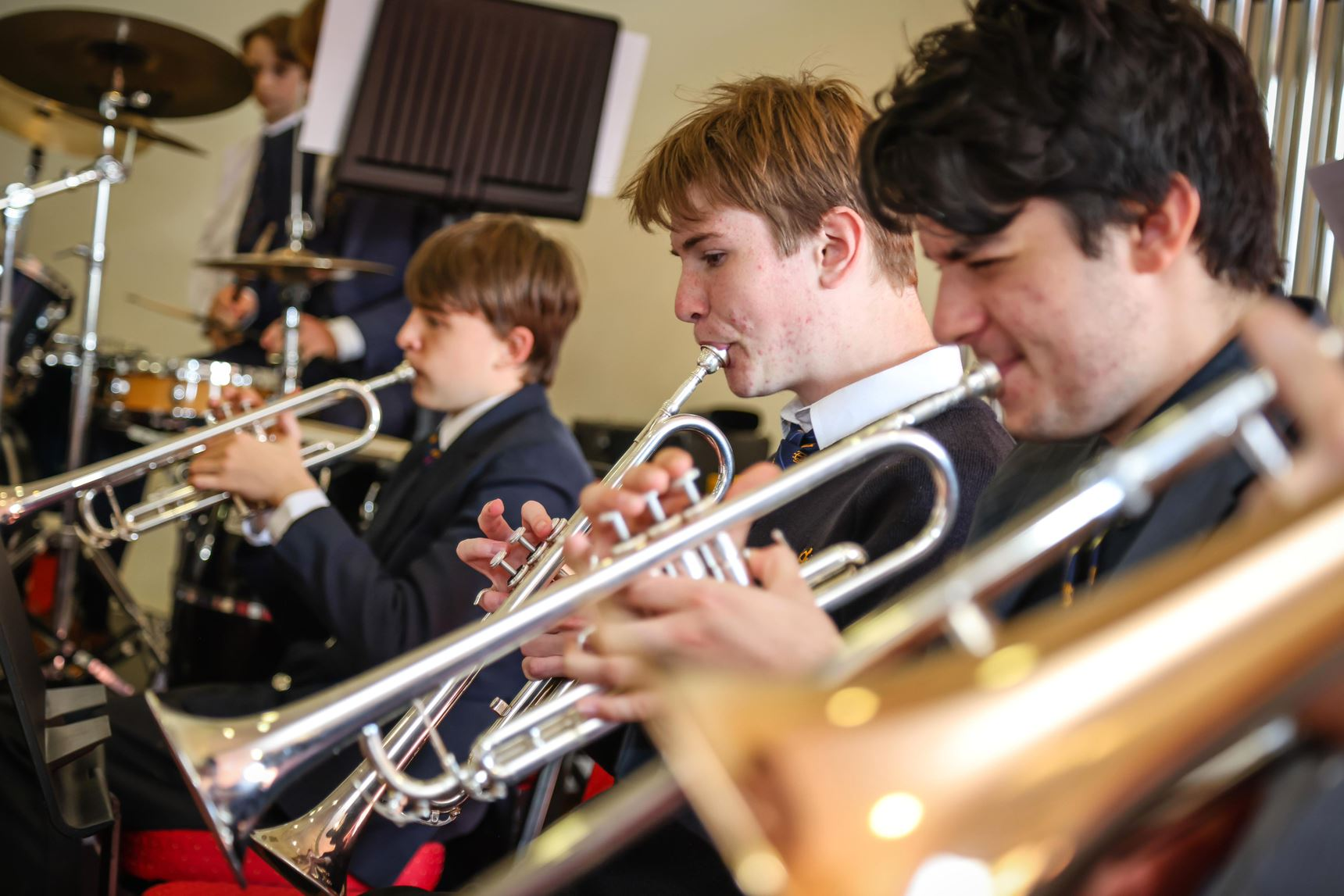 More House School has purchased many brass and wind instruments on which boys will be receiving lessons up to twice weekly as part of the Junior Band Initiative for those in Years 4 to 6. This teaching style inspires the boys to make music together in a band setting. This is a variation on the music programme offered in many schools in the USA, and it is hoped the boys will relish this opportunity; developing a sense of ownership over their musical education and progress, as well as feeling an integral part of a team.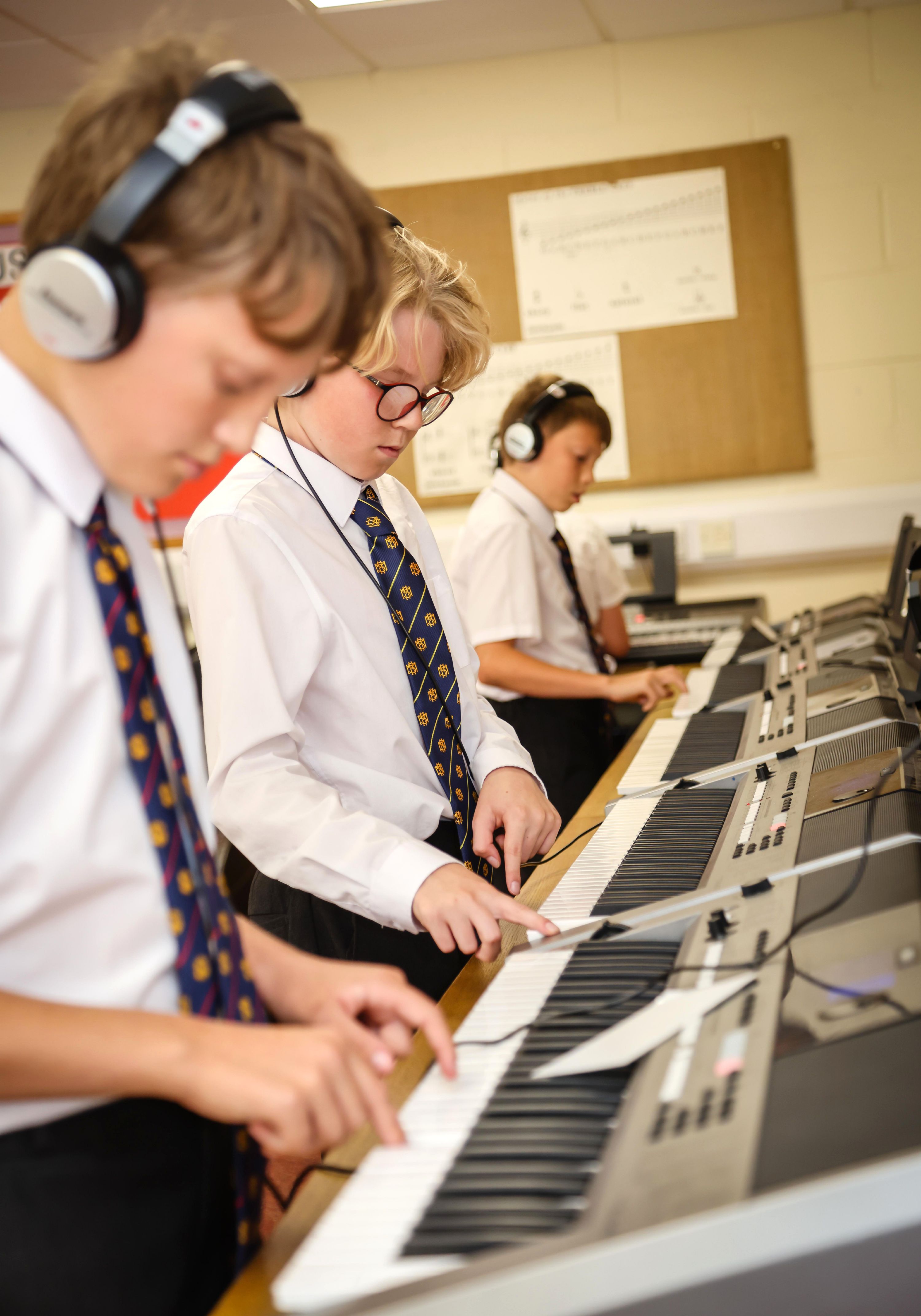 Music is taught as an academic subject throughout Key Stage 3, where we study units such as Keyboard Skills, Music & Occasion, Blues, Music & Media and Samba to name but a few. GCSE and A-level Music are all available post Key Stage 3. We are currently recognised as a centre of excellence by the Incorporated Society of Musicians for the proportion of each year group who take GCSE Music and achieve the highest grades.