Drama
The Drama Department
Drama at More House School is an exciting and creative subject. Students experience a diverse Drama GCSE programme, hosted by the OCR exam board.
The main purpose of this qualification is to allow students to study drama in an academic setting, interrogating this art form and applying their knowledge and understanding to the process of creating and developing drama and to their own performance work.
The course comprises of three units of work:
1. Students will research and explore a stimulus, work collaboratively and create their own devised drama.
2. Students will develop and apply theatrical skills in acting or design by presenting a showcase of two extracts from a performance text.
3. Students will explore practically a performance text to demonstrate their knowledge and understanding of drama. They will also analyse and evaluate a live theatre performance.
Students will undertake a written exam at the end of their course.
Students study the works of a variety of playwrights including Mike Leigh, Martin McDonagh and John Godber. Should students wish to progress further with Drama after GCSE we are currently offering a Performing Arts BTEC course which began in September 2013 and allows students to explore a wider breadth of performance, with optional units of study on a range of topics including script writing and directing.
We undertake a number of theatre trips throughout the GCSE and BTEC courses; this term we have been to the National Theatre to see an adaptation of Pinocchio and our BTEC students went to the Gielgud Theatre to see the highly acclaimed production of Martin McDonagh's The Ferryman. The opportunity for the students to experience live theatre is an essential and greatly enriching part of their course.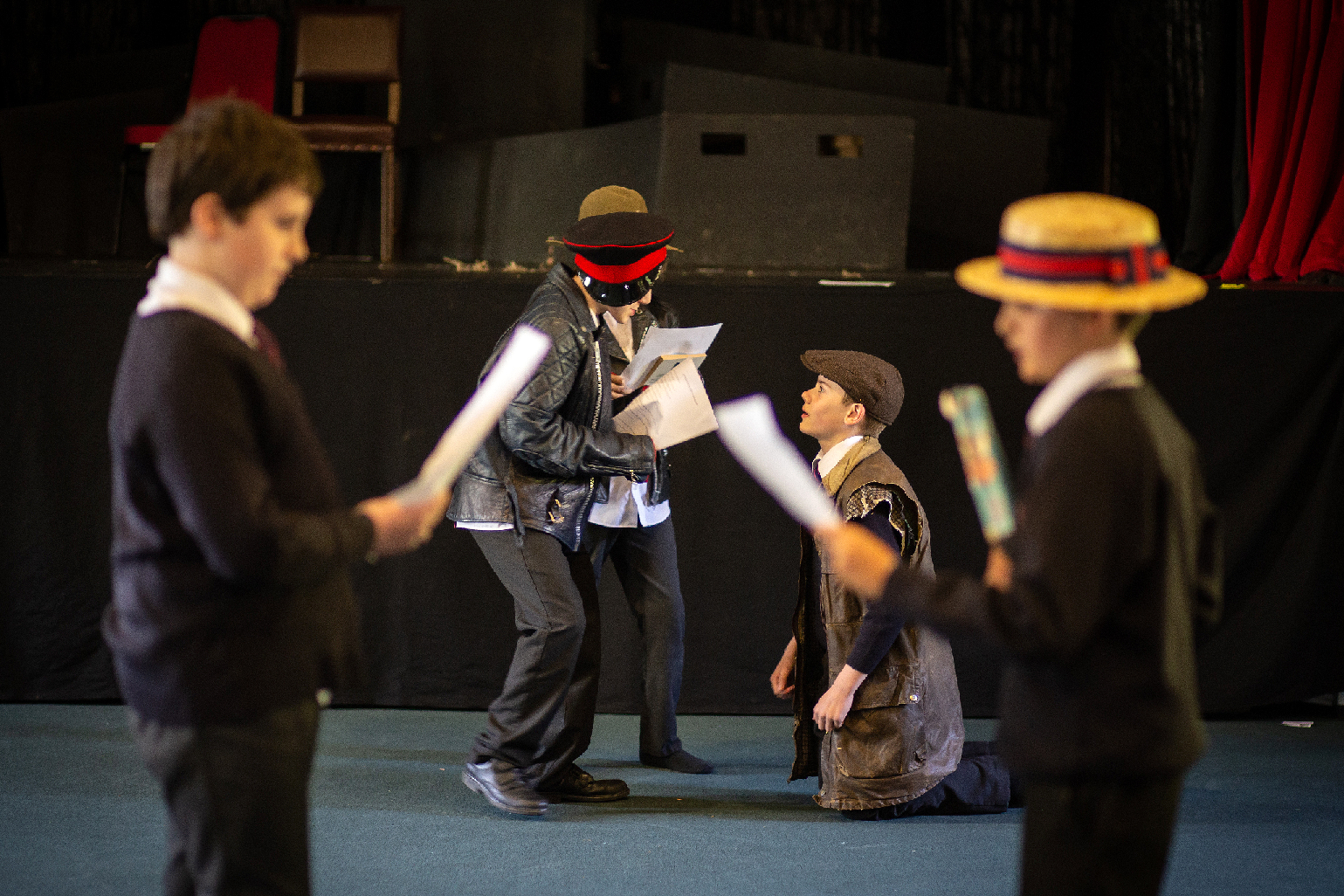 Creative Arts
The Creative Arts are an important part of the curriculum at More House School. Art and Design is taught as a separate subject from year 4 to year 9 with GCSE BTEC and A level courses available from Year Ten onwards. Our aim as a department is to make each learning experience appropriate and accessible to all pupils while encouraging a personal and imaginative approach to art and design.
Pupils are given the opportunity to experiment with a wide range of practical skills, exploring visual, tactile and other sensory experiences.
Through the study of artwork which embraces a range of ideas, we aspire to develop self-confident and enquiring minds.
From Year Ten onwards we offer a selection of courses tailored to the individual through taught sessions and independent project work. Our well-equipped department comprises, three art and design studios with one specific to ceramics, a digital photography studio and a practical photography and filming studio.