Library

WELCOME TO OUR INSPIRING SCHOOL LIBRARY
Our mission 'READING FOR PLEASURE' is perfectly summed up by the author Neil Gaiman:
'The simplest way to make sure that we raise literate children is...to show them that reading is a pleasurable activity. And that means finding books that they enjoy...I don't think there is such a thing as a bad book for children. It's tosh, it's snobbery and it's foolishness. Well meaning adults can easily destroy a child's love of reading. We need our children to get onto the reading ladder: anything that they enjoy reading will move them up, rung by rung, into literacy.'
'Reading has a very high profile in school life. The well-stocked library is the hub of school where books and audio books are available. For some pupils, it is the first time they have discovered a joy of reading. Younger pupils revel in World Book Day and talk excitedly about the books they are currently reading. Primary-age boarding pupils' enthusiasm for reading is encouraged effectively through a bedtime story. Older pupils recognise the importance of being able to read well in their future lives, and despite many having literacy difficulties, they develop a keen interest in reading literature in various genres.'
(Ofsted Outstanding Report 2019)
We are hugely thankful to the ongoing support from the Friends of More House School which enable us to provide this fantastic school resource.
For highlights of our latest and diverse collections, please click here
For highlights of our latest online resources on Sora, please click here
For our 'gold disc top tips' for encouraging reading, please click here
Don't judge a book by its cover? For our 'how to choose a book' graphic, please click here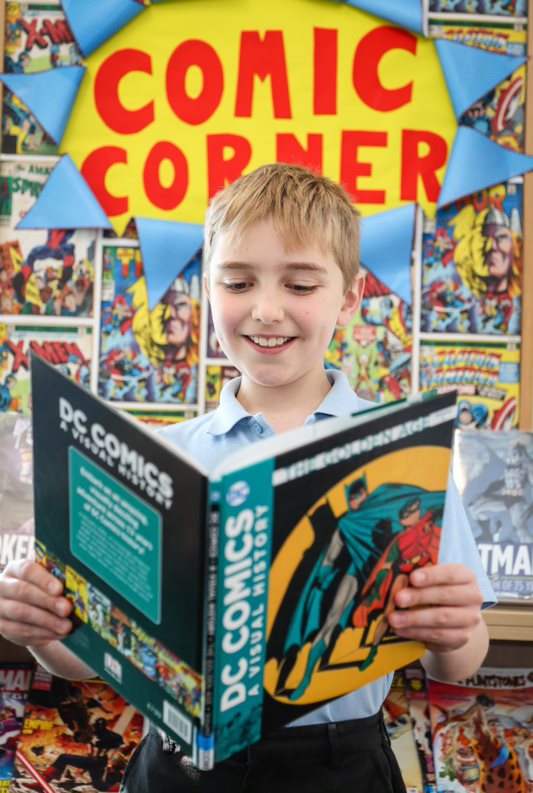 CONTACT THE LIBRARIANS
Please do not hesitate to contact us for more information or any difficulties accessing/ logging in to 'READING CLOUD' or 'SORA', or for any book recommendations for the library.
Lucy Marshall and Sandra Lewin
01252 792303 ext 8721
lmarshall@morehouseschool.co.uk
OR YOU CAN FOLLOW US ON TWITTER @MHSLibrary6