Farnham Big Band Concert - Thursday 8th December 7.30pm Simkins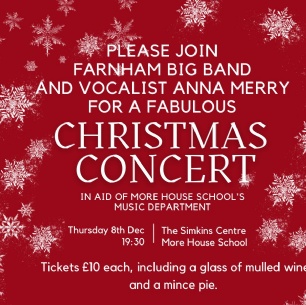 All proceeds from the evening will go towards supporting the music department.
This concert is open to both parents and students.
Tickets are available from the Friends of More House. Please download the attachment below and click on ' book now' to make your purchase.