Founder's Day - Saturday 11th July 2020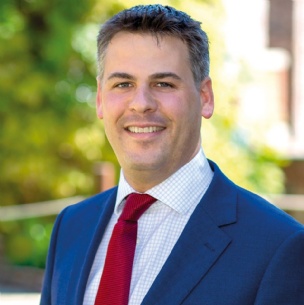 Founder's Day will go 'live' at 10am on Saturday morning, 11th July.
Dear Parents,
In my previous communications I have mentioned that we are putting in place plans for a virtual Founder's Day. I am keen to provide you with this very brief update, to confirm that Founder's Day will go 'live' at 10am on Saturday morning, 11th July.
Certificates will be awarded, the Headmaster's annual report on the past year and the future will be delivered, we will share in singing the School Song, we will enjoy music by More House musicians, the major trophies will be presented, our retiring Head Boy and his deputies will deliver their valedictory speeches, and the new school officers – Head Boy and Deputy Head Boys – for the coming academic year 2020-2021 will be announced.
You will receive, closer to that date, detail on how to access the ceremony. In the meantime, please ensure you have in readiness: sparkling wine to toast the boys' successes, sufficient quantities of strawberries and cream for your family, and have chosen your outfit. We hope that many of you will share with us your family's 'Founder's Day photo' from the day.
Finally, I want to share with you our earnest hope and expectation that we will be permitted to welcome back to school every one of our pupils in September. The government has indicated it will publish guidance for schools in the coming days, and I expect that will develop through the summer holiday period. Nevertheless, I will do my best to keep all our parents up to date so that we are all ready for the new school year.
Thank you for your continued messages of support and encouragement – they are very gratefully received by the staff. We very much look forward to celebrating Founder's Day with you, and to a new academic year.
Yours sincerely,
Jonathan Hetherington
Mr Jonathan C. Hetherington BA (Hons) MSc (Ed) QTS | Headmaster
---
For MHS Old Boys who wish to attend, please book your space here.