More House School extends its sincere condolences to the Royal Family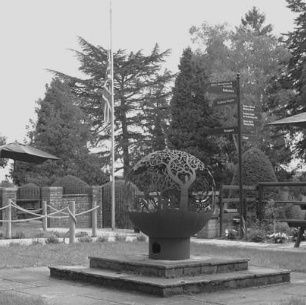 The More House School community extends its sincere condolences to the Royal Family following the death of her Majesty the Queen.
Following the very sad announcement last week, the Union Jack flag wil continue to fly at half mast until the end of day on Monday 19th September, which is the date when the Queen will be laid to rest in Westminster Abbey. Last Thursday, boarders gathered in our beautiful chapel of Christ the King to give thanks for the life of Her Majesty Queen Elizabeth II and on Friday 9th September, the full student and staff body came together to pay its respects, observing a two-minute silence before praying for Queen's soul, for her family and for His Majesty King Charles III. From today there will be a Book of Condolence in the Chapel for all members of the school community, who would like to record their thoughts, feelings and prayers.
Grant unto her, O Lord, Rest Eternal,
and may Light Perpetual shine upon her.
May she rest in peace and rise in glory.