Rockbeth triumphs in Edinburgh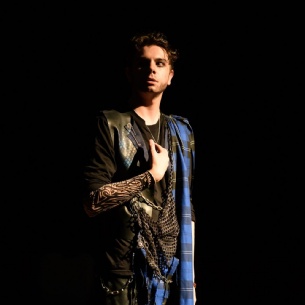 Rockbeth has wowed audiences in Edinburgh with five sell out shows.
The cast performed every day for a week at @thespaceuk Triplex as part of the 2023 Fringe Festival Every member of the cast and crew fully embraced the festival, going out and about every morning on the Mile to hand out promotional flyers. The first performance sold out to a hugely enthusiastic audience and the rest of the week followed suit. This is, without doubt a massive achievement for a school production and we would like to congratulate everyone involved.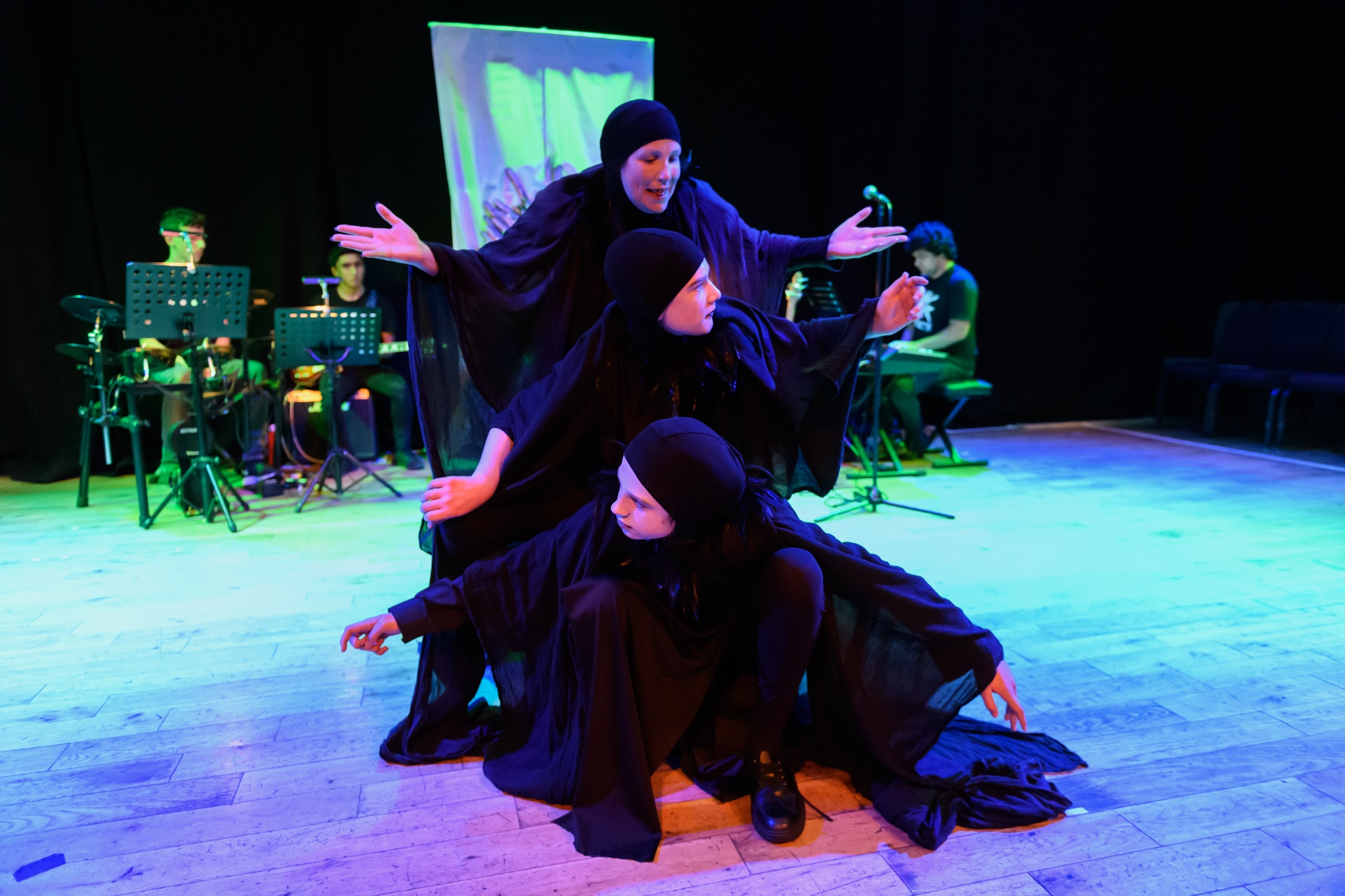 4 STARS FOR ROCKBETH!
The show earned a 4 start review on BingFringe
To read the full review, and see why this "oh so rad and oh so confident" production was such a success please click on the link below
https://www.bingefringe.com/2023/08/24/review-rockbeth-more-the-merrier-2023/
Additional Reviews from members of Rockbeth's audience:-
'This show is brilliant! It has its own live music and an original take on "The Scottish Play". It was performed by high school drama & music pupils to a better standard than some of the shows we've seen this week with drama trained adult actors.'
'Full of energy and great songs. The adaptation of an old story adding rock music was great. Macduffs, grief and anger were shown perfectly'

'So happy we saw this performance of Macbeth. Creative and exciting. Highly recommend.'
'Tremendous, energetic and inspiring performance. Thank you to all involved.'
'What a fantastic musical production, we loved the show and thought the acting and singing was superb! We also loved the way the actors sold the show on the Mile, they were brilliant characters throughout :)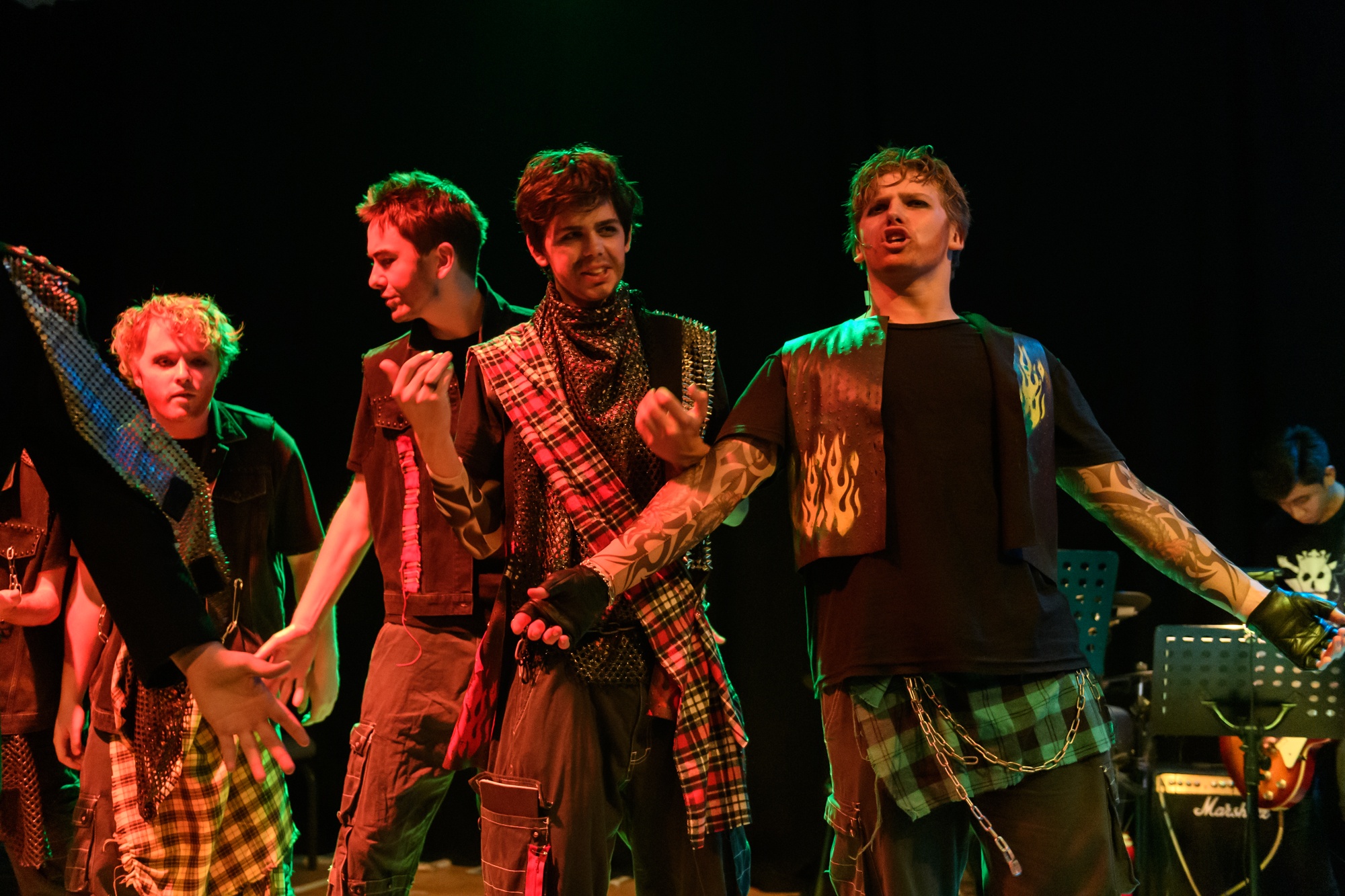 What a great performance from a group of young talented actors. A must see show!
Fantastic show delivered by a neurodiverse group of performers who gave it their all. Superb live music from a very talented band, excellent performances from the cast and the costumes were inspired! The show was deservedly full had us rocking along with them. Excellent!
'You extracted the bare bones and clothed them in music.'
'Absolutely brilliant show by an enthusiastic cast, fabulous music, singing and acting… well worth a visit to enjoy this performance, could not stop smiling throughout and toe tapping along…. Great costumes makeup and scenery… 10/10'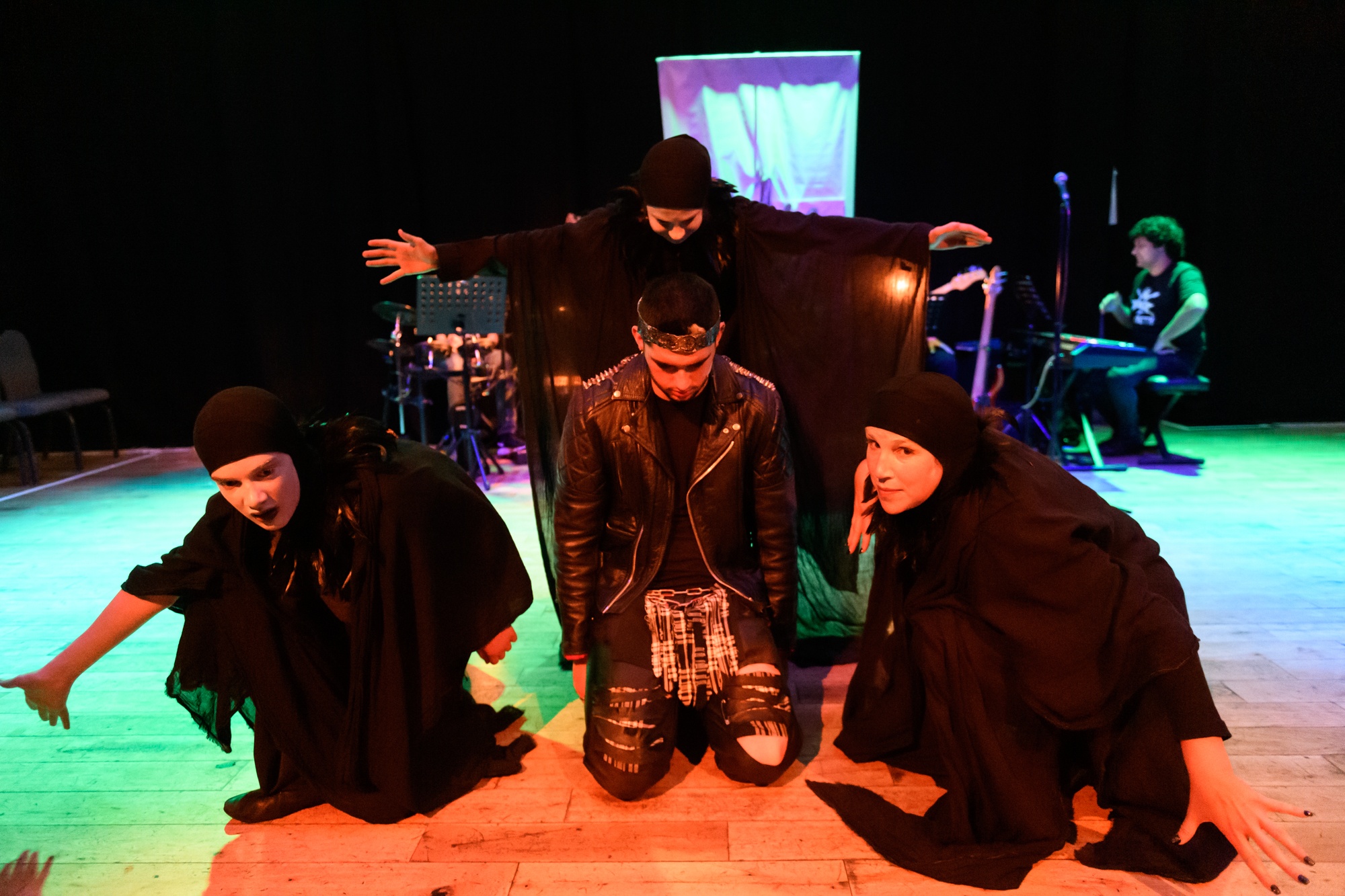 'Met this group on the train station on the day of their first performance. They were so friendly and kind, and I instantly knew I wanted to see their show! It didn't disappoint - The music was great (and LIVE!) and I was invested in the story the whole time. Loved the actors' passion, and the way they mixed Macbeth and rock.'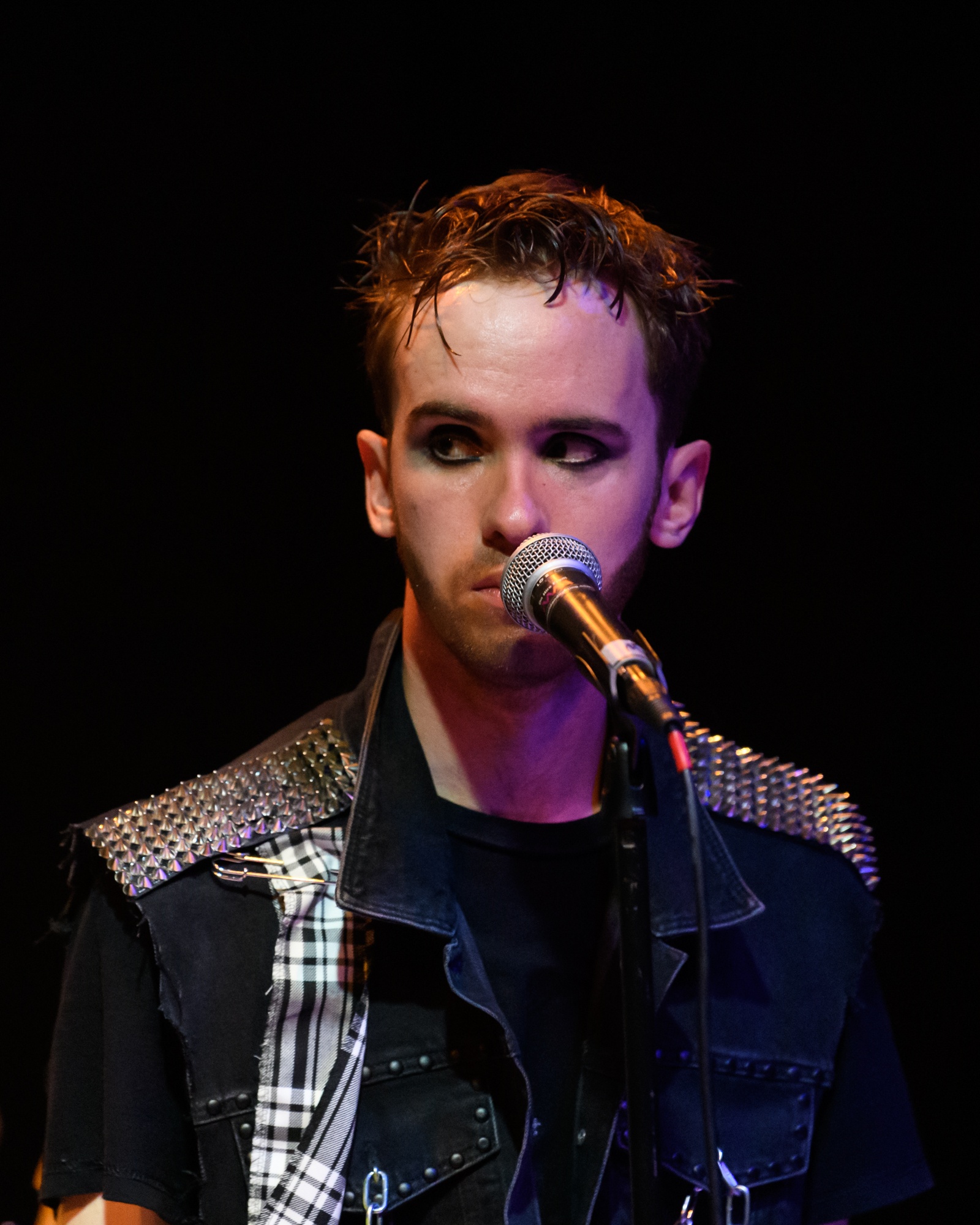 ' Performed by a talented company of neuro-diverse high school students who are gifted musicians and passionate actors - screaming guitars and cackling witches - a toe-tapping re-telling of 'the Scottish play' narrated through a unique blend of excellent live rock music and the Bard's famous lines. Definitely one to see'
Photographs taken by Jane Hobson