Year 7 Visit WWT Arundel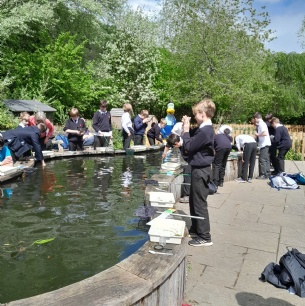 WWT Arundel welcomed our Year 7's last FlexiFriday.
On the last FlexiFriday, Year 7 put their scientific knowledge and skills to the test during their visit to Arundel.
Their first missions was to identify animals in the pond which is fed by a natural spring. Pupils spent time pond dipping in the sunshine, finding creatures such as a water snail, caddis fly larvae, mayfly larvae, and many others. This set of species show just how biodiverse wetlands can be.
They then turned their attentions to bird watching, scanning the skies and local environment for the wildfowl that visit after long migrations.
Well done scientists! These hands-on experiences will help to enrich further discussions and work on this topic in class over the coming weeks.
And good luck to the Year 8 pupils who will be heading to Arundel next week!