Book of the Month | January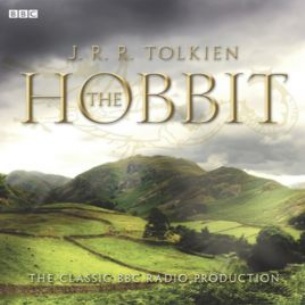 The Hobbit by J.R.R. Tolkien
'Books are for people who wish they were somewhere else' - Mark Twain
Well never has that quote had more meaning than during this 'lockdown January'. It's raining, it's cold, and we're all stuck on screens for remote learning 5 days a week. What a great moment to curl up somewhere comfy with a good audiobook, the first in a series of one of the most famous incredible fantasies of all time...
Dwarves, elves, trolls, goblins, dragons and wizards - these are the ingredients of J.R.R. Tolkein's wonderful fantasy, the prelude to The Lord of the Rings. The hero of the tale is Bilbo Baggins, a home-loving unambitious hobbit who is suddenly thrust into what turns out to be the biggest adventure of his life. Guided by Gandalf the wizard, Bilbo and a company of dwarves set out to destroy Smaug the Magnificent, a ferocious dragon who guards a treasure hoard. Their journey contains many dangers, and in facing them the reluctant Bilbo's great resourcefulness and courage surprises everyone - not least himself!
The Hobbit, and the Lord of the Rings trilogy are available as audiobooks on the school Sora platform. Together they make up just shy of 16 hours worth of listening.
For those of you who want a challenge, why not give reading the actual books a go and tick them off your classics bucket list!
Or listen to the audio books and then watch the films - try and spot the difference, there's always something different in a film adaptation.
Let the librarians know how you get on by posting on your library team...
Enjoy!