Book of the Month | October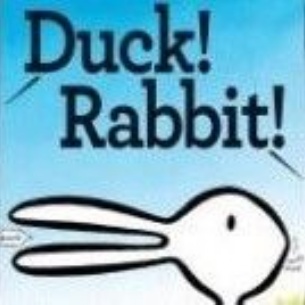 Duck! Rabbit! by Amy Krouse Rosenthal
A hilarious new addition to our Sora collection, 'Duck! Rabbit!' is a clever take on the age old-illusion: is it a duck or a rabbit? Depends on how you look at it!
Readers will find more than just Amy Krouse Rosenthal's signature humour here. There's also a subtle lesson for kids who don't know when to let go of an argument. A smart, simple story that will make readers of all ages eager to take a side, 'Duck! Rabbit!' makes it easy to agree on one thing - reading it again!
Additionally for devices that support audio, this ebook includes a read-along setting.