Book of the Month | November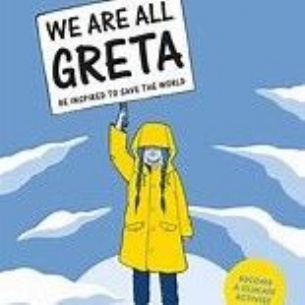 We Are All Greta
by Valentina Giannella
Our book of the month for November is unsurprisingly linked to COP 26.
'Humans are very adaptable: we can still fix this. But the opportunity to do so will not last for long. We must start today. We have no more excuses.' Greta Thunberg
'We Are All Greta' is full of infographics and inspiring cartoon style illustrations. Every chapter is clearly themed but also packed with scientific and political information as well as ideas on how everyone can make a difference.
The latest COP26 news has also been on display on one of the library screens along with climate change themed books for younger and older readers.