Book of the Month from the Library - February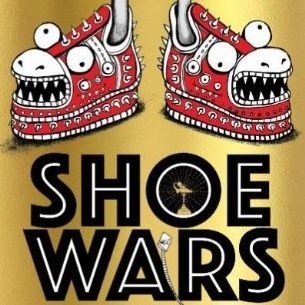 From the creator of Tom Gates:
Shoe Wars by Liz Pichon
One vile villain...two courageous children...the flying shoes of your most EPIC dreams!
Welcome to Shoe Town. Meet Ruby and Bear Foot. They're running out of time to rescue their inventor dad from his hideous boss, Wendy Wedge. She'll do anything to win the glitzy Golden Shoe Award and knows that entering flying shoes is her hot ticket to the trophy. Flying shoes that Ruby and Bear just happen to be hiding...
This can only mean one thing. It's...SHOE WARS!