New Books!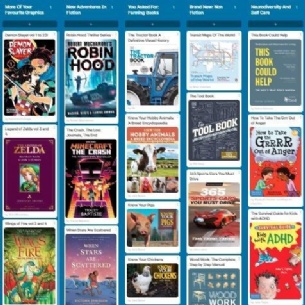 So many books...so little time!
There is a whole host of new books, both hard copies in the library, and new audiobooks on Sora this term.
Highlights in the library include: a full set of Demon Slayer manga; by popular demand a new and growing (pardon the pun) Farming Collection; also requested, a variety of self-help books on neurodiversity; and an incredible book for train and map lovers alike called Transit Maps of the World which claims to illustrate every urban train map on earth! For more information click here.
On Sora, Rick Riordan resources are still expanding with the addition of his Magnus Chase trilogy; for those looking for a meaty fantasy we have invested in part 2 of the Paolini Inheritance Cycle series; and we are developing genre related collections on 'Explore' to highlight Biographies, Animal Stories, Sporting Resources and much more. For more information click here.