'Big Give Back' from Frensham Village Shop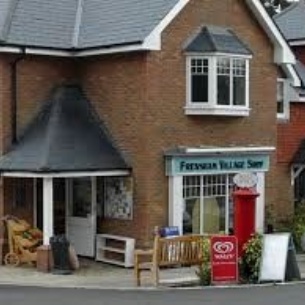 School delighted to receive £600 from local shop
The school were very excited to be able to install a new cookery-teaching classroom for our pupils in the summer of 2016, bringing onto the curriculum a vitally important skills-based subject which it had previously not been in a position to offer. The cost of the installation then meant that since that time further expenditure on equipment to enhance the facility has been extremely limited. The generous donation made by the Frensham Village Shop Committee enables the purchase of specialist kitchen equipment that allows us to broaden significantly the syllabus covered by pupils in these lessons, both for younger pupils, and in terms of developing skills for independent living in our Sixth Formers.
The contribution made by the Frensham Village Shop Committee provides direct benefit in realising a broad and enriching educational curriculum with direct benefits in building our pupils' independence and confidence, so that they see progress, believe that success is possible, and have the courage to tackle that which they find a struggle.
On behalf of the pupils at More House School, and of the whole school community, we thank you, the rest of the Committee, the staff and patrons of Frensham Village Shop, for their generosity and support of this unique school.