More House School, Frensham Year Eleven results 2018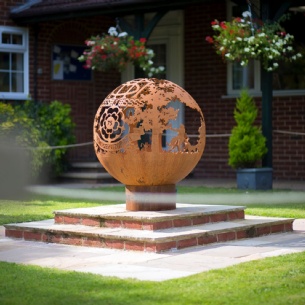 Impressive outcomes overcoming special educational needs.
More House pupils triumph over adversity, beating the UK average.
Year Eleven pupils at the specialist More House School in Frensham are celebrating GCSE and the BTEC equivalent success, having overcome the barriers posed by specific learning and language difficulties and in the face of challenging new GCSEs.
Inspiring 64% A*-C (9-4) pass-rate in GCSE and equivalent Level 2 BTEC courses, beating the UK average for A*-C passes at GCSE.
100% pass-rate in BTEC courses, with 86% being awarded at C grade equivalent or higher.
Exceeding the UK average for GCSE Mathematics at grades 4 to 9 (C Grade or higher).
38% of More House pupils were awarded at least one certificate at the highest grades of A*-A, 9-7 or the equivalent Level 2 BTEC grades Distinction*-Distinction.
Headmaster, Mr Hetherington, expressed his congratulations to his pupils and staff, commenting "our pupils' achievements, and the challenges each has overcome, are extraordinary, and demonstrate the tenacity of our students and the incredible commitment and expertise of our staff".