Sample Clothing Sale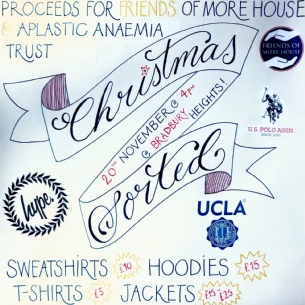 4pm Tuesday 20th November
Bradbury Heights
We are delighted to be supporting a school student's fundraising sale of sample clothing.
The new clothes have been donated by the De Graaff family and are sample clothing items from brands U.S. Polo Association, UCLA and Hype. Items for sale include tee-shirts, hooded sweatshirts, tracksuit bottoms, polo shirts, jackets, gilets and much more. The clothes are all menswear, with sizing suitable for students from Year Nine upwards. It should be noted that due to the clothing being sample, there will be many 'one off' items, without multiple sizing choices.
This will be an exciting opportunity to purchase high-quality brand clothing at a 66% discount from the recommended retail price. Proceeds from the sale will be donated to The Friends of More House School, and to the Aplastic Anaemia Trust, relevant to the serious illness experienced by one of our senior pupils.
Parents will be able to browse the sale and make purchases in Bradbury Heights, from 4pm on the afternoon of Tuesday, the 20th of November. Parents should park using the lower entrance and playground, before walking up the hill to Bradbury Heights.
We hope that many of you will wish to attend.
THIS IS A CASH ONLY SALE