World Book Day 2019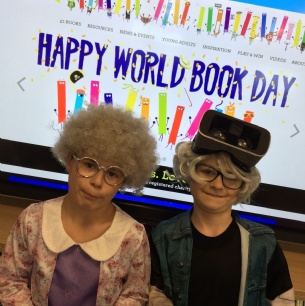 Librarians illuminate literature for whole school community.
For this year's World Book Day, our Librarians choose to celebrate cartoon books, aka graphic novels.
They produced free bookmarks, quizzes for house points, author films in lunch break and the optional 'dress up as a book character' for years 4 to 8. The librarians were both dressed dressing up as a 'literary pair' (can you guess who?) and awarded 5 house points to the first boy who guessed.
The juniors were fully immersed in the day with outfits and smiles in abundance.