Last day of Term and Easter Service Information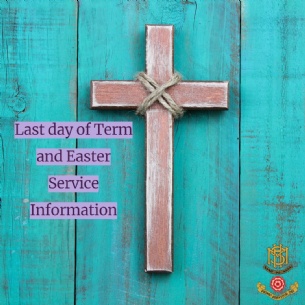 Please find all timings for our last day of term and Easter Service.
Term finishes at 12.30pm on Friday 29th March 2019, at which time school closes for the Easter holiday. Timings for the day are as follows.
0830 Normal start of the school day
1000 Parents and guests invited to arrive to attend the Spring Fayre (please bring lots of loose change, and the occasional note)
1100 Spring Fayre closes, and parents and visitors make their way to the sports hall in preparation for the Easter service
1130 Easter service begins, and concludes approximately forty minutes later
1215 Lunch, arranged by The Friends of More House, served to parents, visitors, the staff and pupils in the Bradbury Music School
1230 Coach, for those registered to use it and for boarders who require it, leaves from the top car-park for Farnham railway station
1300 School closes for the Easter holiday.
Full letter from HM can be found here.