Toronto Day 2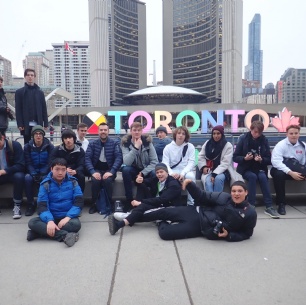 A packed day for the Jazz band, while the Visual Arts students explore Downtown Toronto.
First concert of the day at the historic Scottish inspired mansion 'Casa Loma' - a famous filming location that doubles for Batman's Wayne Manor. Miss Patel and Mrs Gooderham were entranced by the foliage in the conservatory used for scenes in The Great Gatsby.... the band played to a packed house in the mansion's great hall - staff were so impressed they would love a return visit in their summer concert season that draws the really big crowds.
Whilst the band set up their second gig of the day, the artists and photographers visited the Rogers Stadium, home of the Toronto Blue Jays , during a home game - we made sure to allow time for sampling of the official food of baseball - Hot Dogs.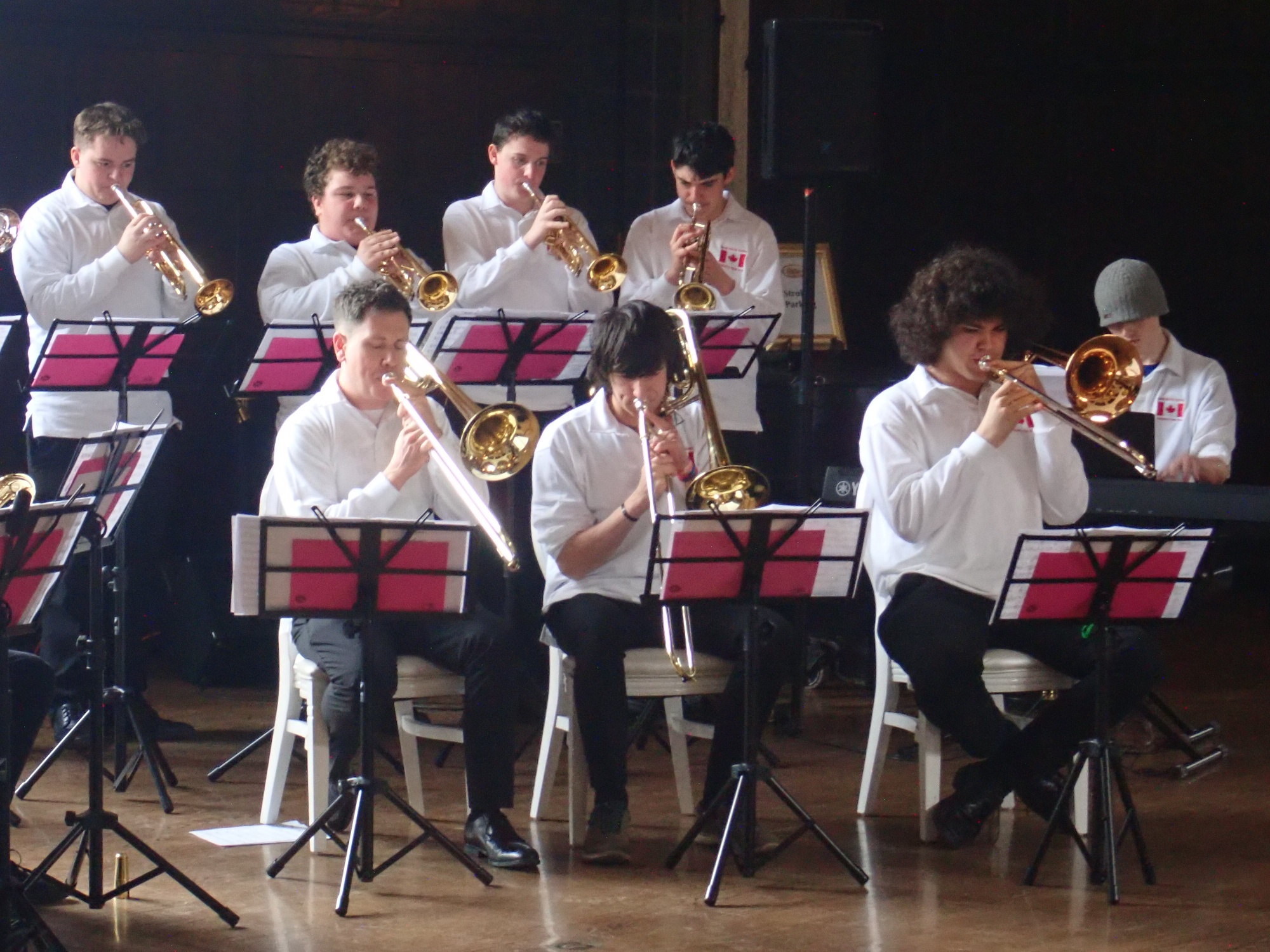 We also had time for some shopping at The Eaton Centre, Toronto's largest shopping mall.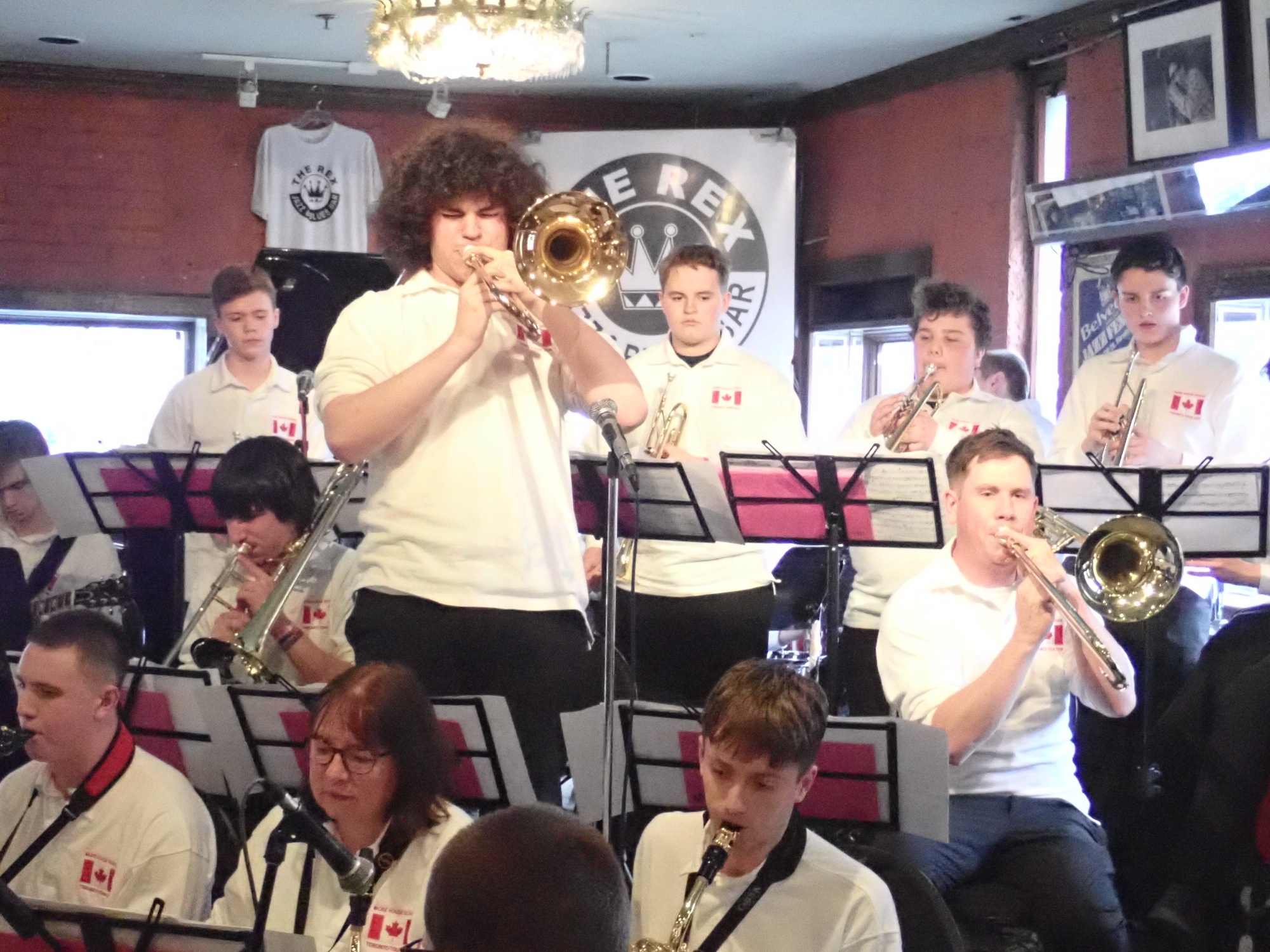 The second gig at The Rex jazz club was a big hit - and Henry Hanssen blew the roof off the venue - musically speaking.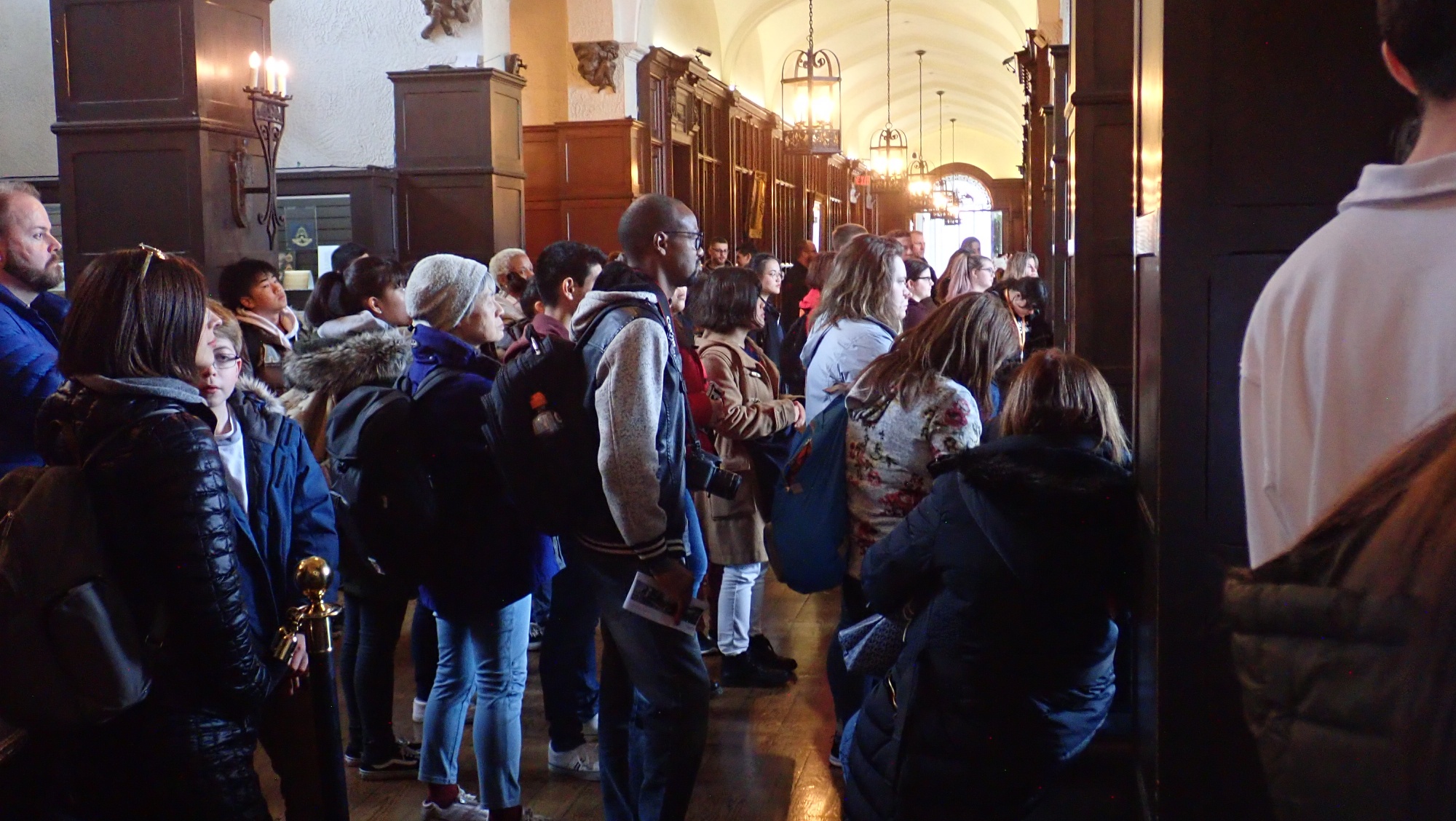 Jet-lag notwithstanding, the boys also managed to squeeze in a late night show at the Cavern club...conveniently located underneath the hostel.