Book of the Month | May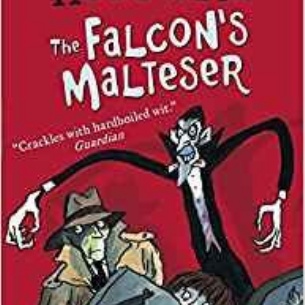 The Diamond Brothers in 'The Falcon's Malteser' by Anthony Horowitz
Are you an Anthony Horowitz fan?
Have you read all the Alex Rider series?
Have you read all the Power of Five series?
Challenge yourself this month to read a different Horowitz book. There are so many to choose from...
Anthony Horowitz is one of the most prolific and successful writers working in the UK. He has written over 40 books including the bestselling teen spy series Alex Rider, estimated to have sold 19 million copies worldwide. Anthony was awarded an OBE for his services to literature in January 2014. He is also quoted as saying 'I didn't really have a favourite subject at school. I was useless at everything'.
Watch this space for news on our Writing A Story Competition, coming soon. You never know!