Three Go Walking...and then some!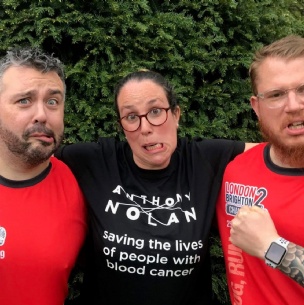 Neil, Julia and Nick about to embark on their biggest challenge yet.
As you wake up to the long weekend stretching ahead of you - give a thought to our fearless three, who will have begun one of the most challenging physical endurance tests they're ever likely to do.
24 hours
65 miles
We will be posting regular updates of their highs, lows and everything in-between on Instagram and Twitter.