All Being Well Calendar for 2020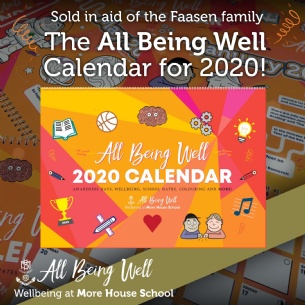 ALL proceeds from the sale of the calendar will go towards supporting the Faasen family
Ahead of the Christmas Service on Friday 13th December, The All Being Well calendars will be for sale, with ALL proceeds from the sale of the calendar being donated to support the Faasen family.
The MHS community has and continues to be incredibly generous with its support and further enquiries and questions can be emailed to Mr Bradshaw, who is coordinating fundraising initiatives, with calendar specific questions and reservations to be emailed directly to Mrs Hammond.
---
Professionally designed and printed on durable card these colourful bes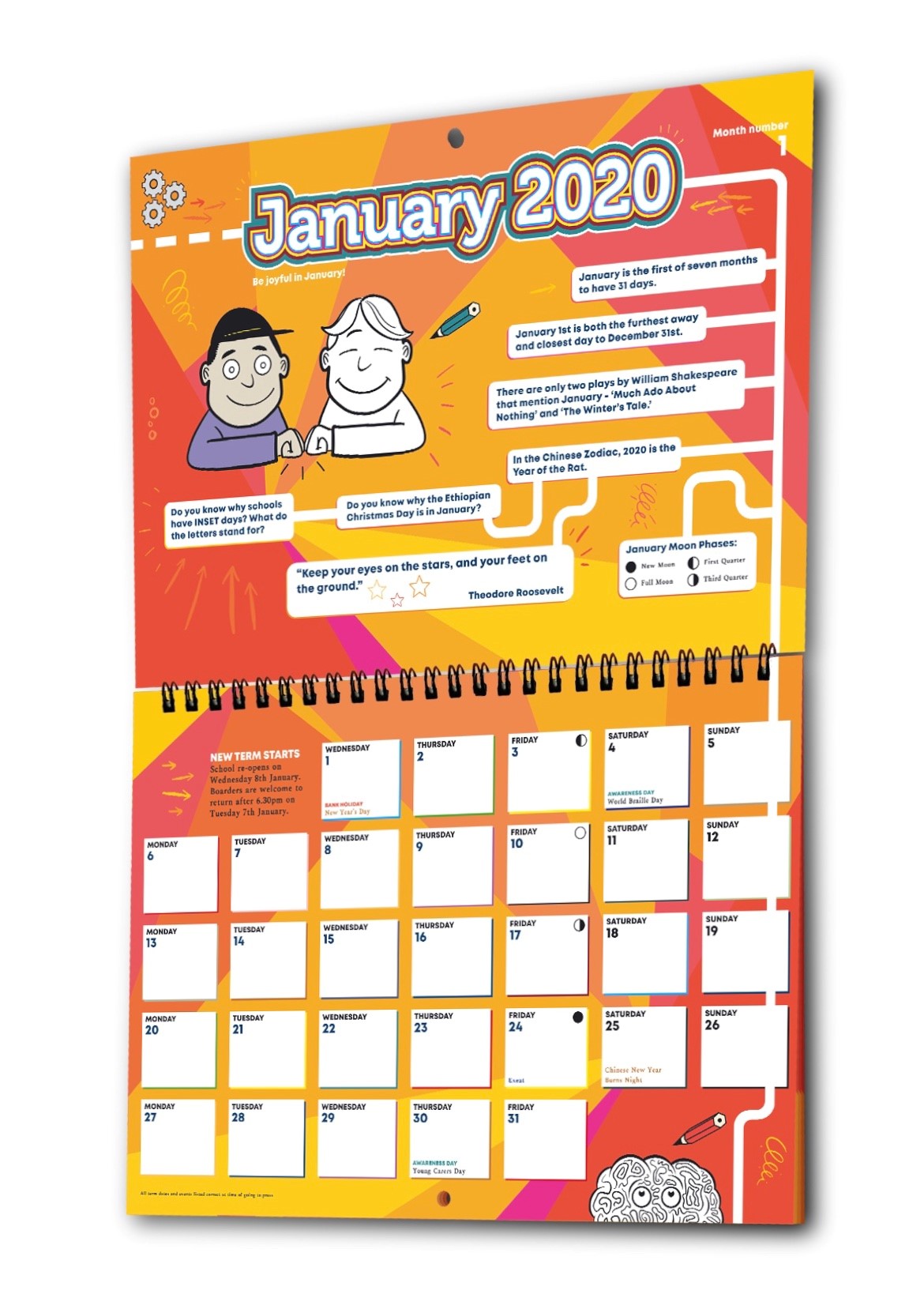 poke MHS Wellbeing calendars are spiral bound and open out to A3, supplied with a sturdy cardboard envelope.
To promote characher strengths and wellbeing, the calendar includes:
Questions to encourage curiosity and a love of learning;
Facts to cultivate knowledge and discussion;
Colouring to nurture creativity and mindfulness;
Awareness Days to build empathy and understanding;
Inspirational quotes to motivate and encourage;
School term dates to help with planning and organisation;
Space to write your own important family events and celebrations; and more!
Cost: £10.00
Payment: Cash only please