Sew Far Sew Good!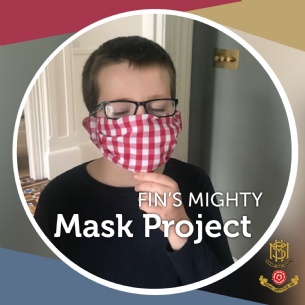 Old shirts become new masks in Fin's mighty makeover!
Year 6 pupil Fin has been getting creative with some practical projects and made some funky face-masks!
Using a sewing machine he upcycled old shirts to create the mask masterpieces that you see him modelling in the photograph. Not only very practical but also very good for the environment.
Brilliant work, Fin! 👏