Former parent launches new book.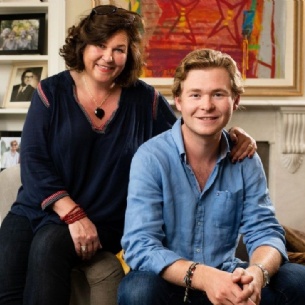 My Child's Different "The lessons learned from one family's struggle to unlock their son's potential"
Former More House parent Elaine Halligan charts her experience of raising an 'alphabet child' and what she has learned along the way.
"You would never guess that this was the boy who, aged seven, had been thrown out of three schools because the teachers couldn't cope with him, and who, by age five, had been diagnosed as being on the autism spectrum and labelled with a string of behavioural issue-related abbreviations - SID, PDA, ADD, ODD - that had left his parents wondering what to do with this "alphabet kid". So what happened? As Sam is just an easy-going young man today, were those labels "real", or just the symptoms of a society that increasingly likes to overdiagnose its children?"
Sam went on to become Head Boy in 2013-14 and after graduating Oxford Brookes University now runs his own successful business, selling vintage cars.
You can read more from Elaine and Sam in this recent interview for the Daily Telegrapgh.
Photo credit: JOHN NGUYEN/JNVISUALS