Spotlight Goes Online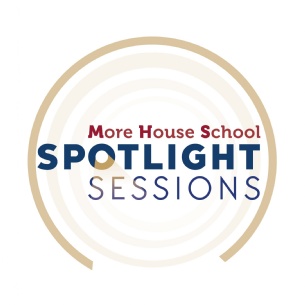 Successful FREE Training Sessions offered Online BOOK here
More House School's popular Spotlight sessions have moved to online delivery to ensure that remaining two sessions are delivered.
---
Session 4 at 4.30pm, Thursday 14th May
Reading and Writing are the sole means of assessment for SATs, CE and GCSEs these days. With a heightened focus on SPAG and the inevitability of tricky Victorian texts on exam papers, how can teachers across the curriculum support the literacy of those for whom the demands are greatest?
More House professionals Meriel Davenport and Eleanor Margesson deliver knowledge, expertise and strategies which will build your confidence in supporting the children and young people you work with whose barriers to learning are very often rooted in the complexities of language.