"Our Henry"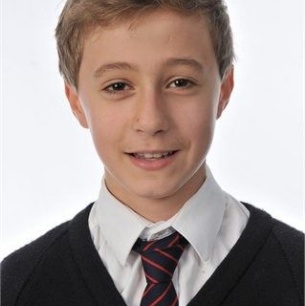 Our Community, Our Head Boy, Our Henry
You will have already been told about the challenging circumstances currently facing our Head Boy, Henry Young, and his family. In light of this, we – his tutor (Mr Place), his housemistress (Miss Boyle) and two other members of the boarding community (Mr Jones and Miss Collington) – have committed ourselves to months of physical and musical torture with the intention of raising funds for two important charities: Aplastic Anaemia Trust and Anthony Nolan. Both charities provide pioneering scientific and medical expertise in the search for treatments and cures of Aplastic Anaemia and related conditions, as well as providing invaluable support to sufferers and their families. Henry's parents have asked that any charitable events which go ahead be done in aid of these charities.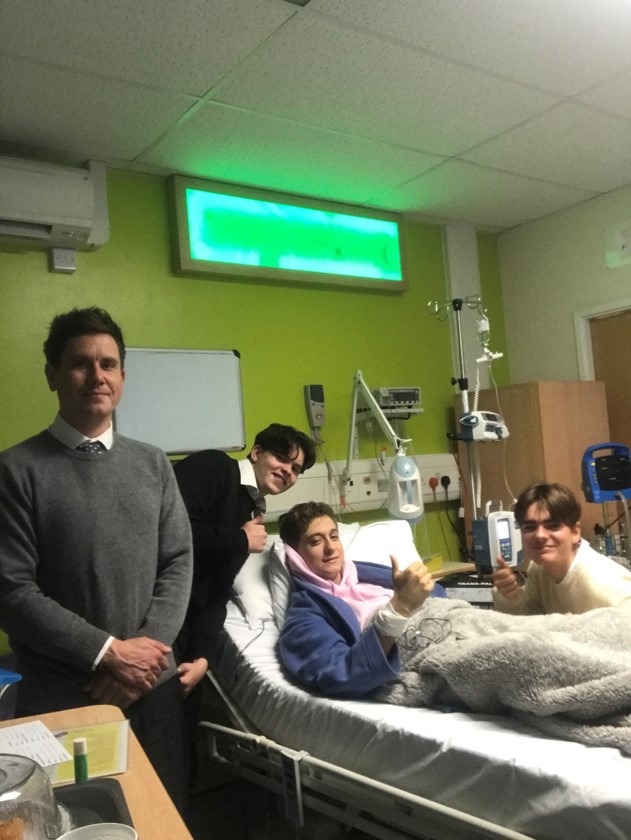 We hope you are able to give generously in aid of our charitable quest not only financially but also in terms of your individual encouragement and support. We are not even sure if Mr Place can swim! And Mr Jones couldn't even run for a bus!
RUNNING 10 half-Marathons in 10 weeks (Mr Jones) March 2nd – May 6th
SHEDDING 10 stone (140lb / 64kg) in 6 months (Mr Jones and Miss Boyle) November 10 – May 10
SWIMMING 10'000m in the school's outdoor pool (Mr Place, Mr Jones, Miss Collington) May 10th
PLAYING jazz for 10 straight hours (Mr Place and the Jazz Band) February 10th
You can read more about Henry's story, as well as our physical and musical endeavours on our team blog and donate at www.virginmoneygiving.com/Team/ourHenry We also hope you are willing to share Henry's plight with others, both within and outside the More House community, who may also generously support our causes both with their time and their donations.
Read Henry's story here
Many youngsters, both inside and outside a mainstream education, let their learning difficulties define them. Not Henry. Despite his significant literacy difficulties, in addition to missing one-third of Year 11 due to a serious and persistent illness, Henry moved into the Sixth Form with 7 A*-C grades at GCSE to his name (including an A in English Literature!), an achievement few might've thought possible when he first started at More House School. Such has been Henry's positivity, openness, resilience, tenacity and achievement in the face of such adversity, as well as his personality and character, he was deservedly appointed as the school's Head Boy for this academic year. However, what should have been a final year of school spent proudly and capably representing the school in the local community as its student figurehead, studying hard, maybe even partying hard, and looking forward to the start of the next chapter in his life at university, Henry has suffered a further, even more devastating, setback. Hospital trips, drips, fatigue, blood tests, blood transfusions, bone marrow tests, platelet transfusions and chemotherapy are now how his final year of school is shaping up.
Finding cures and treatments, and providing support to victims and families affected by Aplastic Anaemia and other blood and bone marrow disorders, costs money. We hope to raise as much money as possible to make the suffering of future victims and their families more tolerable. We will be literally putting our bodies on the line, pushing it to points they have never gone before (or to points they should've been a long time ago), so we hope you can give a little bit in return. Please donate as little or as much as you can to support these charities, and also to motivate us on those long and lonely runs, those painful gym sessions, those weekends spent in the pool, those mealtimes in which we look longingly at the desserts section, and those nights when the Spice Station IS NOT an option. With your help and generosity, the pain and suffering of future Henrys can be eased.