Book of the Month | March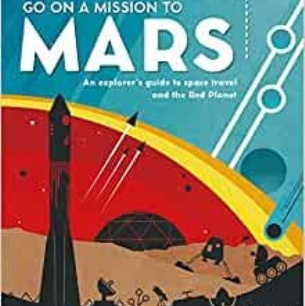 Go On A Mission To Mars by Colin Stuart
To coincide with our Author Talk for Juniors on Friday 6th March, our book of the month for March is Colin Stuart's Go On A Mission To Mars.
'Co-ordinates for a mission to Mars have been locked into your navigation computer. But there are a few things you need to know before getting there. Are you ready for the seven month journey and the astronaut training program? The space food served on the rocket is hardly award winning. Even when you arrive at your destination, the planet itself will not seem welcoming with its epic dust storms and its freezing winter temperatures. But the sunsets will be spectacular and Earth is just a green and blue speck away.'
Written as an explorer's guide and packed with scientific facts about our inspirational nearest neighbour, this book is guaranteed to inspire any young scientist. It's also well laid out and visually appealing with bite size information on each page.