Dave Hill CBE, Executive Director of Children, Families, Lifelong Learning and Culture dies.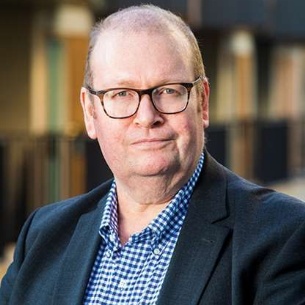 We are deeply saddened to share the news of the very sudden passing of Dave Hill CBE, on Tuesday, 23rd June 2020. Our thoughts are with his family and his closest colleagues.
In a statement, Joanna Killian, Chief Executive of Surrey County Council, writes:
"It is with the greatest of sadness that I have to tell you that Dave Hill died very suddenly yesterday. He was an amazing colleague and great friend.
"Many of you will of course know him as the clever, thoughtful, straight-talking inspirational Executive Director for Children, Life Long Learning and Culture. He had a CBE too for his amazing work in this field over the years. But at the heart of it he was just a great guy whose passion in life was his family – wife Jo, and daughters Laurel and Lydia whom he adored – and doing the very best he could for vulnerable children.
"My heart goes out to his family and to all his colleagues and staff who I know will be as devastated as I am that we have lost this amazing, talented man.
"He joined Surrey in March 2018 at a time when the children's service was in turmoil with two consecutive inadequate Ofsted ratings and with staff morale at rock bottom.
"His passion for doing the right thing by children and just getting things done shone through and he was the architect of the most brilliant transformation I have ever seen.
"He joined us from Essex County Council with a proven track record in the children's arena but had his work cut out here. The service today is unrecognisable by comparison. He worked so hard, with so many of you, and I know that his inspirational leadership, sheer energy and drive put us in the position we are today, with a service we can be proud of.
"Dave's passion for justice and fairness also made him the natural choice to sponsor our renewed efforts towards equality, diversity and inclusion at the council. He would not tolerate discrimination of any kind and was determined we would be a better council.
"In time we will think of a fitting way to remember our dear friend and colleague but for now I just want to say how much I will miss kind, funny, talented, amazing Dave, as I know you will too."
More House School Headmaster, Jonathan Hetherington, adds:
"In addition to ad hoc professional correspondence, I had the enormous privilege of working more closely with Dave on a Surrey youth project, Time for Kids, including hosting his visit to More House School. Dave met with several of our More House School pupils for an extended seminar where he listened to their experiences and sought their personal opinions on the most important factors influencing young people's success. Dave exemplified a true vocation for working to improve the experiences of children and young people. His legacy is significant and empowering of others. He was courageous in his ambition for effective support of young people across all services. The news of his unexpected death is shocking and a great sadness."