Book of the Month | June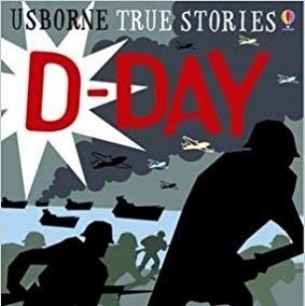 D-Day by Henry Brook
To commemorate the 75th Anniversary of D-Day and the Normandy landings, our book of the month this June is D-Day by Henry Brook; a book that tells the stories of real life heroes involved in a single day that changed the face of modern history...
In a move that amazed the world, the Allied nations shipped an army across the English Channel and stormed into Nazi-occupied Europe. Millions of people were caught up in the struggle for the Normandy beaches, but victory or defeat came down to the bravery of individuals. From tank commanders to paratroopers, commando raiders to French Resistance fighters, they all have D-Day stories to tell.
A great 'story' book to try if you are a non fiction fan, and part of our 'True Stories Collection' which brings the past to life.