Book of the Month | January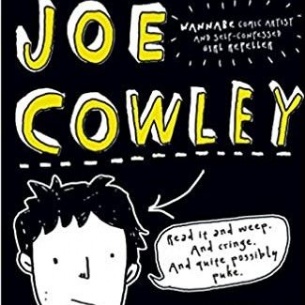 The Private Blog of Joe Cowley
by Ben Davis
Too old for Wimpy Kid but still love the diary format and comic cartoon style? Try The Private Blog of Joe Cowley...
'Sunday 1st January. So here's the thing. I've decided to start writing a blog. A PRIVATE ONE. The idea is that it'll help me sort my life out, because quite frankly, it can't get much worse...
1. I gained the nickname Puke Skywalker after vomiting over Louise Bentley on the waltzers.
2. I am subjected to daily wedgies by my arch-enemy Gav James.
3. My so-called best mates are trying to get me killed in a bid to win £250 on You've Been Framed.
THIS CANNOT GO ON! I have to do something, or I'll end up like Mad Morris downthe park who thinks he's Jesus. By the end of next term, I'm going to be a completely different person. At least, that's the theory...'
Our 'New Year, New Diary?' display highlights the huge variety of diary style fiction and non-fiction books available in the library, from the classic Wimpy Kid and Minecraft Diary of an 8-Bit Warrior, to classics like Dracula, Anne Frank and the fabulous Diary of a Young Naturalist by Dara McAnulty.
Start your own diary this year, or read one for inspiration...