One Kind Word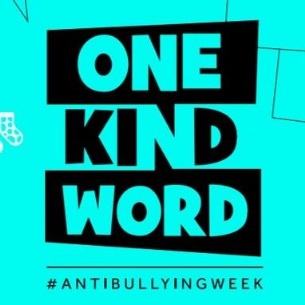 Anti Bullying Week 15th - 19th November
The library are supporting the school's celebration of Anti Bullying Week with a One Kind Word display at the library reception desk.
Thought provoking questions on posters and bookmarks will raise awareness of the week's theme of One Kind Word and how easy it is to make a positive kind difference to someone's day.
'No act of kindness, however small, is ever wasted.' Aesop
The perfect book on this theme is 'Have you filled a bucket today?' by Carol McCloud. Although a picture book for younger readers the concept is universal: One small act of kindness to someone else can make their day, aka fill their bucket. It will fill yours too. One mean word, can empty someone's bucket and will also empty yours.
Lets all have full buckets this week!