Friends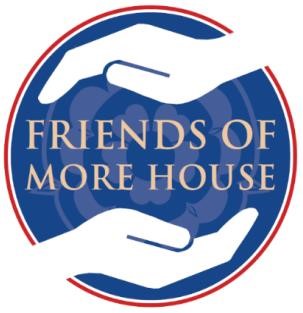 The Friends of More House (FOMHS) are a voluntary group of parents who work to improve contact between parents and to give them the opportunity to get involved in the school community.
We also raise extra funds for the school in order to enrich the lives of the boys and to help purchase extra things which enhance school life. The second hand uniform shop and events like the Easter Egg Tombola, Summer Dinner Dance and Christmas Fayre have raised almost £60,000 in the last 5 years.
Staff and students from Pupil Voice are able to submit funding requests to the Committee which includes representatives from each year group. The Committee, in consultation with the Headmaster, decides how to allocate available funds with an aim to benefit boys of all interests and ages across the school. In the past this has included over £9,000 in sports equipment, £11,000 for the Drama department, £5,000 for the library, £4,000 in the Engineering department and over £12,000 on a Home Economics classroom.
The second hand uniform shop is located directly behind Main House and is open on the first Friday of every month during term time from 3.30-4.30pm. Please email more2ndhanduniform@gmail.com if you have any queries and for ad hoc appointments. We also welcome any donations of good condition uniform although due to space constraints cannot accept white shirts and grey trousers.
We are always looking for volunteers to help with our fundraising. It is a brilliant way to get to know other parents and put names to faces, as well as learning more about the school from parents who have children in the upper years. If you would like to be added to our volunteer list, or simply want to know more about the Friends please email friendsofmorehouse@gmail.com.
UPCOMING EVENTS
The final event of the calendar year is the Christmas service on Friday 14th December.The uniform shop will be open and we look forward to picking the winners of the raffle!
The Friends:
Liaise with class representatives;
Organise social events;
Sell second-hand uniform;
Organise annual events (e.g. Christmas Fair, Easter Egg tombola, Summer Dinner Dance, Christmas Gift Market);
Organise refreshments at school events;
Maintain and distribute a parental-contact list.