Friends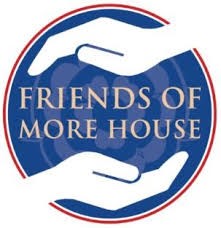 Our purpose
The purpose of Friends of More House is to help foster a welcoming and inclusive community for boys and their families. We promote a sense of belonging and acceptance for everyone, encouraging parents to engage in the school community in whatever way suits them best, fitting in with their lifestyles, and feeling connected to the school. We also raise extra funds for the school.
What we do
We aim to organise a range of events that are fun, engaging and useful and enable boys and families to meet. We work closely with the school to ensure that what we do is complementary to the school's aims.
We have a team of year-reps for each year groups who help parents to connect. We are involved in organising or supporting a range of events at school and outside of school. We also run a second-hand uniform shop.
We aim to provide a robust means of communication that makes life easier for families - so they are able to contact each other, share information about school and stay on top of their busy lives.
We enjoy raising money to help the school to provide extra resources, services, equipment and experiences that enhance the boys' learning and enjoyment of school. We work closely with school to make sure our contributions make a positive difference.
How to get in touch
If you are a parent or carer of a student who is currently enrolled at More House, the best way to connect is to join our brand new ClassList app, which is a communications portal for school communities. It is a secure and private network for More House families. Here you will find other families, join specific groups such as 'boarding parents' or groups for new parents. You will also get news about events and fundraising and we aim to help parents keep on top of their busy diaries with reminders.
It's easy to register:
Download CLASSLIST from the App Store or on Google Play
and search for Friends of More House
Your ID will be checked manually and verified current parents will be able to join.
Friends of More House Annual General Meeting
Our AGM will be held on Friday 27 September at 3pm in Bradbury Heights at More House School.
This is an opportunity for parents, and other people who are involved in the school, to hear what Friends of More House have achieved over the past year. We will also be agreeing our constitution and electing new officials for 2019-20. The AGM will be followed by afternoon tea. It will be a great chance to meet other parents and everyone is very welcome.
For more information about Friends of More House, please email Suzanne Elliott, Co-Chair here