Spotlight Training Seminars
More House School is the largest school in the country to give specialist support to students aged 8-18 for whom mainstream school has proved unsuccessful for a variety of reasons.
Sessions run from 4.30 to 5.30pm and have currently transferred to online delivery.
Courses are currently offered free of charge as part of the school's charitable initiatives, and are aimed at professionals in education.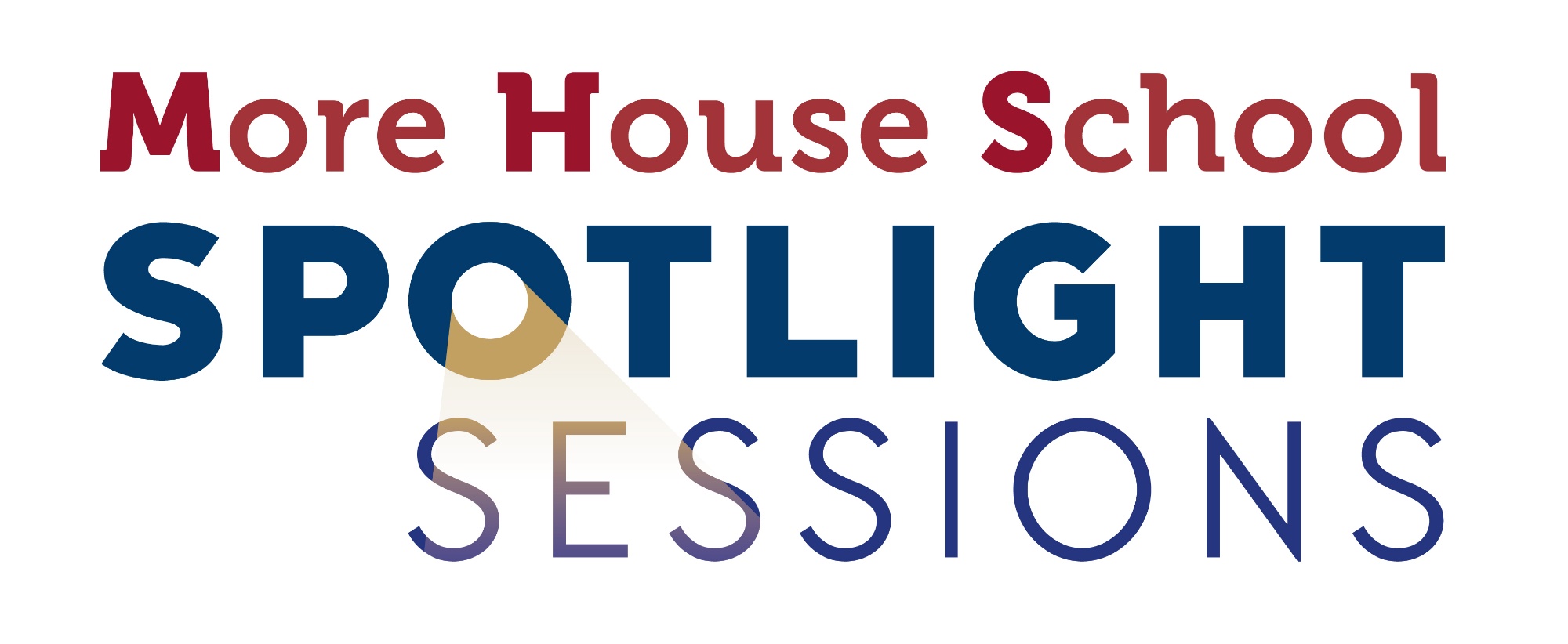 Spotlight sessions 2019-2020
These sessions are available as:
When we think about SEND students...
...do we notice any links between language and learning? We may immediately consider some of the better known reasons why a student might be falling behind and look for other diagnoses but have we considered the one difficulty that all SEND students struggle with?
At More House, we find that the way to support all SEND students starts with the support of language.
In our Spotlight programme this year, we would like to offer SENDCos, teachers and therapists the opportunity to gain a fuller understanding of the various ways in which language can be supported in the classroom.
The five sessions are linked together and we will be asking delegates to complete a reflective task in between each one. However, the sessions can also be attended as a one-off.
We are also able to award industry-recognised CPD points and a CPD certificate to delegates who attend these five linked sessions.
Thursday 28th November 2019 Links between Language and Learning
This is Language 101. Why and how does language affect learning? Why do we fail to spot it? What is it like to experience difficulties with language? Find out why language is the main issue for SEND students and get equipped to make even greater changes to their educational experience.
Thursday 16th January 2020 Language and Learning in the Primary Classroom: Strategies adapted from therapy to use with the whole class
What can teachers learn from Speech and Language Therapists (SLTs) to take into the Primary classroom? How can teachers cope with those who struggle with language at the same time as getting everyone else through the curriculum?
Thursday March 12th 2020 Supporting Language in the Secondary Classroom: strategies adapted from therapy to use with the whole class

Distractibility, slow work rate and lack of real understanding in Secondary School students often frustrates and brings panic to the classroom teacher facing looming GCSE. Could a better support of language make a difference?
Thursday May 14th 2020 - online course Keeping up with the language demands of English and Literary curriculum - online course
Reading and Writing are the sole means of assessment for SATs, CE and GCSEs these days. With a heightened focus on SPAG and the inevitability of tricky Victorian texts on exam papers, how can teachers across the curriculum support the literacy of those for whom the demands are greatest?
Thursday June 25th 2020 - online course
Keeping up with the language demands of STEM subjects - online course
Numeracy is no longer just about numbers. While dyscalculia is a real challenge for many, language is also a major issue in all numbers-heavy subjects. How can we support student understanding of the wording of questions at the same time as giving enough practice in performing the necessary calculations?