World Book Day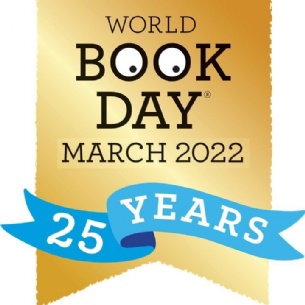 25th Anniversary | March 2022
More House School will be celebrating the 25th Anniversary of World Book Day this March with activities and events to inspire and encourage a love of reading and books.
Dressing Up - Years 4/5 are invited to come to school 'dressed up' on Friday 4th March as part of their Flexi Friday World Book Day celebrations. Any character from any book, but no props that could be used as a 'weapon' please! Prizes will be awarded for the 'best dressed'.
Book Tokens - £1 book tokens will be handed out to ALL students from form teachers in the junior years, and in library lessons in the senior years. These are valid until 27th March 2022 and can be exchanged at participating bookshops for a free World Book Day book of your choice, or as a £1 discount off any other book. Terms and conditions apply.
Years 4/5, 7 and 8 will be celebrating World Book Day on Friday 4th March as part of their flexi Friday activities.
Year 6, who are on a trip that day, will celebrate with activities during class time on other days the same week.
Library Activities and Competitions - Throughout March, the library will be providing World Book Day themed activities and challenges for all age groups with house points rewarded for all entries and prizes for the best efforts by the end of term.
Harry Potter Competition - The World Book Day website is running its own Harry Potter themed competition in conjunction with Bloomsbury and the 25th Anniversary of Harry Potter. The star prize is a 4 day trip to London to the Harry Potter Warner Bros studios, the Harry Potter Photographic Exhibition, and a trip to the theatre to see Harry Potter and the Cursed Child. For details go to www.worldbookday.com/harrypotter
Scholastic Book Fair - There will be a book fair running in the library from Monday 14th to Thursday 17th March open to all boys at form times, breaks and lunchtimes. Full details to follow.
Guardian Angel Day - The staff will be celebrating World Book Day on Thursday 3rd March with one of their regular Guardian Angel Days (think secret Santa) themed around the gift of reading. Books and magazines on favourite genres, hobbies, food, and travel are suggested along with the ideal accompaniment to your reading moment; bubble bath, wine, chocolate, maybe a new mug for your cup of tea...