World Book Day | Library Fun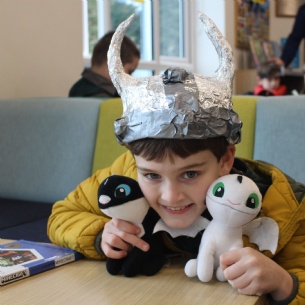 Some of the best WBD pics...
Year 4/5 were full of beans last Friday when they celebrated the 25th anniversary of World Book Day in the library.
There were some fabulously inventive and original outfits as well as many old favourites and a few 'stuffed imposters'! At one point it was touch and go whether the inflatable dinosaur would actually make it up the stairs to LDC...
Prizes for 'best dressed' will be given out at the end of term with the World Book Day competition awards.