FREE COPIES OF DOG-LEXIUS!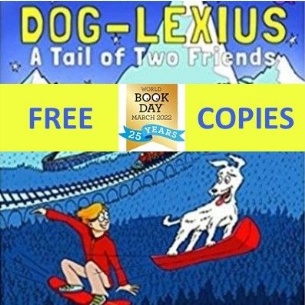 Get lucky in the library...
To help More House Library celebrate World Book Day, Susan Stewart has kindly donated 5 copies of her book Dog-Lexius to give away.
All you have to do to win a copy, is be one of the first five pupils to come to the library and ask for a copy!
If you love fantasy adventures, dogs and science fiction, this story is for you. You can read more about it at www.morehouseschool.co.uk/dog-lexius