Toronto Day 5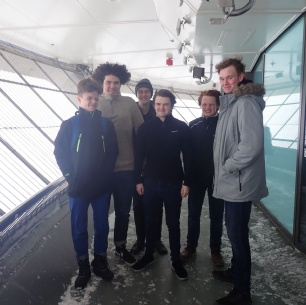 Freezing temperatures do not deter our boys in the pursuit of art, culture and food!
The final day of fun and the group wake up to freezing temperatures and an unexpected (but common for Canada) snow storm - which gave the photographers a great opportunity to capture some very atmospheric and wintery shots around the historic Distillery District in the oldest part of Toronto.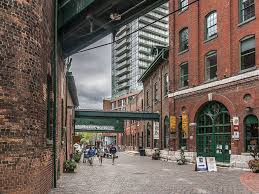 Surrounded by the bleak conditions and ominous modern sculptures the Visual Artists found lots to inspire them before taking much need respite in a very welcoming coffee shop. At every place the group has visited, they have been made welcome - and this coffee shop owner was no exception, happy to host 20 wide-eyed art students marching in from the ice and snow!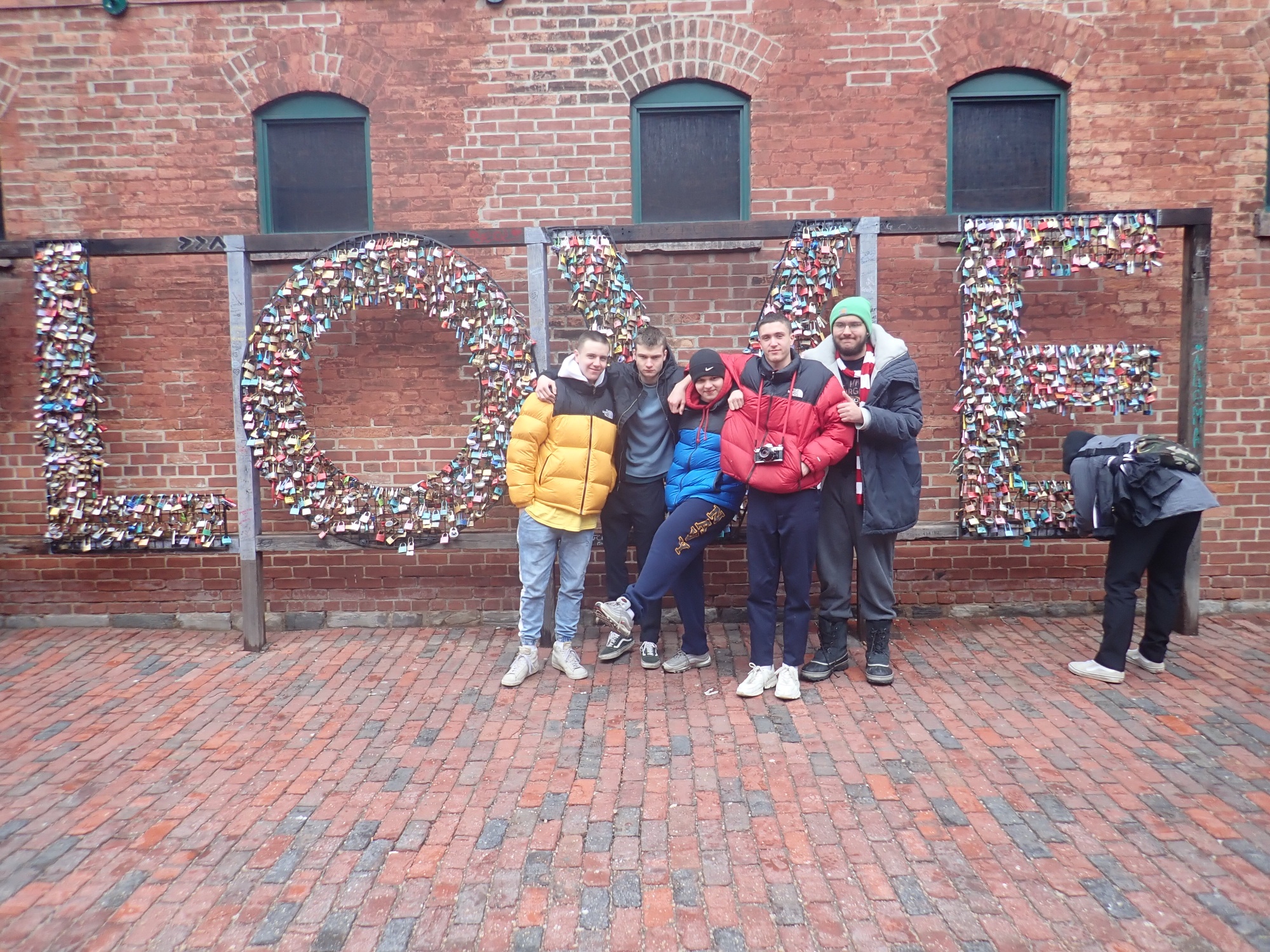 Afterwards the whole group climbed the height of the CN tower - North America's tallest building, for a steak dinner as big as the tower is high! The restaurant revolves through 360 degrees and, despite the ominous snow front that had rolled in, the sun peeked through the clouds just enough to show glimpses of the fantastic city far below.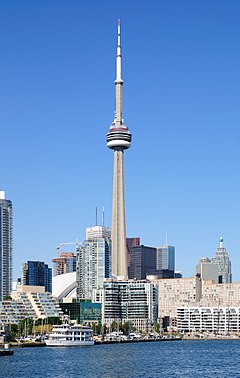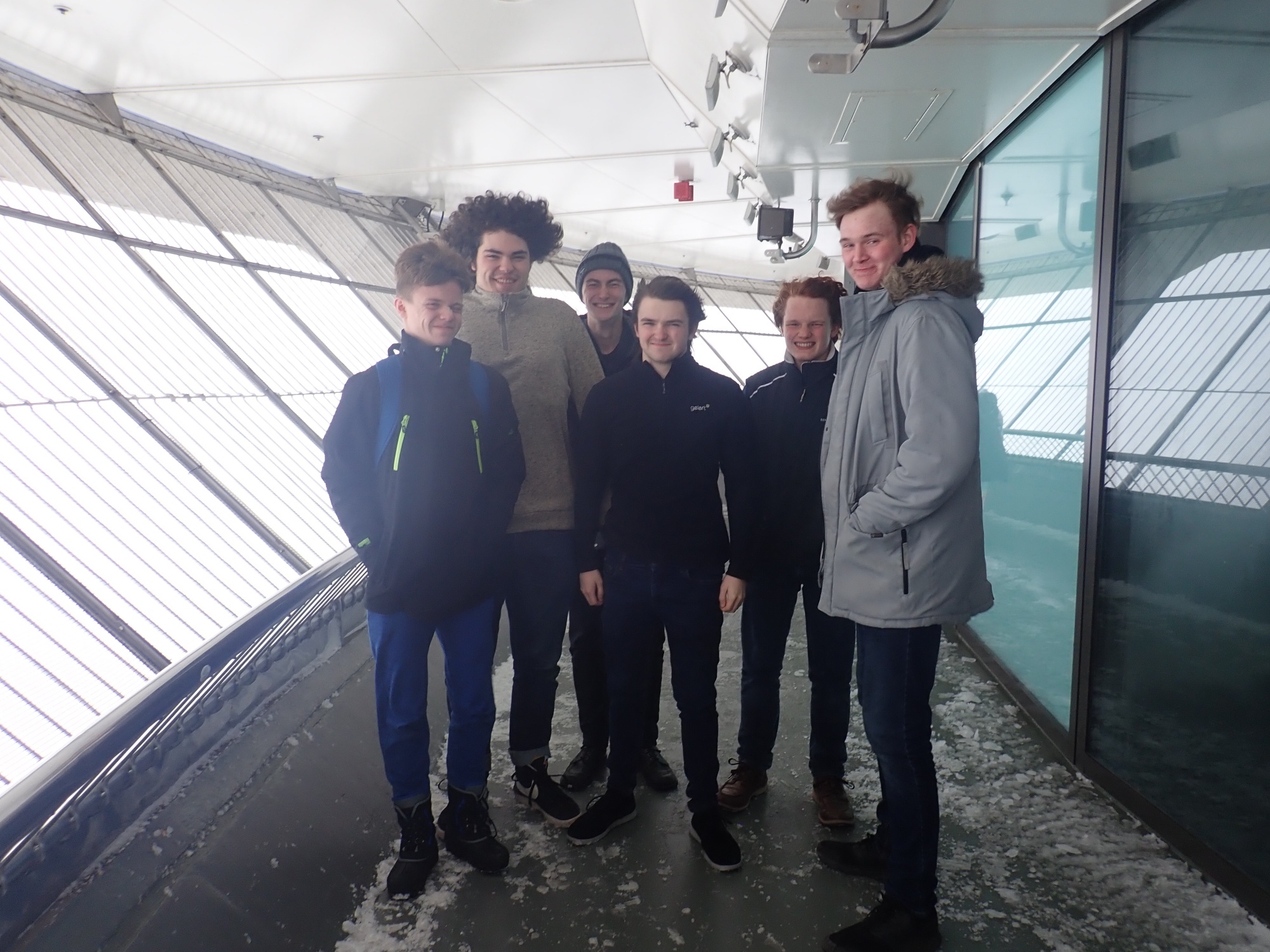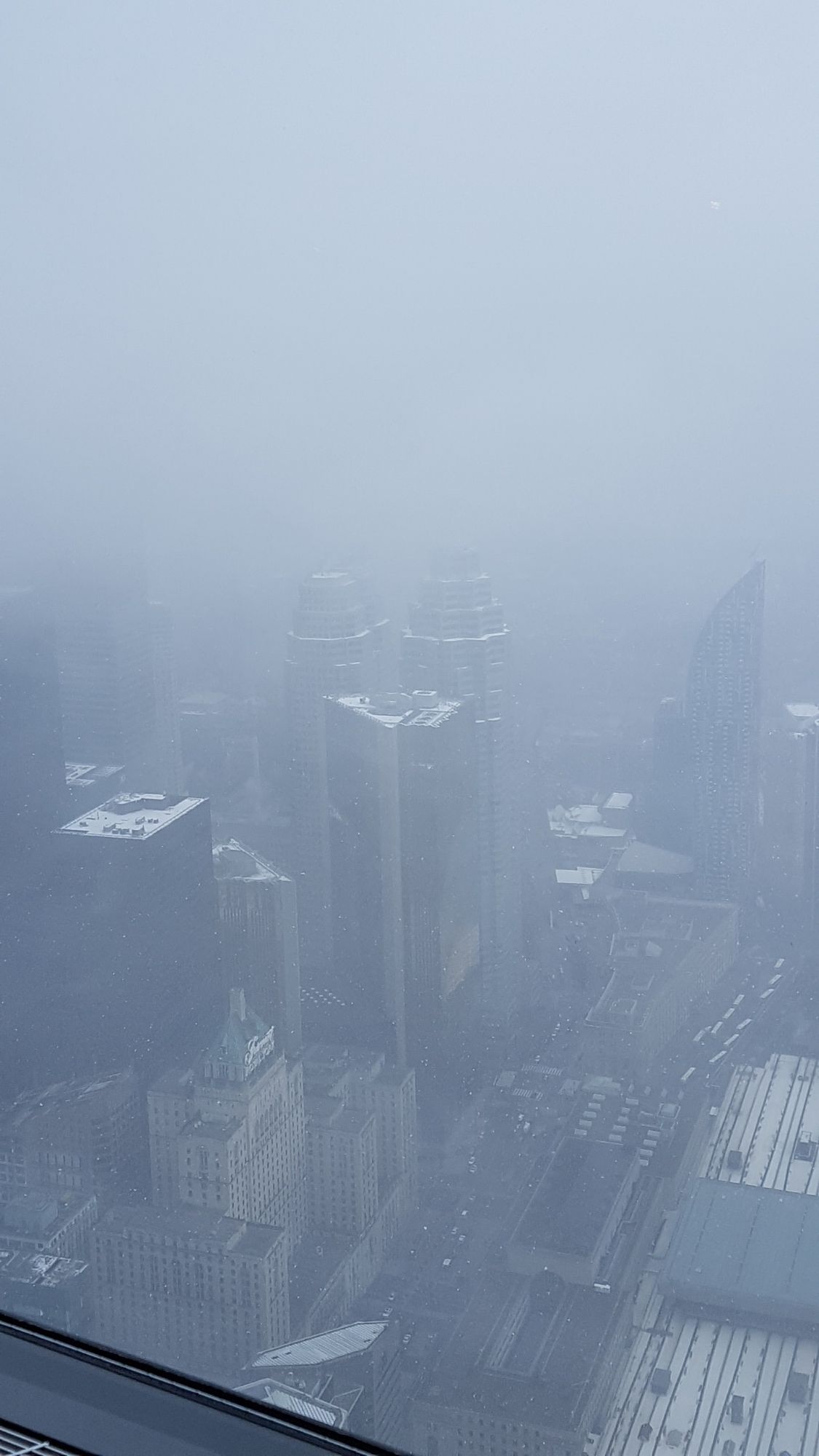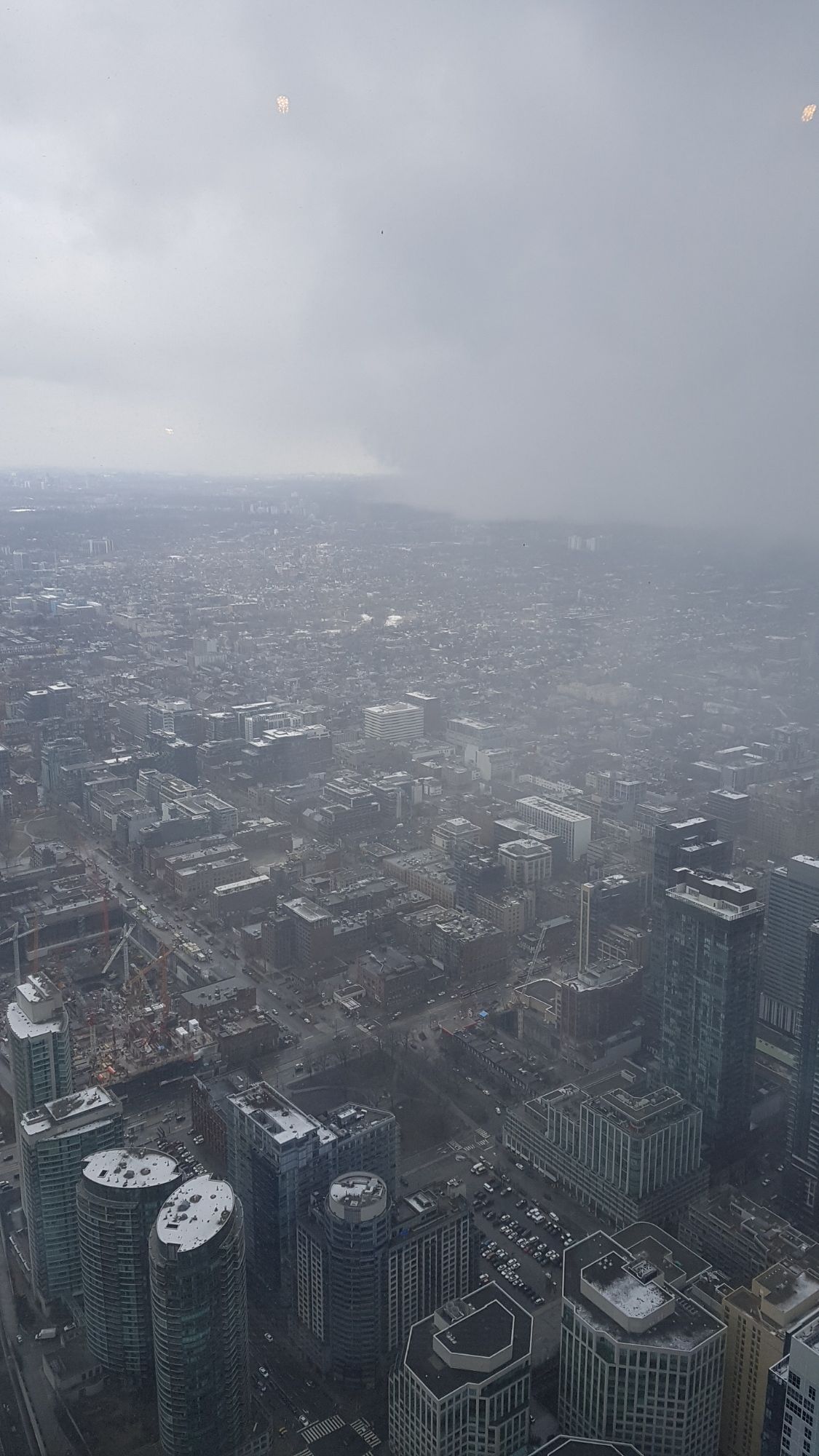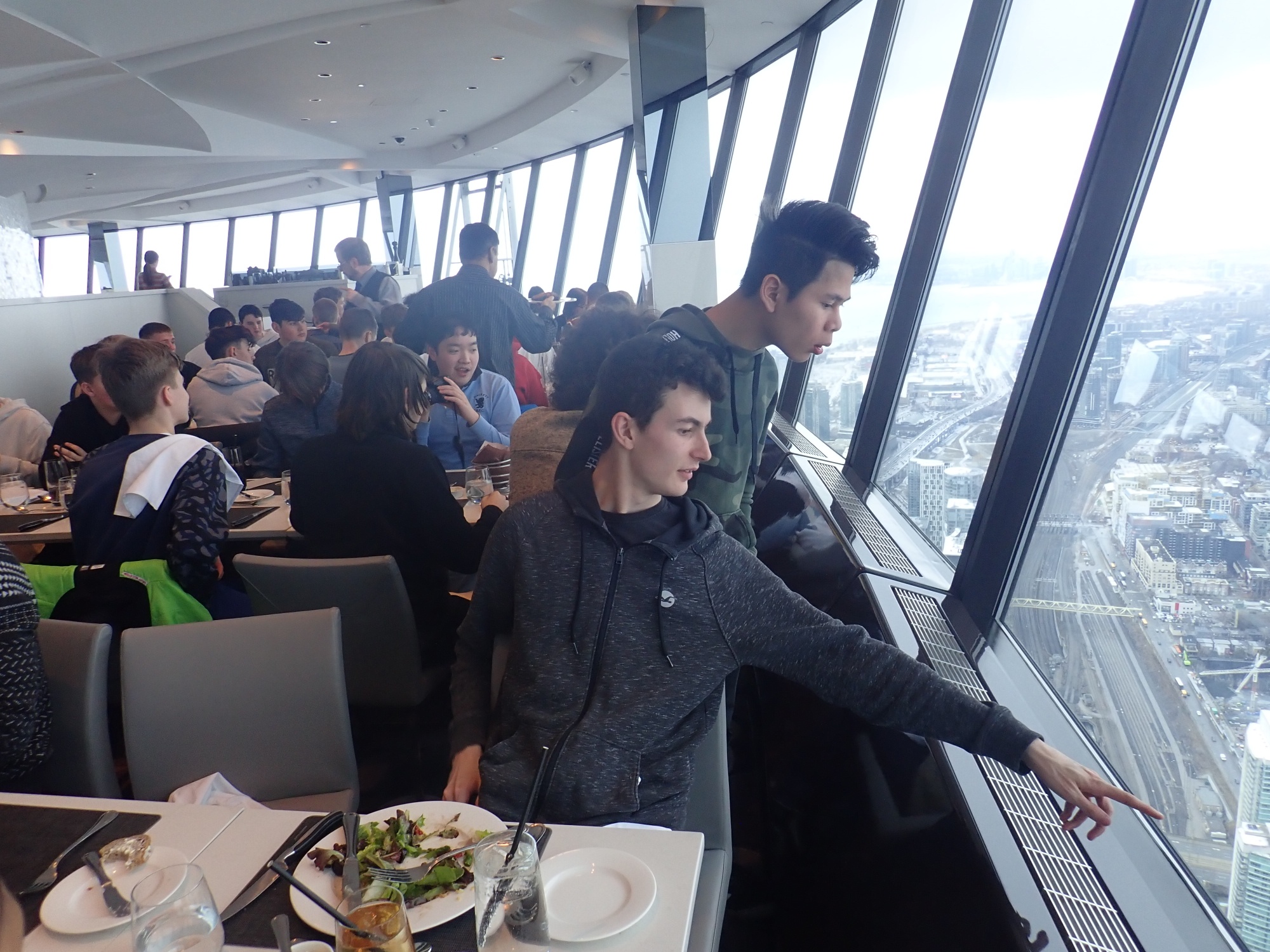 Then off to the impressive Art Gallery of Ontario, home to Warhol, Hepworth , Moore and Giacometti - unfortunately this was flying visit as we only had time for a hair-raising 45 minute dash around the building before heading off to Chinatown to buy souvenirs and eat gourmet doughnuts.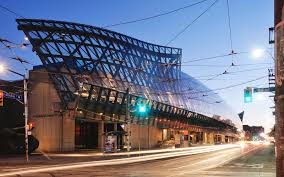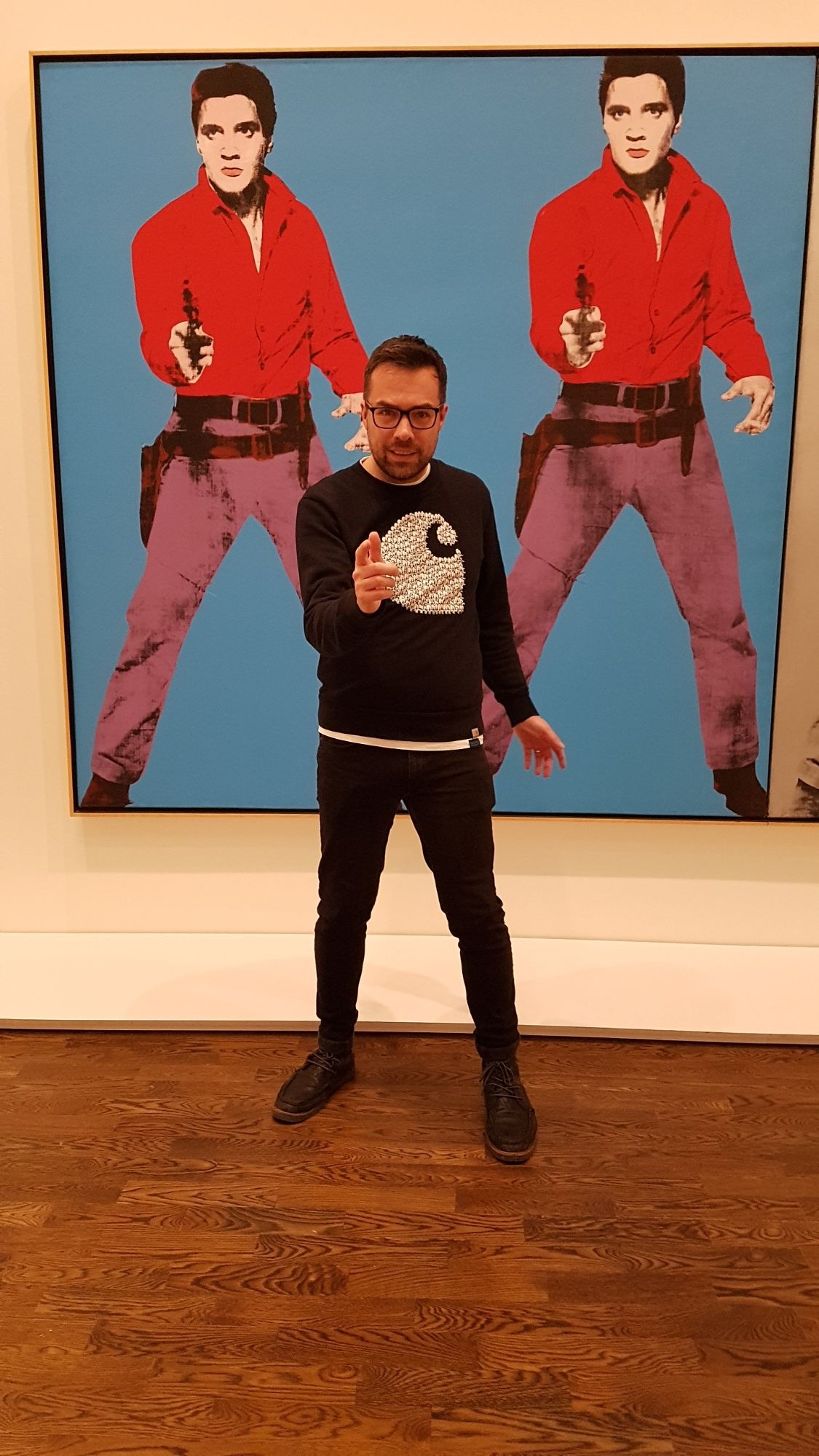 Finally the group rounded off the day with our second all-you-can-eat buffet in a downtown restaurant, where the Jazz band held in impromptu session whilst the guests dined.
See the full Toronto Gallery here.