Bradley Burns up the track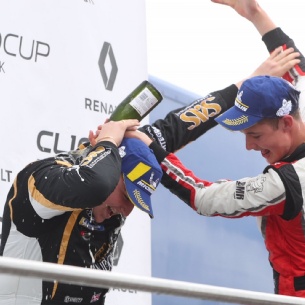 Old boy Bradley continues his ascent to the top of the racing world.
Top eight inside lap record as Pattison & Burns top Donington test | RenaultSport UK
Both managed a best lap time of one minute, 16.535 seconds in the second of the day's two sessions in which all but four drivers improved on their times from earlier in the day.

Burns's Team Pyro team-mates Daniel Rowbottom and Jack McCarthy ended the day third and fourth fastest outright. Westbourne's James Dorlin was fifth with another Pyro driver, Max Coates, rounding out the top six.

Notably Rowbottom in third was just 0.043s away from leading pair Pattison and Burns as less than a second covered the 14 fastest drivers on a typically close Clio Cup timesheet. Indeed, the top eight were all underneath Rowbottom's own race lap record...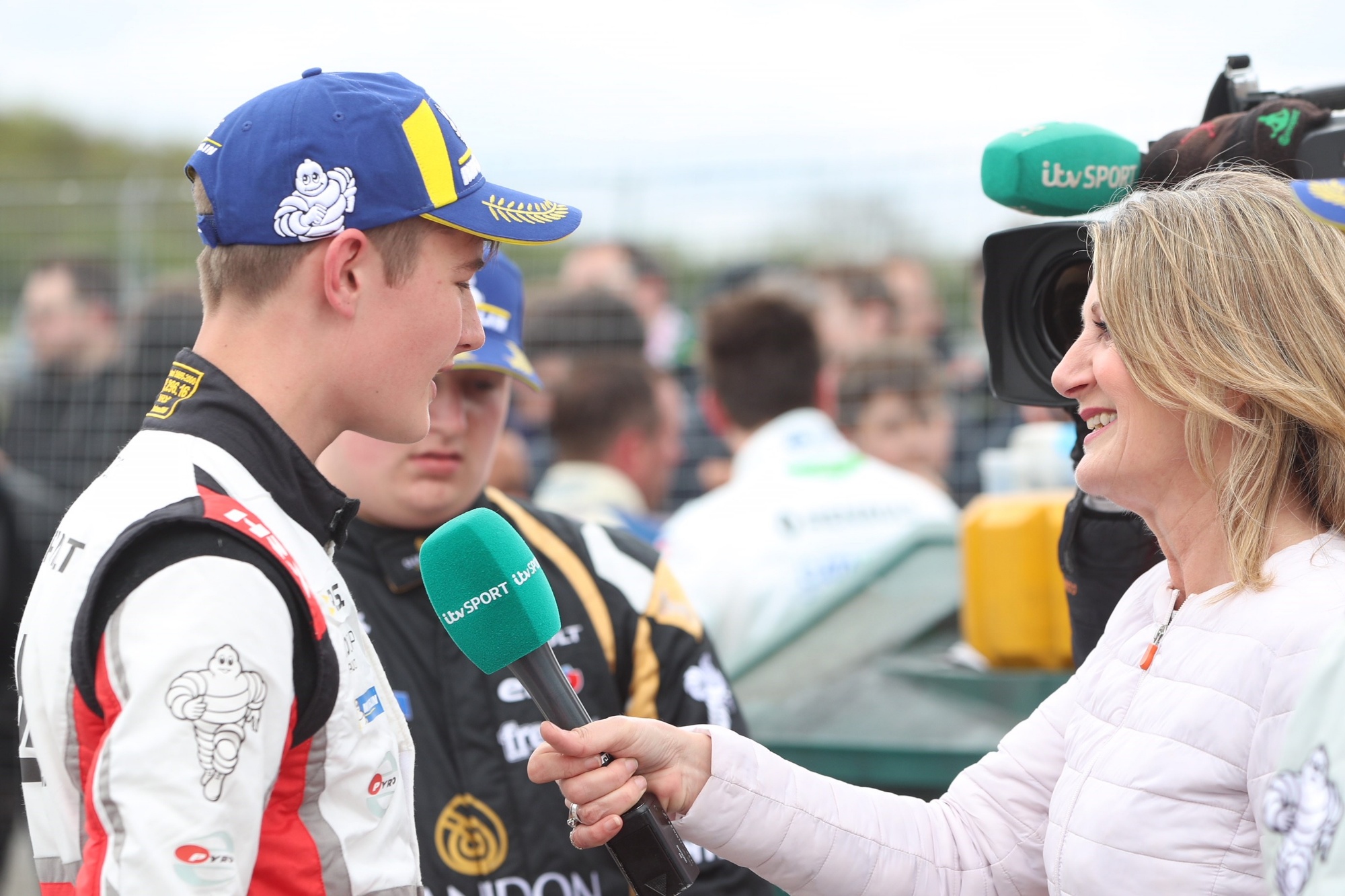 Burns, a protégé of British Touring Car team BRM, said: "It's good to be at the top – we worked a lot as a team to give one another a tow and that counted for quite a bit as we were driving into a head wind on the two long straights."

His spectacular style also saw him high up on two wheels on occasion over the chicane's kerbing. He added: "It's good fun like that and probably looks good but I'm not sure it's the quickest way through there – maybe better with four wheels on the ground."

WDE Motorsport's Pattison, third in the standings heading into Donington's two races on Sunday, said: "P1 in the earlier session and equal first in FP2 – it's a good start for us.

"I wasn't fully switched on at Brands Hatch but the recent Thruxton test woke me up and now I feel like I'm back in the groove. Qualifying on Saturday… I could see someone getting down to a 16.3 but it would have to be the perfect lap."

Completing the top ten were Pattison's team-mates Dan Zelos and Paul Rivett (the current championship leader), Pyro's Zak Fulk and Matrix Motorsport's Michael Epps.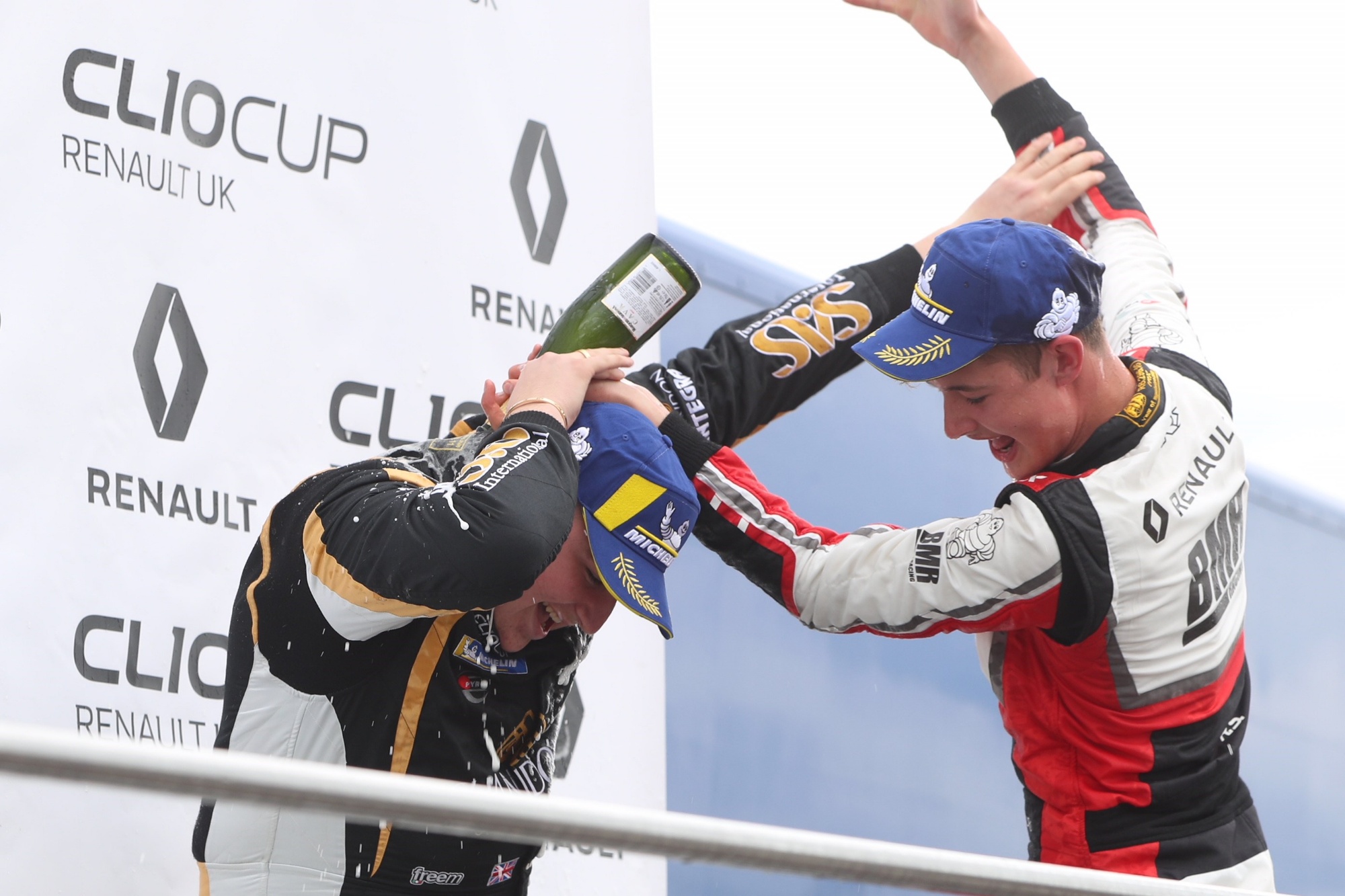 Meanwhile Brett Lidsey was the quicker of MRM's drivers in 11th. .And, learning all the time, Luke Warr and BLG Racing acquitted themselves well ahead of their Clio Cup debut with a two-second improvement in the afternoon that brought them to within a second of those just ahead.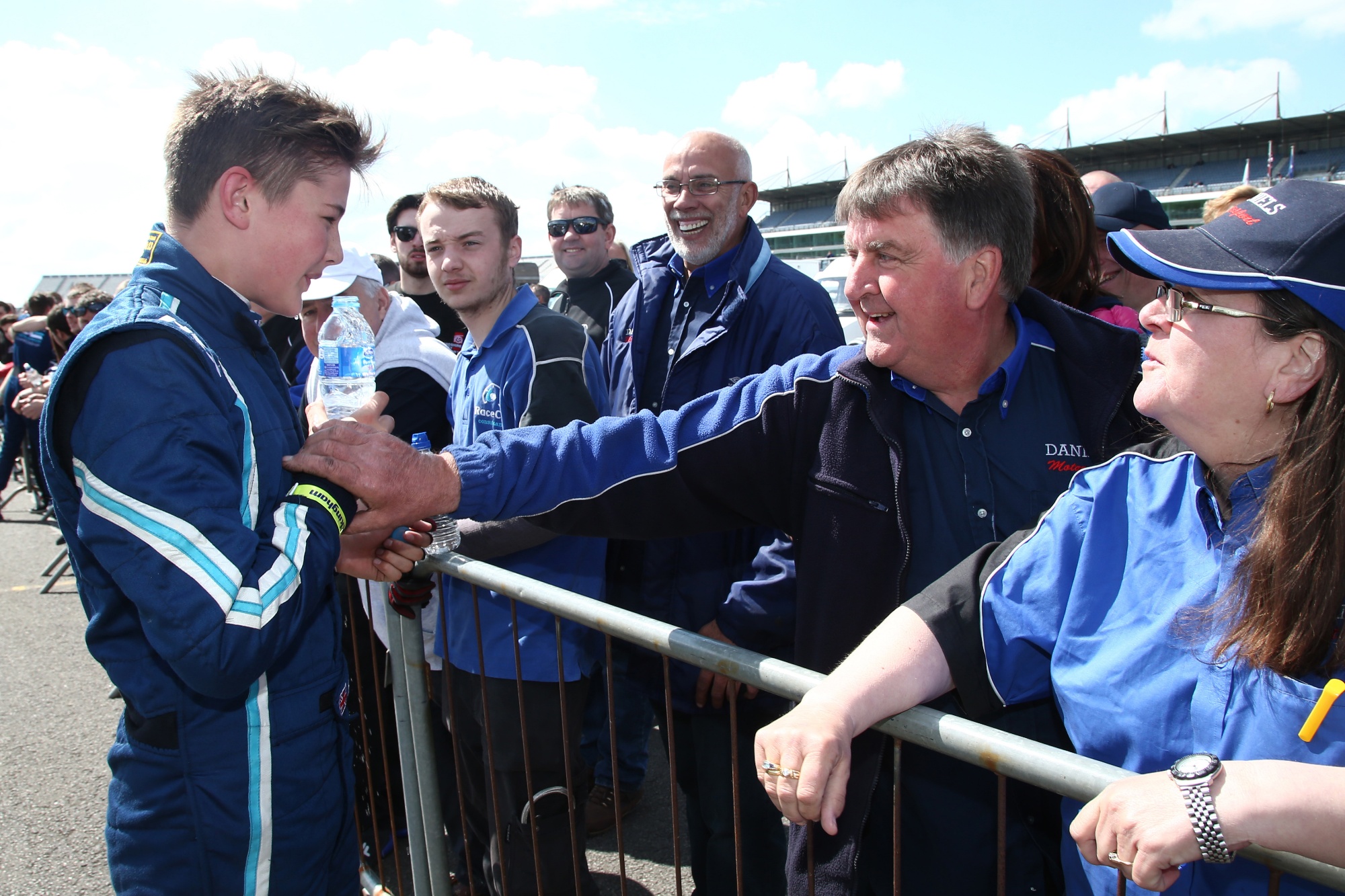 Leading times, Official Renault UK Clio Cup Testing, Donington Park, 26 April 2018
=1. Bradley Burns (Team Pyro), 1m16.535s
=1. Lee Pattison (WDE Motorsport), +0.000s
3. Daniel Rowbottom (Team Pyro), +0.043s
4. Jack McCarthy (Team Pyro), +0.109s
5. James Dorlin (Westbourne Motorsport), +0.128s
6. Max Coates (Team Pyro), +0.234s
7. Dan Zelos (WDE Motorsport), +0.276s
8. Paul Rivett (WDE Motorsport), +0.291s
9. Zak Fulk (Team Pyro), +0.380s
10. Michael Epps (Matrix Motorsport), +0.589s
11. Brett Lidsey (MRM), +0.739s
12. James Colburn (Westbourne Motorsport), +0.772s