Housekeeper responsible for Laundry ​​​​​​​​​​​​​​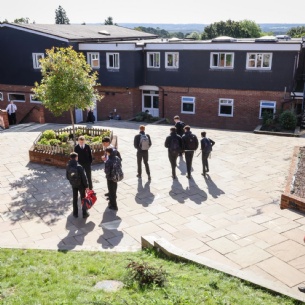 Permanent, non-residential, full-time and part-time positions commencing as soon as possible.
We seek a full-time and part-time Housekeeper / Laundry person to undertake primarily laundry duties and afternoon cleaning in various areas of the school. During school holidays, you will be expected to work in conjunction with the Maintenance Team on various projects and clean areas of the school before term starts. The successful candidate must have a can-do attitude.
The person we seek will be able to show evidence of a diligent work ethos and have a sound and flexible approach to the tasks required of them; we are looking for a good team player. The successful applicant will have a happy and flexible disposition with a caring and patient attitude towards others. They will have good communication skills and be vigilant and detailed in their approach. Being able to provide cover for absences or working extra time through an emergency would be viewed as being advantageous. A clean driving licence is essential.
Closing date for applications: Wednesday 18th of October 2023
Interviews expected to be held on: W/C 23rd October 2023
Our staff are committed and inspirational, transforming the futures of pupils with literacy and language-related additional challenges, by empowering them.