Occupational Therapist (Band 6)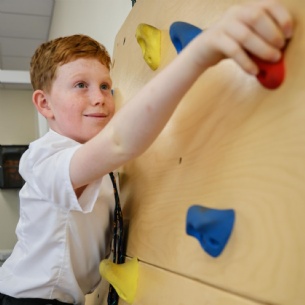 Full time (part-time/full-time equivalent job share considered), permanent, non-residential position in an Ofsted-rated 'Outstanding' School.
Post: We are looking for an Occupational Therapist to join our dynamic team. We offer excellent training and support working in a unique, friendly and professional environment.
Therapeutic staff join the school from a variety of backgrounds and a number have had experience in other educational provisions and/or the National Health Service. Some have worked at More House for many years, although the school has supported many newly qualified
Occupational Therapists to develop their skills and has experience supporting professionals returning to practice in both Occupational Therapy and Speech and Language Therapy. The school is committed to professional development and training is provided within school during our
comprehensive in-service training programme and regularly throughout the term. Attendance at relevant external training courses or central excellence networks (CENs) is encouraged.
Our therapists are inspiring and creative, transforming the futures of intelligent pupils with additional learning challenges, by empowering them. Come and join us for an exciting opportunity to work directly with children and young people, supporting them to develop, thrive and reach their full potential.